Stabymatic
Equipment for the tartaric stabilization
Stabymatic is an equipment for the tartaric stabilization; its functioning is based on the utilization of pH-Stab, enabling to decrease K+ and Ca++ salts in the wine, making it stable. The decrease of electro-positive ions enables to lower the pH value of the treated wines. lon exchange resins are obtained by means of a polymerization process at high temperatures of Styrene and Divinylbenzene (in a specific % for AEB), with active sulphonic groups, giving a high chemical-physical stability and a physical structure in the form of a gel, not enabling the adsorption of organic matters.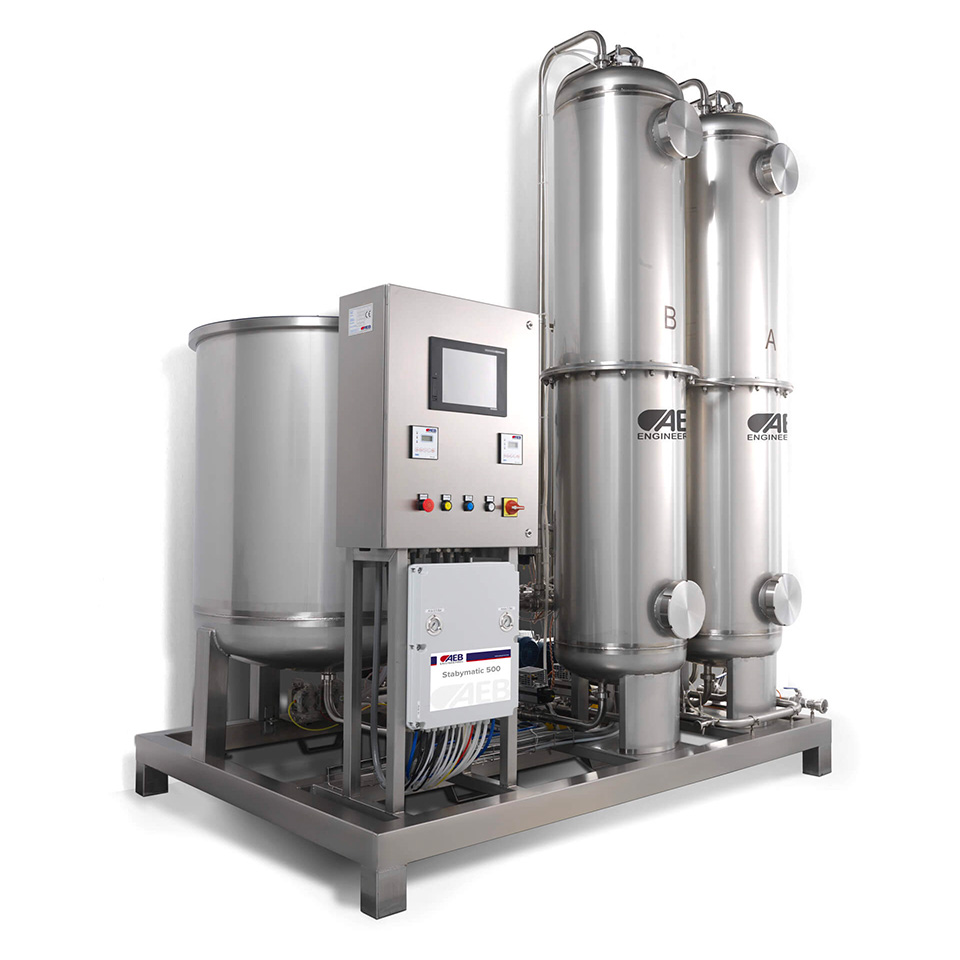 Vous souhaitez être informés de toutes les nouveautés et tous les évènements du groupe ?
Abonnez-vous dès maintenant à notre
newsletter !