AUTOMATIC CATIONIC EXCHANGE SYSTEM FOR pH LOWERING AND TARTARIC STABILISATION
Stabymatic is a revolutionary pH lowering and tartaric stabilisation system based on the use of pH-Stab 2.0, which reduces the K+ and Ca++ salts in the wine and makes it stable.
STABILISATION USING RESINS
Tartaric stabilisation using resins is achieved by removing positively charged ions. The liquid passes through the columns containing pH-Stab 2.0, exchanging ions and reducing conductivity with a consequent lowering of the pH. pH-Stab 2.0 retains the cations by exchanging H+ ions: regeneration is carried out with Acid+, an activator based on sulphuric acid and special surfactants which returns the resin to its acid form while maintaining the characteristics of the polymer intact.
The system is designed so as not to alter the organoleptic characteristics of the wine. The type of resin used, the liquid flows and the oenological pumps employed guarantee a high-quality product. Tests have shown that there are no SO2 combinations in the entire process.
Line for wine and separate regenerants
Easy resin replacement and column diffuser maintenance
Possibility of using the same columns for both white and red wines thanks to the bleaching cycle
Automatic, semi-automatic and manual working modes
Limited water consumption thanks to tank recirculation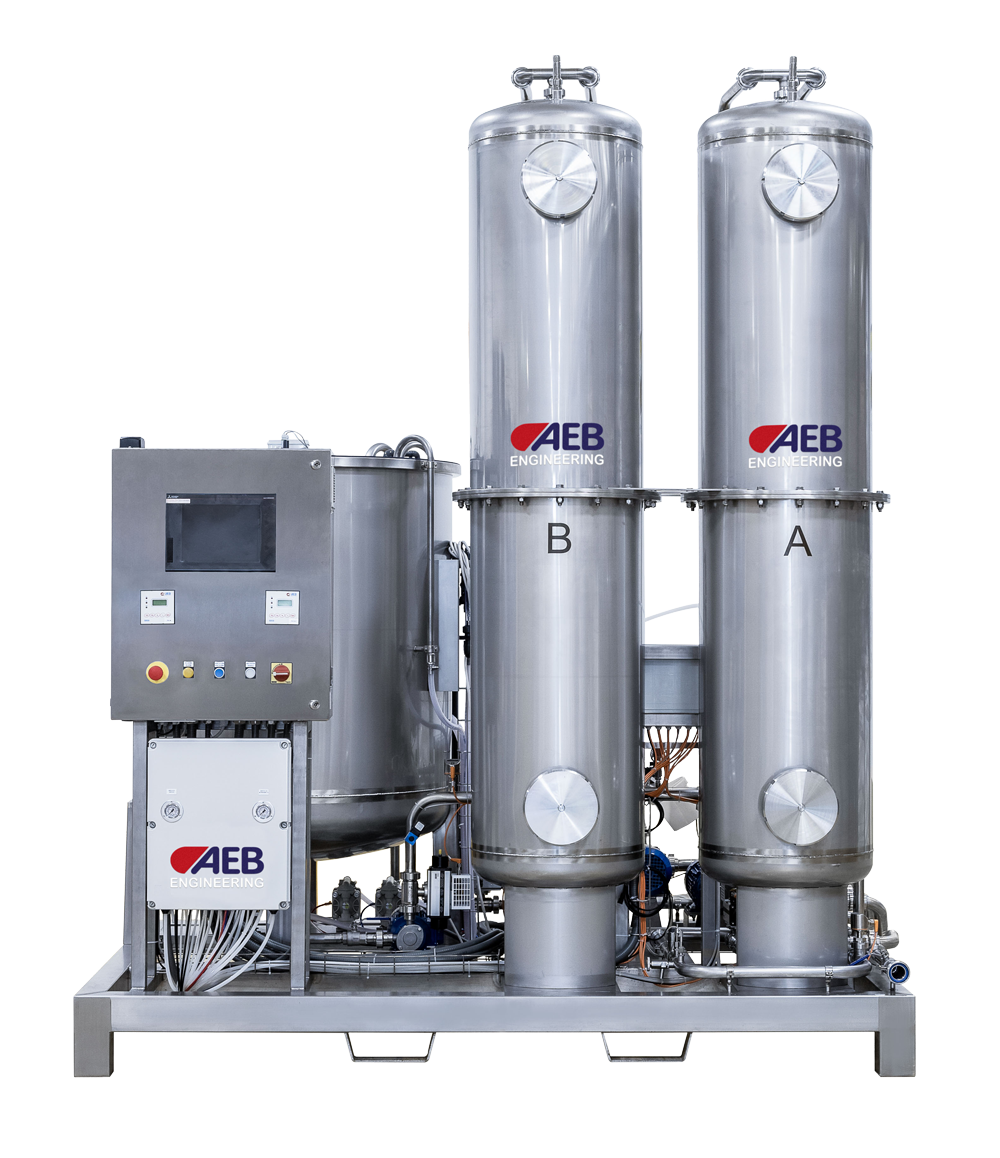 OPERATION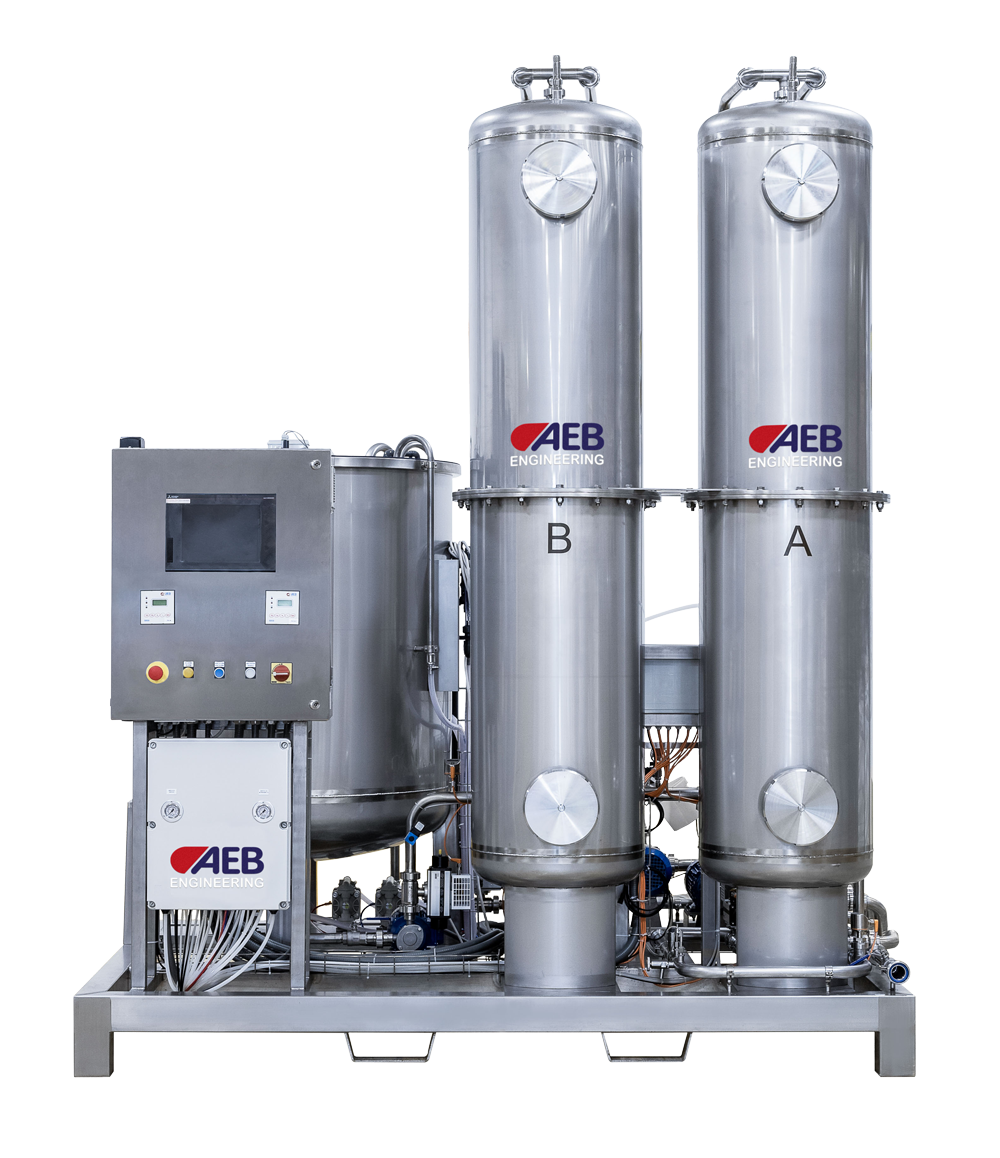 Stabymatic can operate in 3 modes:
automatic, working automatically in both exchange and regeneration. The machine alternates between regeneration and exchange cycles until it has reached the defined setting;
semi-automatic, simply by selecting the desired function;
manual, through the selection of the single user on the touch screen.
RANGE
The models in the Stabymatic range are:
STABYMATIC

STABYMATIC ECO

FLOW RATE

up to 25 hL/h

up to 60 hL/h
Regenerative pump with pressure switch and pneumatic valve
Inlet/outlet for resin loading and unloading and diffuser inspection
Regenerative dosing pumps with safety valves
GAMMA
I modelli della gamma Stabymatic sono:
STABYMATIC

STABYMATIC ECO
Do you want to be always informed of all the news, initiatives and events of the Group? Subscribe now to our newsletter!