TECHNOLOGY AND EXCELLENCE: OUR NEW SPIRITS RANGE
The production of spirits requires not only technology but also excellence. Our experience and standing in the renowned French region of Charente for over 15 years allows us to provide all wine spirit producers with bespoke and technical support on a continual basis with the inclusion of targeted biotechnological solutions. Our range includes detergent formulations, innovative filtration and treatment products, and equipment.
The production process demands advanced technologies and products that use high quality standards. Our long-standing experience and know-how enable us to support maîtres de chai in the production of high-quality wine spirits. The reliability of our yeasts, detergents and systems is guaranteed by our Research & Development department, who work in partnership with prestigious universities and research institutes in the quest to improve the organoleptic quality of these noble beverages.
YEASTS AND ENZYMES: THE HEART OF OUR RANGE
Our yeasts and enzymes are the result of a rigorous selection process that stand out in their ability to enhance the aromatic precursors that are found in grapes.
Zymasil ensures enhanced fermentation kinetics, even when the microbiological condition of musts is not optimal, guaranteeing dominance of indigenous yeasts. It is also capable of enhancing the aromatic finesse of spirits, favouring floral notes and a fruity character.
Another important parameter of ADYs in the production of spirits is low production of the higher alcohols, a feature not only of Zymasil but also of Fermol Spirit, a yeast established by hybridisation that was initiated in partnership with the IFV (Institut Français de la Vigne et du Vin Val-de-Loire).
In the world of yeasts, a breakthrough innovation is Zymasil UD,which is able to multiply without no need for prior rehydration.
For optimal clarification, we recommend Endozym Rapid, a concentrated enzyme compound containing pectinases, which enable higher yields during pressing and saves time when extracting the must.
AEB ENGINEERING EQUIPMENT FOR REHYDRATION AND FLOTATION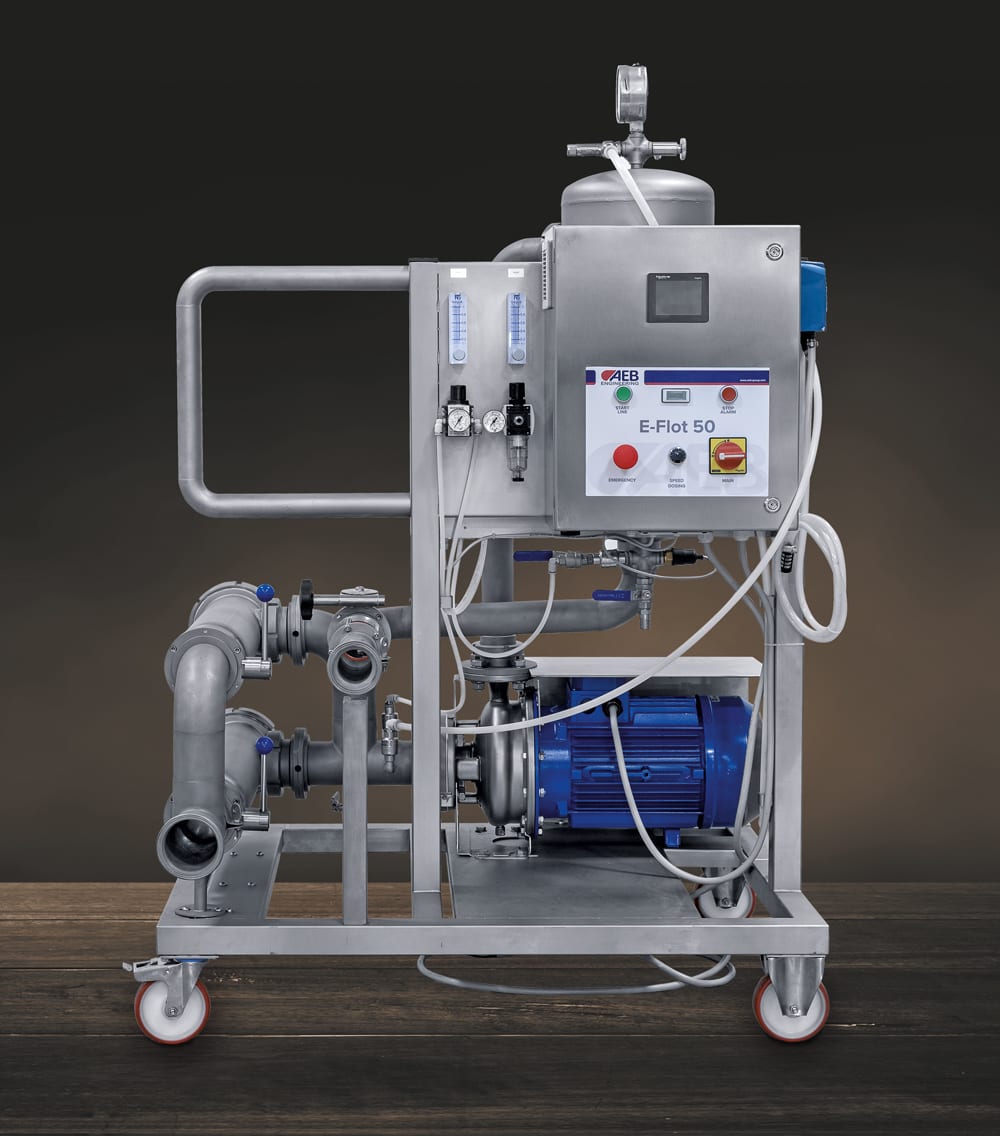 With 100% in-house and on-site production, our AEB ENGINEERING division guarantees customised solutions and comprehensive, ongoing technical support. Our equipment meets all production requirements and enables the creation of top-quality spirits.
Our showcase product is the E-Flot range of floatation systems, designed for the rapid clarification of musts, and the Reactivateur 60 range, systems designed to optimise the rehydration, multiplication and acclimatisation stages of Active Dry Yeasts. We provide a number of different models to meet a whole host of production capacity requirements.
Treatment equipment is combined with belt lubrication and sanitisation equipment.
ALL YOU NEED FOR SPIRIT FILTRATION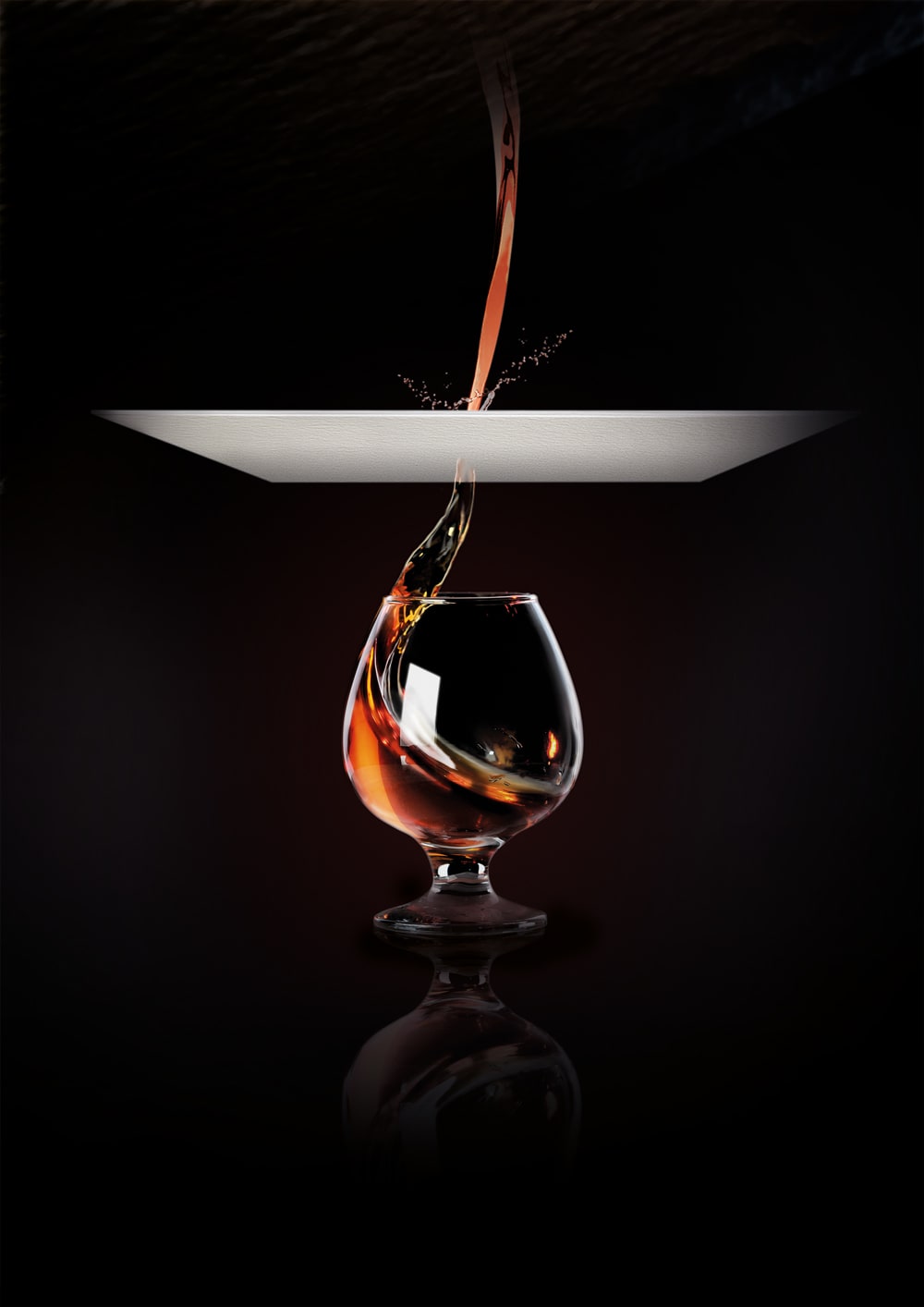 Each year we invest in research to place the most advanced filtration equipment on the market, enabling our customers to reach optimal levels of performance and the highest quality. We do this using our two top brands: DANMIL, specialising in the design of filtration technologies for the beverage industry, and INNOTEC, a pioneer and leader in microfiltration plants and cutting-edge solutions for the beverage industry.
DANMIL depth filter cartridges and sheets are made from premium materials, ensuring high quality standards and a significant reduction in micro-organisms INNOTEC microfiltration systems, which are also available in automatic mode, allow fully traceable, customisable washing cycles and protocols to be set up, as well as being ready for communication with external machines with respect to Industry 4.0.
DETERGENTS FOR COMPLETE HYGIENE CARE AT EACH STAGE OF PRODUCTION
In order to work to the highest hygiene standards, we have developed a wide range of detergents and sanitisers for the sanitisation of all equipment and production areas. Our formulations are suitable for cleaning premises and bottling lines and, of course, descaling vinification equipment. Lastly, we provide disinfectants that have been specially designed for open and closed cleaning (CIP) systems and provide effective protection from bacteria, moulds, yeasts and spores.