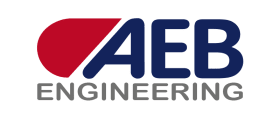 EQUIPMENT FOR TREATMENT, CLEANING AND SANITATION IN THE WINE-MAKING AND AGRI-FOOD INDUSTRY
AEB ENGINEERING is a leading designer and manufacturer of technology for treatment and hygiene in the wine, food and beverage markets, as well as in the professional sector. It is renowned for its unique approach focused on customisation and highly qualified support.
Together with 100% in-house production and a comprehensive range: AEB ENGINEERING supplies systems for food treatment and food production, equipment for the lubrication of bottling lines and equipment for the cleaning, hygiene and sanitation of all environments.
A SINGLE OBJECTIVE: TO OFFER THE BEST TO OBTAIN THE HIGHEST PERFORMANCE AND QUALITY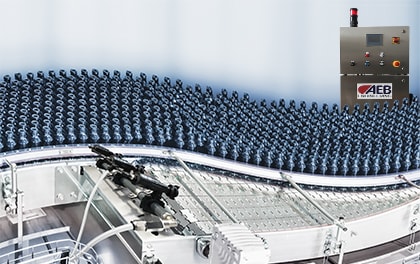 AEB ENGINEERING's mission is to ensure flexibility and customisation at all times. The team of professionals and technicians is committed daily to the production of tailor-made equipment for wineries, breweries and the entire food and beverage sector. The systems are designed and manufactured in collaboration with "the customer" and aimed at obtaining the very best from the production process while constantly ensuring total safety and hygiene in all environments and for all operators.
AEB ENGINEERING is a unique partner because it offers a range of solutions which begin from the initial steps of the production process through to complete sanitation of industrial and professional facilities.
This makes us the ideal partner for wine-making companies, breweries, food and beverage producers and the Ho.Re.Ca sector.
The main types of equipment are:
Product and gas dosing devices
Tartaric stabilisation equipment
Yeast rehydration systems
Clarification and flotation equipment
Refinement systems
Conveyor belt lubrication systems
Washing and sanitation equipment
Water treatment equipment
Measuring devices and analysis tools
100% IN-HOUSE AND ON-SITE PRODUCTION
The equipment is produced by us. This means we oversee the production process step by step: we design and assemble the components at our production site, we develop IT systems and carry out testing throughout the production process. This is the only way that we can be sure of offering our end customer a complete solution. But it does not stop here: since we are a worldwide organisation, we have developed a comprehensive, all-round know-how and important synergies which are promptly transferred throughout all major industrial and professional sectors.
ASSISTING THE CUSTOMER AT ALL TIMES
AEB ENGINEERING's proposal is unique, above all, because our experts are always on hand to assist the customer, ready to respond quickly to any request: from identifying the right sizing of the system to its installation; from maintenance and staff training to functional and quality assessment in the production facility.