ENHANCE THE BOUQUET OF YOUR BEER WITH FERMOPLUS NUTRIENTS
The availability of amino acids is a critical and limiting factor in the beer fermentation performance. In addition, particular amino acids are used by the yeast as precursors in the expression of certain aroma profiles.
This is why we have developed Fermoplus Fruity and Fermoplus Fragrance, two specific nutrients for active dry yeast, with elevated levels of essential amino acids, for proper fermentation and to promote the expression of a well-defined flavour profile.
FERMOPLUS FRUITY, FOR A BEER WITH A FRUITY AROMA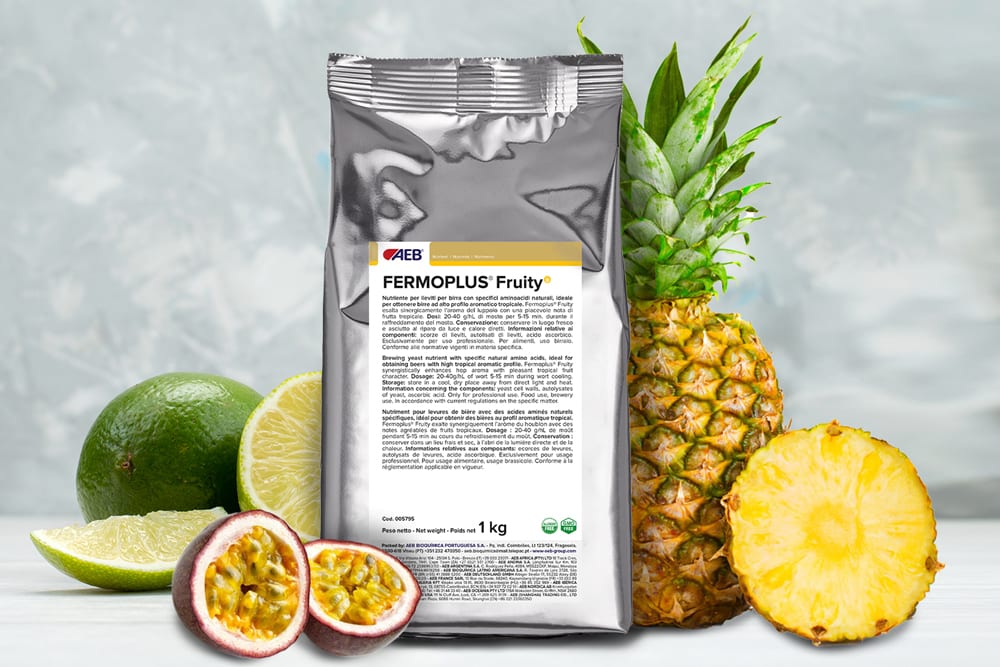 Fermoplus Fruity imparts an exciting, fruity character with tropical overtones. It may be used for the production of all types of beer, distinguished by hints of lime, passion fruit, pineapple, orange and mango.
Fermoplus Fruity synergically boost the aroma imparted by the aroma hops.
FERMOPLUS FRAGRANCE: A TRUE FLORAL EXPLOSION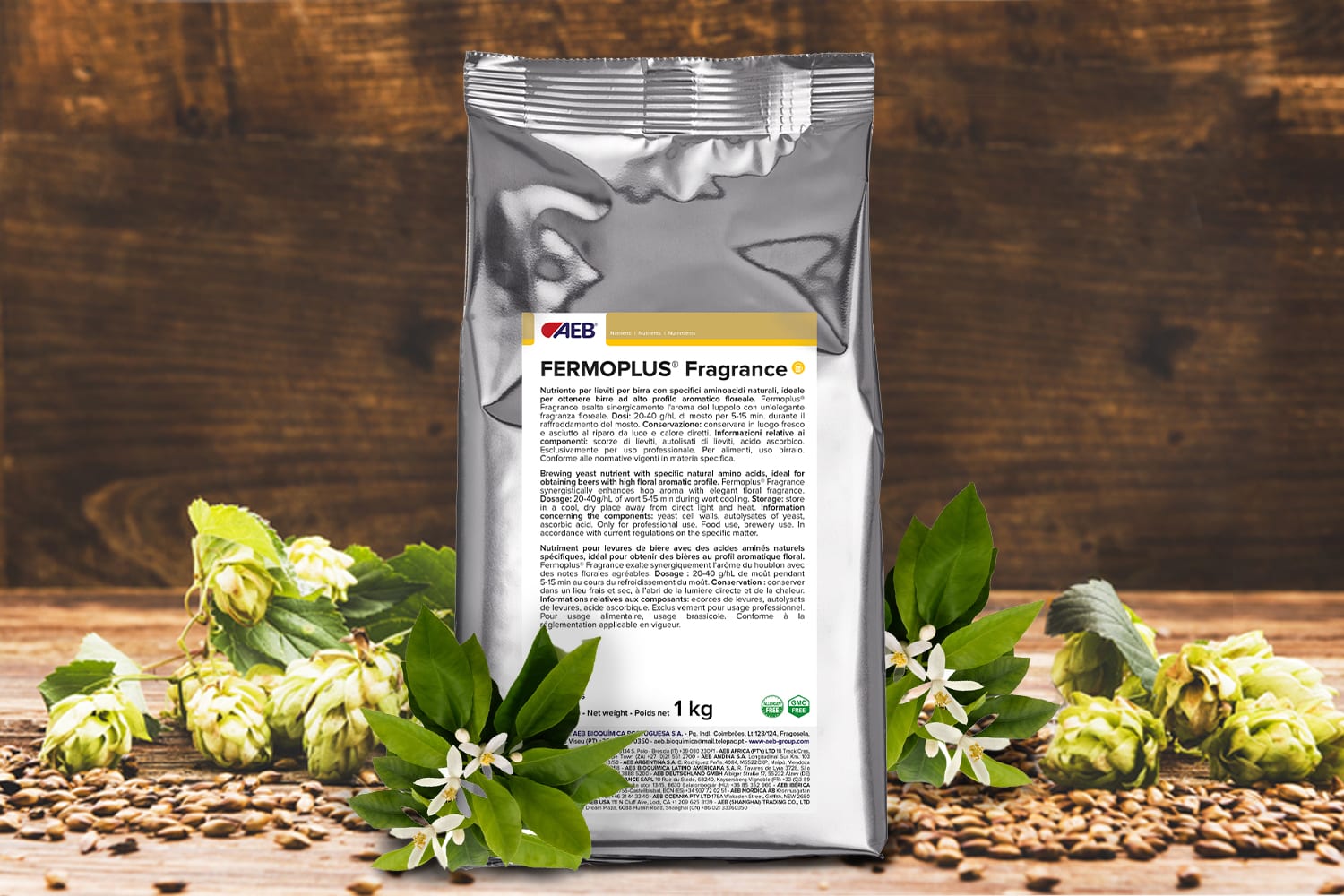 For hop-forward beers with a floral aroma character, Fermoplus Fragrance is the right choice. This is a specific nutrient that imparts a floral aroma profile, enriching the herbaceous and floral profile in hop aroma driven beers in a balanced manner.
Fermoplus Fragrance provides an elegant profile that enhances the noble character of the beer and is evocative of white flowers, orange blossom and hoppy notes.
THE AEB YEAST RANGE SPECIFICALLY FOR AROMATIC BEERS
Capable of imparting unique aromatic profiles, the active dry yeasts in the Fermo Brew line are ideal for the production of beers with distinctive aromatic profiles, and they are also the perfect choice for non-alcoholic or low-alcohol sour beers.
Fermo Brew yeasts in combination with the two aromatic Fermoplus Fragrance and Fruity nutrients during fermentation provides beer with an aromatic depth that can range from a citrus, herbaceous profile to berries, from floral, tropical fragrances to the candied, sweet notes of yellow fruit.