POLYGEL Plus
Agent based on pure PVPP for the colloidal stabilization of beer
Polygel Plus is a pure PVPP, made homogeneous by means of a standardization system, enabling the adsorption of the polymerizable polyphenols, in order to optimize the colloidal stabilization of beer. Excess oxidizable polyphenolic substances in beers lead to unstable clarity and a marked degradation of flavour.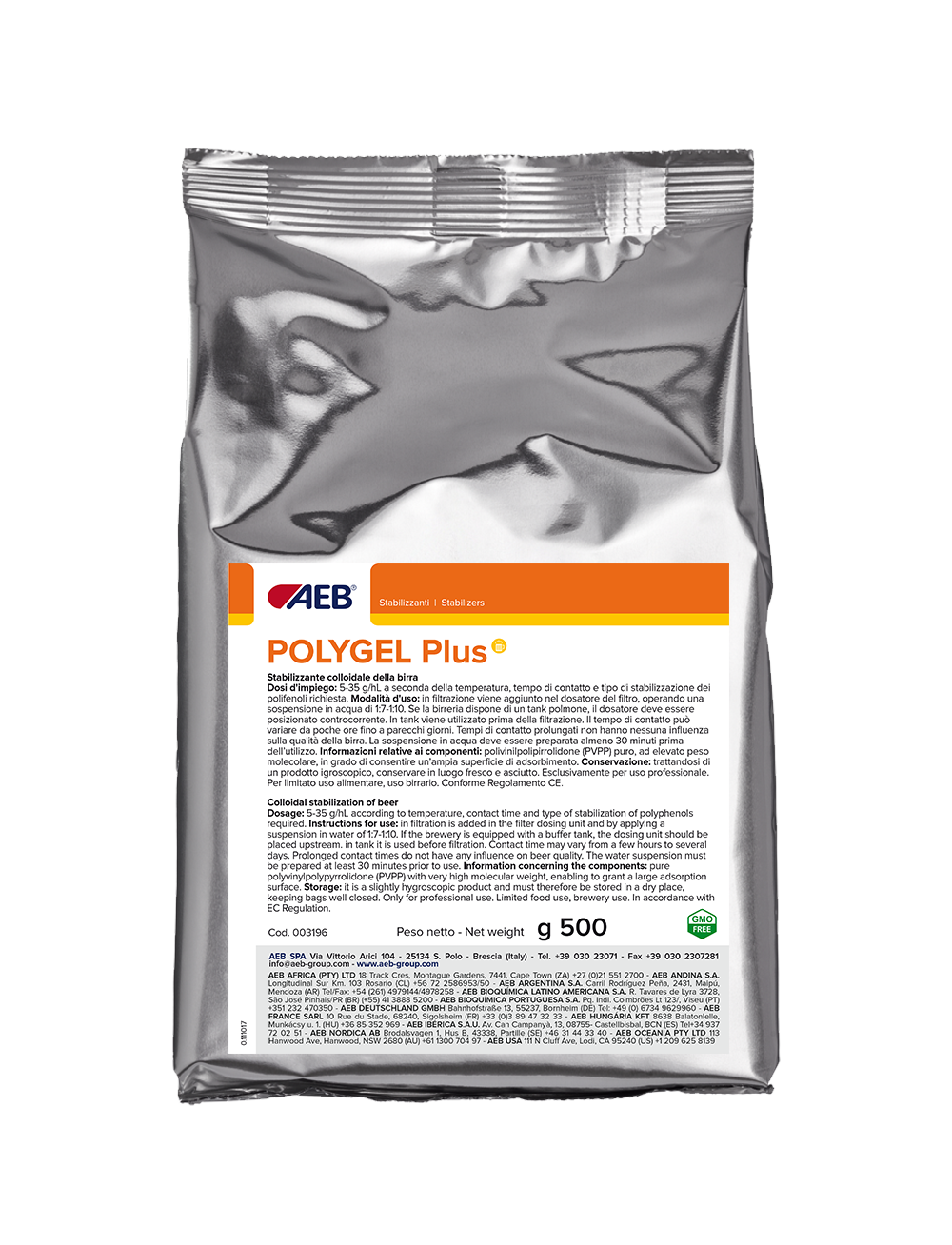 composition
Pure polyvinylpolypyrrolidone (PVPP) with very high molecular weight, enabling to grant a large adsorption surface.
Do you want to be always informed of all the news, initiatives and events of the Group? Subscribe now to our newsletter!