GLUTASAN
Hygienizing formulation with a broad spectrum of activity
Glutasan is a liquid neutral hygienizing formulation, with a broad spectrum activity, to be used as final hygienizing on surfaces at the end of cleaning operations in food, pharmaceuticaland cosmetic indutries as well in zootechnical field. Glutasan is a classical synergic blend of Glutaraldheyde and Quaternary Ammonium Salts resulting a product with large activity spectrum.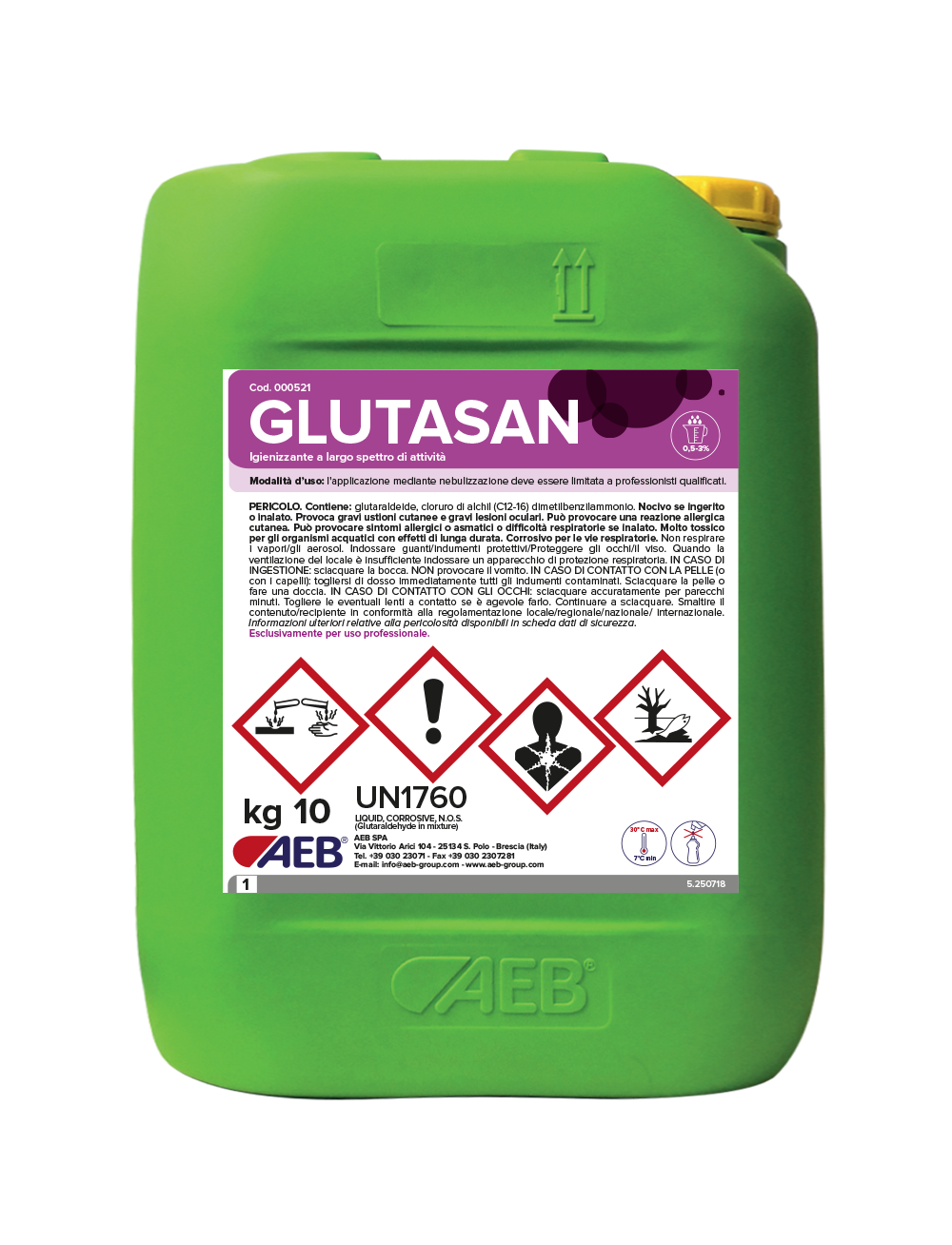 applications
Hygienization by spraying applications on locals and equipment. Also suitable for soacking applications. Air treatment in nebulization by suitable equipment (Air Control System). Hygienization for sewages and waste bins. Hygienization for delivery rooms, stables, fattening area without the presence of animals in zootechnical field.
packages
10 kg net drums. 25 kg net drums. 200 kg net drums. 1000 kg net IBC.
Do you want to be always informed of all the news, initiatives and events of the Group? Subscribe now to our newsletter!