D'LA GRANGE E BEL-ABBEY, THE NEW YEASTS FOR BELGIAN ALE AND SAISON BEERS
Our passion and the commitment for assuring an optimal beer fermentation have led us to the creation of two new dry active, non-GMO, top fermenting yeasts: Fermoale Bel-Abbey, ideal for Belgian Ales and strong trappist beers, and Fermoale D'la Grange, perfect for very drinkable Saison styles and Biere de Garde.
FERMOALE BEL-ABBEY: THE RIGHT CHOICE BELGIAN ALE AND TRAPPIST BEERS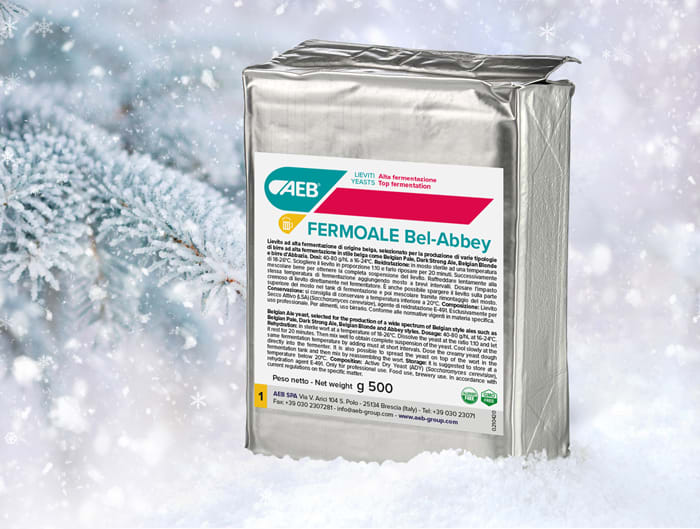 Fermoale Bel-Abbey is a dry active top fermenting yeast strain especially selected for fermentation of a wide spectrum of Belgian style Ales such as Abbey styles (i.e. Enkel, Dubbel, Tripel & Quadrupel), Belgian Pale-, Dark Strong Ale, Belgian Blonde- and Pale Ale.
This strain confers a complex yet very clean and delicate fruity and phenolic flavor character with reminiscences of dried fruits such as figs, raisins, plums and dates in harmony with the maltiness and alcohol content of the designed beer.
FERMOALE D'LA GRANGE: ESPECIALLY SELECTED FOR FRENCH & BELGIAN SAISON STYLES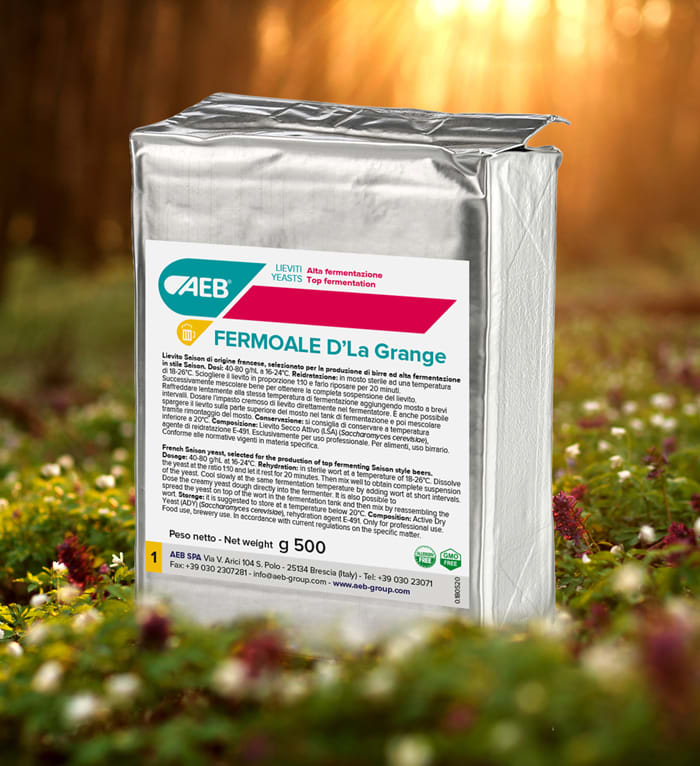 Fermoale D'la Grange is a versatile dry active top fermenting yeast strain for fermentation of French & Belgian Saison styles, and Biere de Garde style as well.
This high attenuating strain confers a soft fruity, citrusy and phenolic spicy flavour notes, with a refreshing, high drinkable and crispy character, yet with a rich mouthfeel.