Ctrl-Ferm®
Patented system for monitoring the fermentation process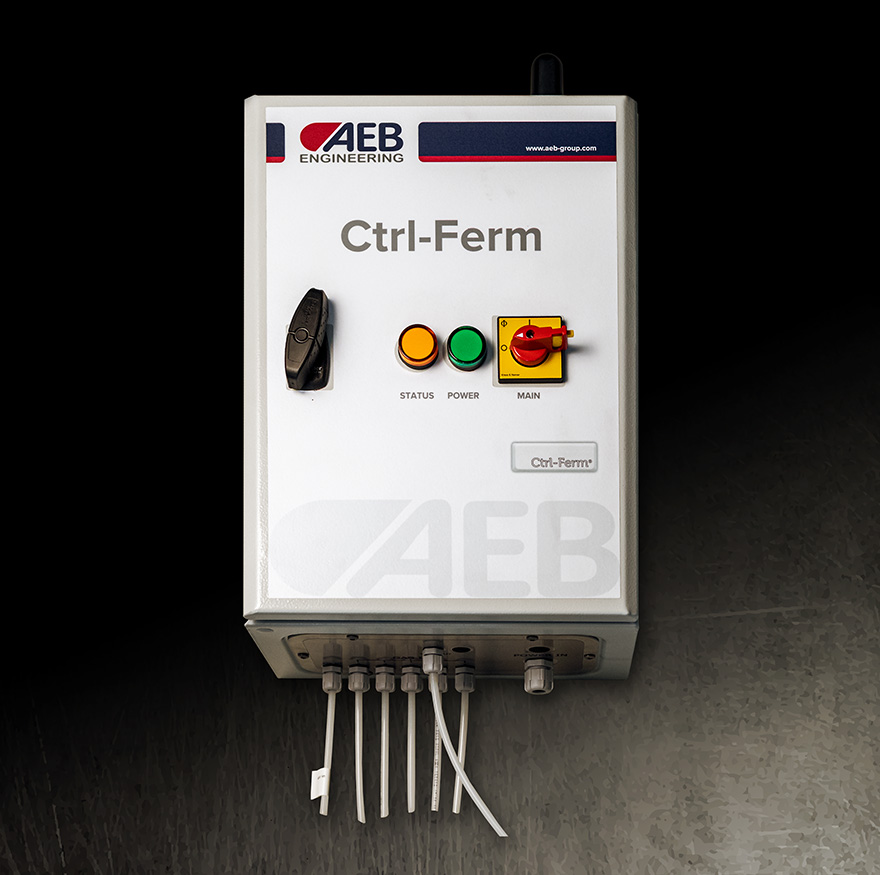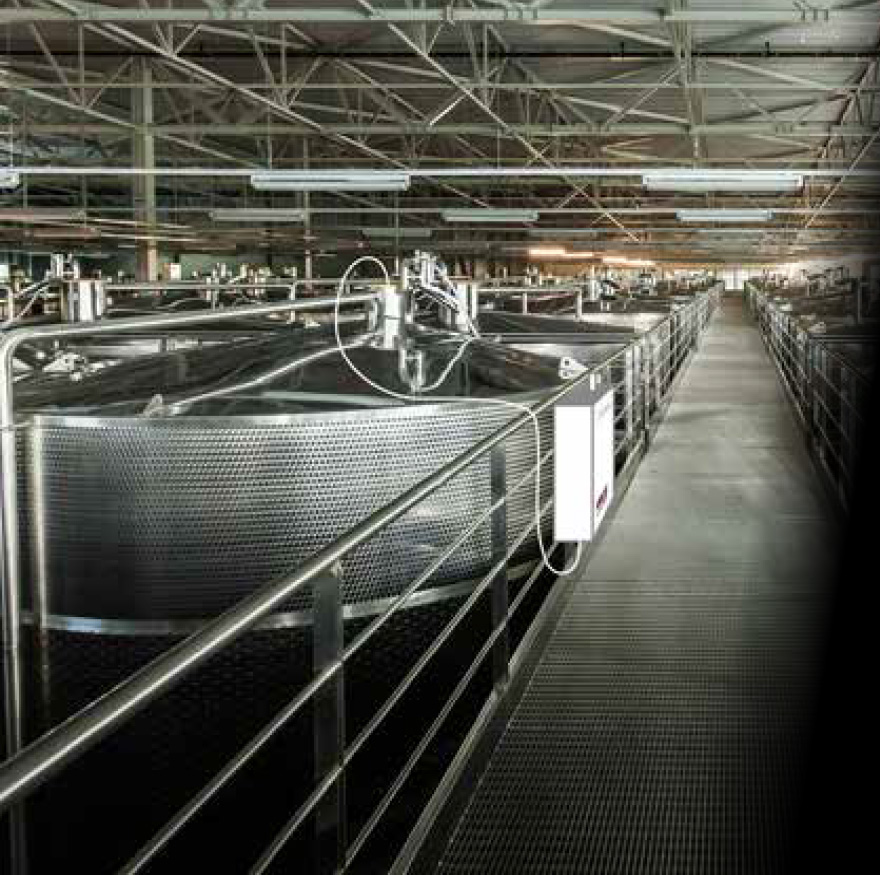 AEB INNOVATES!
Introducing Ctrl-Ferm®, a new patented system for the detection and monitoring of the fermentation process. This system controls at the same time the production of CO2 and H2S, allowing the winemaker to better manage nutrients addition. Ctrl-Ferm® allows monitoring the fermentation kinetics, all the way through dryness in order to obtain richer and more equilibrated wines.
THE MAIN ORIGIN OF H2S IN FERMENTATION
The alcoholic fermentation of musts is a complex process carried out by yeasts that, to properly perform their fermentative activity, need to be fed. Grape composition is highly variable, depending on vintages, areas and varieties; in particular the nutritional compounds and microelements, and this directly affects the fermentation process.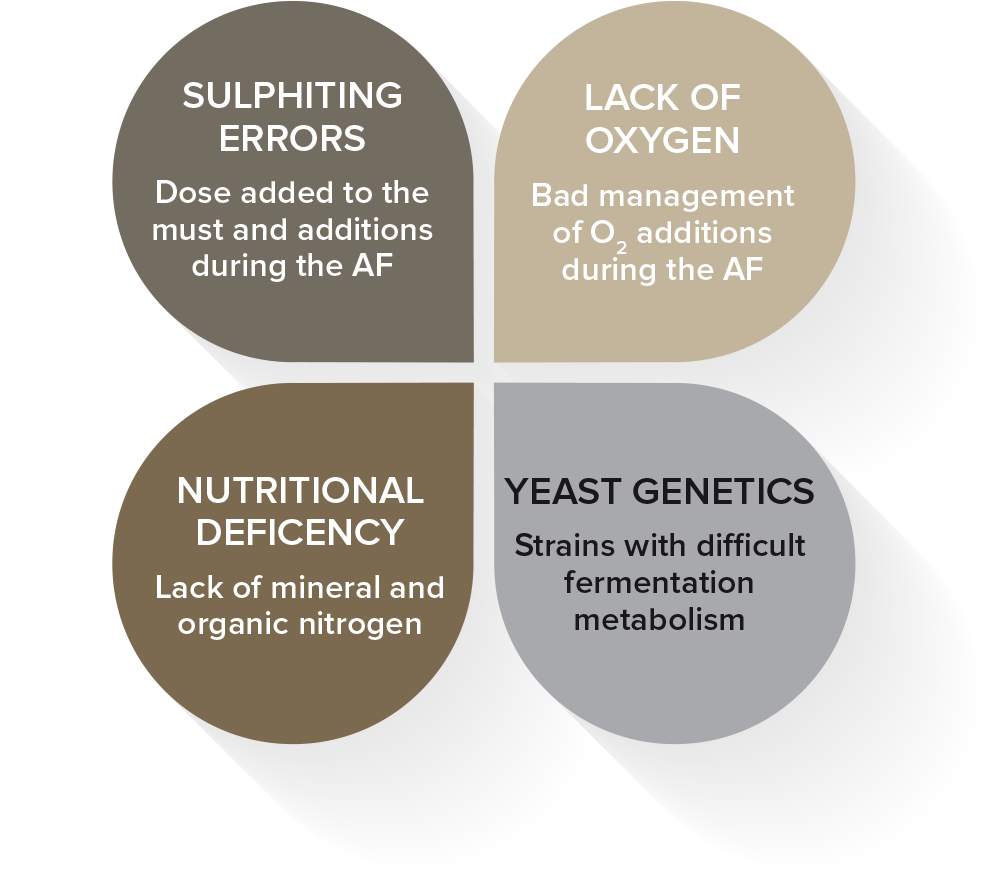 THE COMPONENTS
Gas inlet pipe: to collect the gas that accumulates in the headspace during fermentation. This collector leans on the upper door of the tank.
2 gas sensors: one for the detection of the CO2 and the other for the detection of H2S, specifically calibrated.
Control unit: connected to a server through mobile data, it monitors online the gasses production.
SD Card.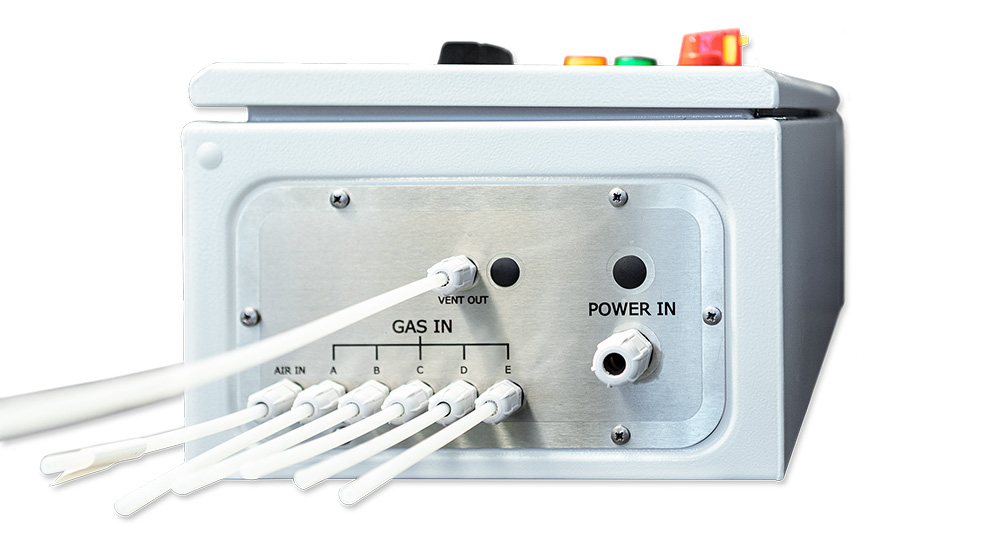 THE ADVANTAGES
Accurate measurement of the quantity of CO2 and H2S, without interferences

Remote control of the process, thanks to the data transmission by telephone with SIM Card

Easy and quick installation

Necessary tool to allow the oenologist to make the right choices regarding the nutrition

Development of clean aromatic wines, more complex, without negative reduction notes
TYPES
Two models available:
one for monitoring a single tank
one for monitoring 5 tanks.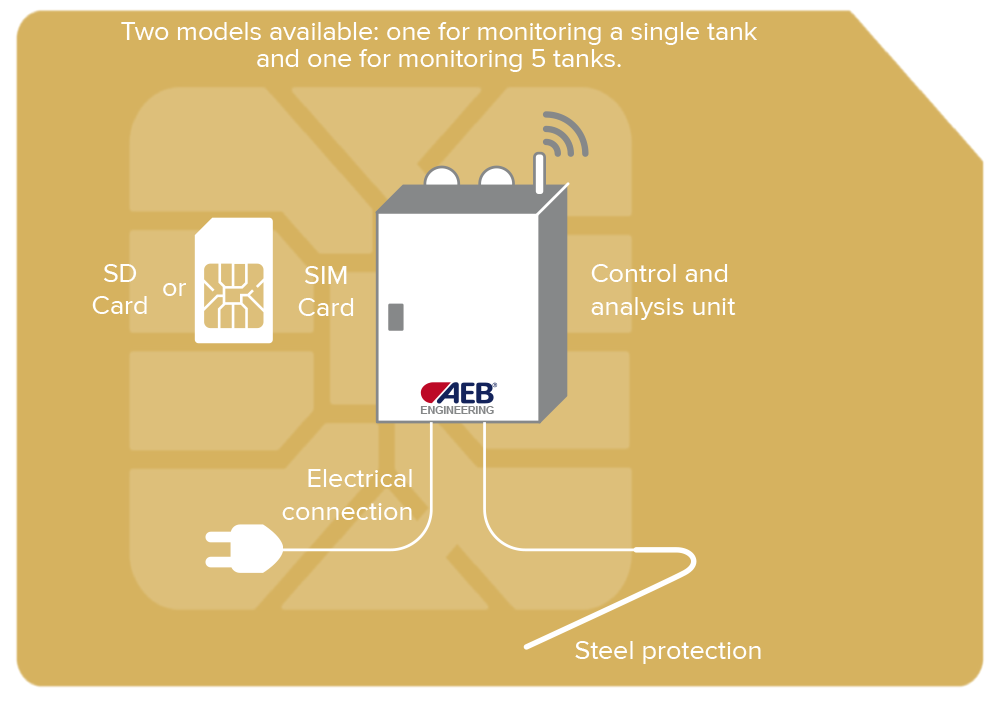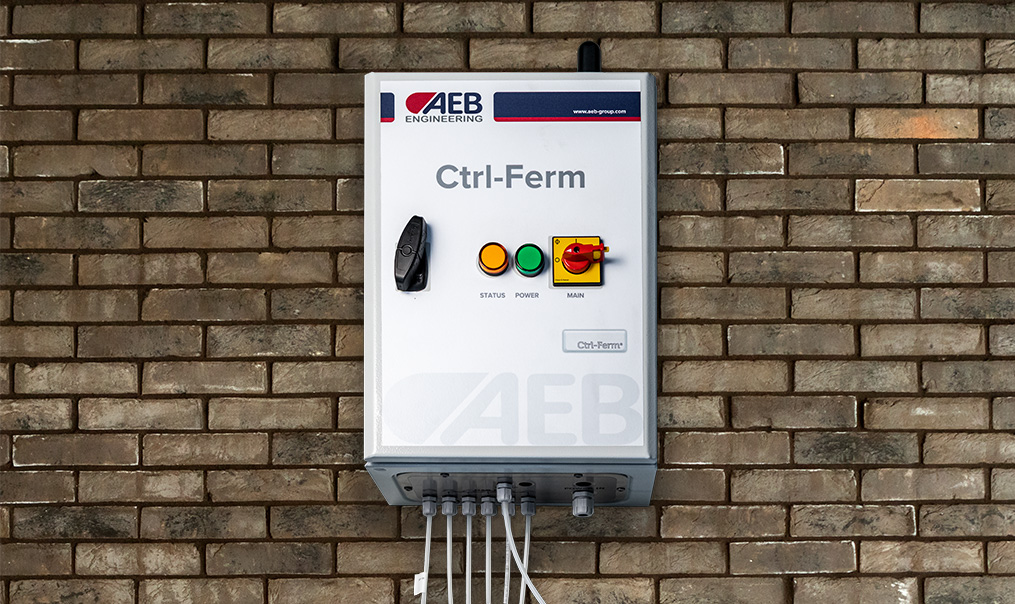 Immediate availability
Do you want to be always informed of all the news, initiatives and events of the Group? Subscribe now to our newsletter!