LUBIL N2
Lubricant for conveyor belts
Lubil N2 is a liquid lubricant based on soaps, for conveyor belts of containers for liquid products (glass bottles, PET, aluminium, tinned plate and poly-coupled carton). Lubil N2 is preferably used with average-low hardness dilution waters (optimal value ≤10°F) and carries out the functions of friction reduction and belt cleaning. When used at optimal concentrations, Lubil N2 is no foaming.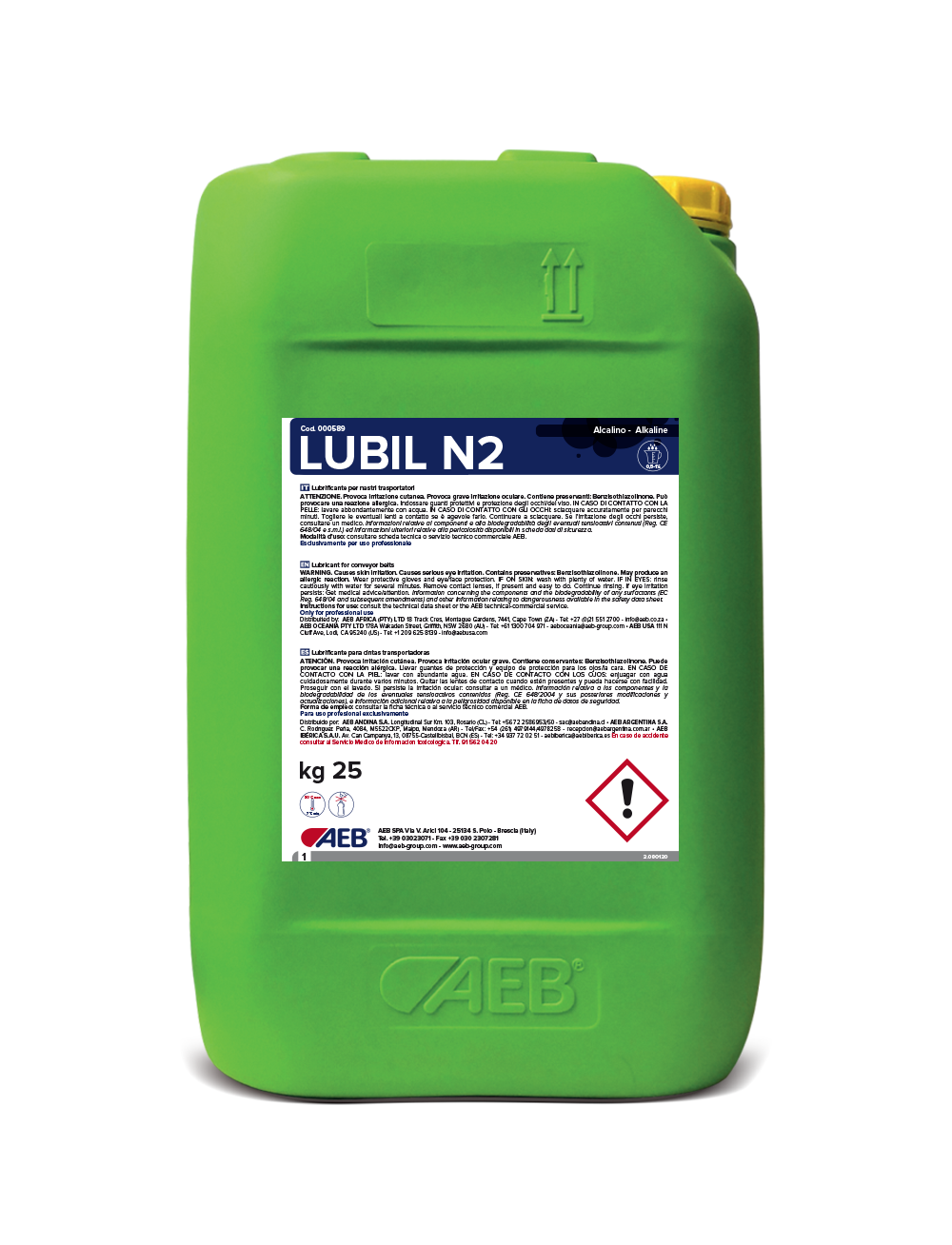 applications
For the lubrication of steel and plastic belts.
packages
25 kg net drums. 200 kg net drums. 100 kg net IBC.
Do you want to be always informed of all the news, initiatives and events of the Group? Subscribe now to our newsletter!