FERMOALE AY4
ADY suitable for the production of British and American Ales
Very versatile yeast of American origin for the production of American and English style Ale beers (eg. APA, IPA, Imperial / Double IPA, Imperial Stout, Imperial Porter, Brown Ale, American Barley Wine, etc.). It has an excellent attenuating capacity, a high fermentation speed and medium flocculating. FERMOALE AY4 develops a neutral and clean aromatic profile with very low diacetyl levels.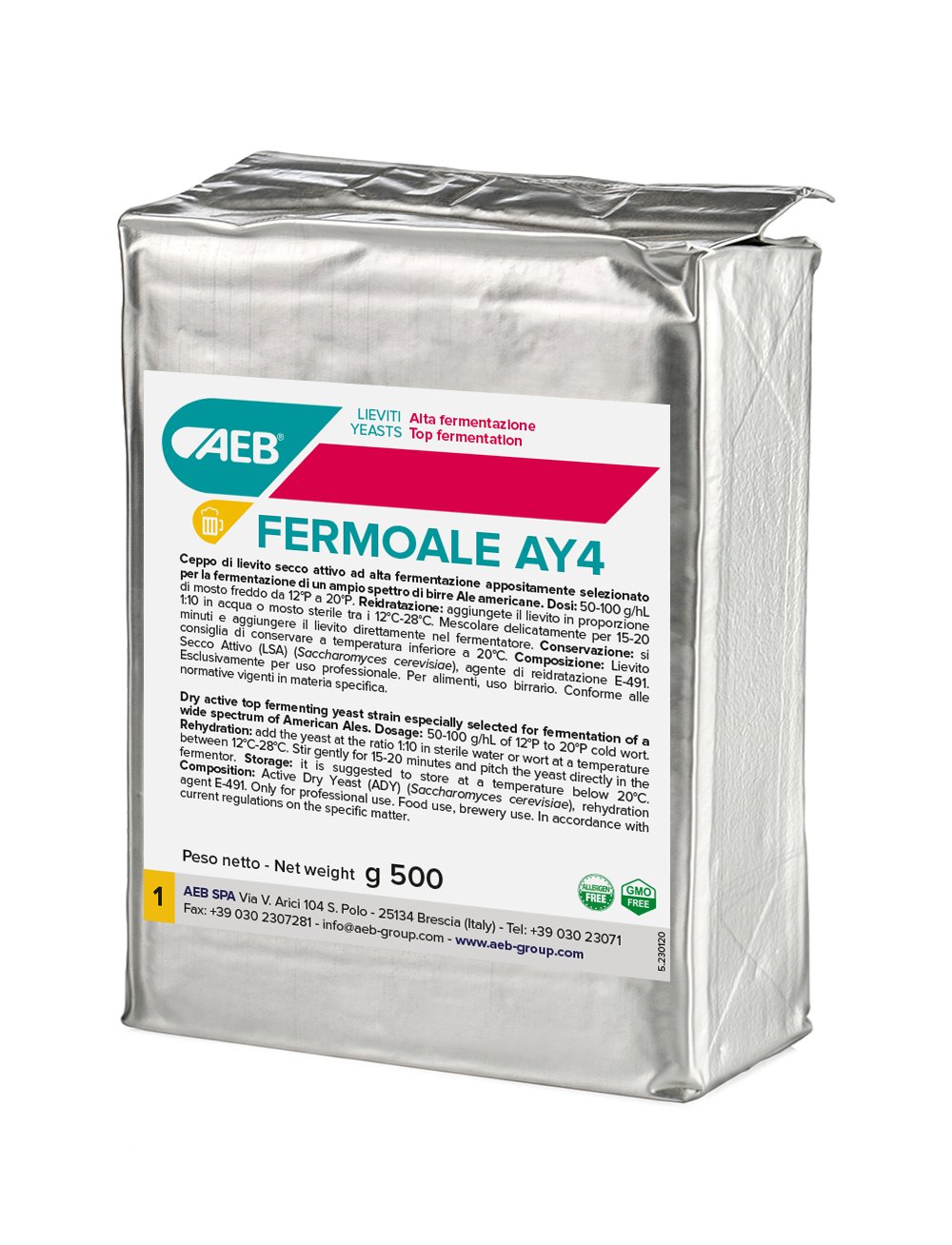 composition
Yeast strain: Saccharomyces cerevisiae.
packages
500 g net packs in cartons containing 1 kg.
500 g net packs in cartons containing 10 kg.
Do you want to be always informed of all the news, initiatives and events of the Group? Subscribe now to our newsletter!