CRYSTAL
Acid descaler with high disaggregating ability
Crystal is a formulation based on hydrochloric and phosphoric acid, enabling to obtain a highly descaling solution, able to remove inorganic residues from surfaces. Its particular composition makes it possible to use it on iron surfaces. Crystal can be used for a wide range of applications within the food industry, beverage bottling and dairy industry.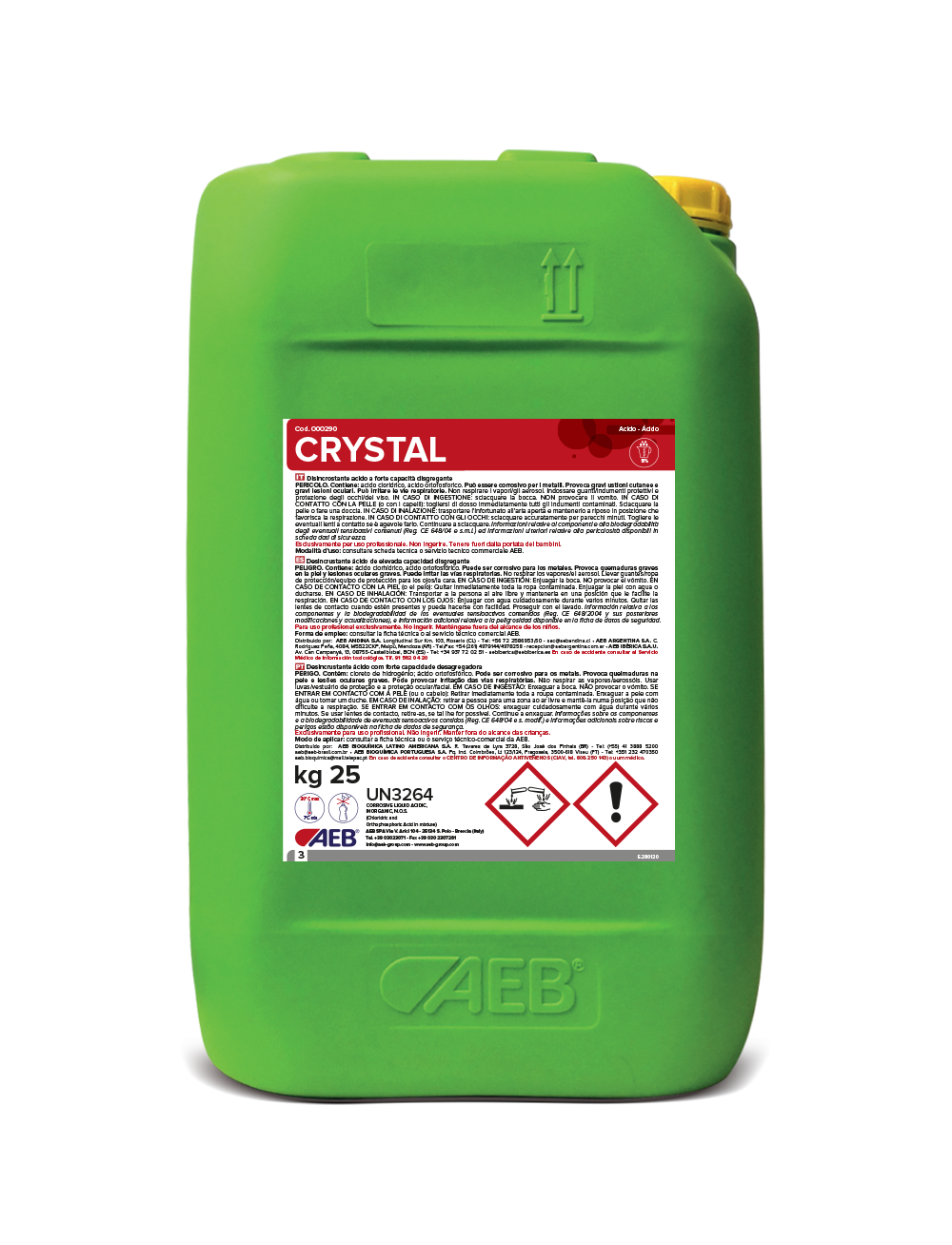 applications
Descaling of closed circuits and bottle washing machines. Elimination of limestone from hard surfaces and acid-resistant floors (with particular attention to joints).
packages
25 kg net drums. 1000 kg net IBC.
Do you want to be always informed of all the news, initiatives and events of the Group? Subscribe now to our newsletter!