IDROSAN
Alkaline chlorinated detergent
Idrosan is a liquid, alkaline, chlorinated formulation for the automatic or manual cleaning and hygienization of plants and equipments in the dairy sector and food industries in general. Idrosan is able to easily remove fat residues, proteins and grease from closed circuits. The presence of chlorine also grants the obtainment of an excellent hygienizing action. Idrosan is also particularly suited for washings carried out with waters with an average hardness (good sequestering action).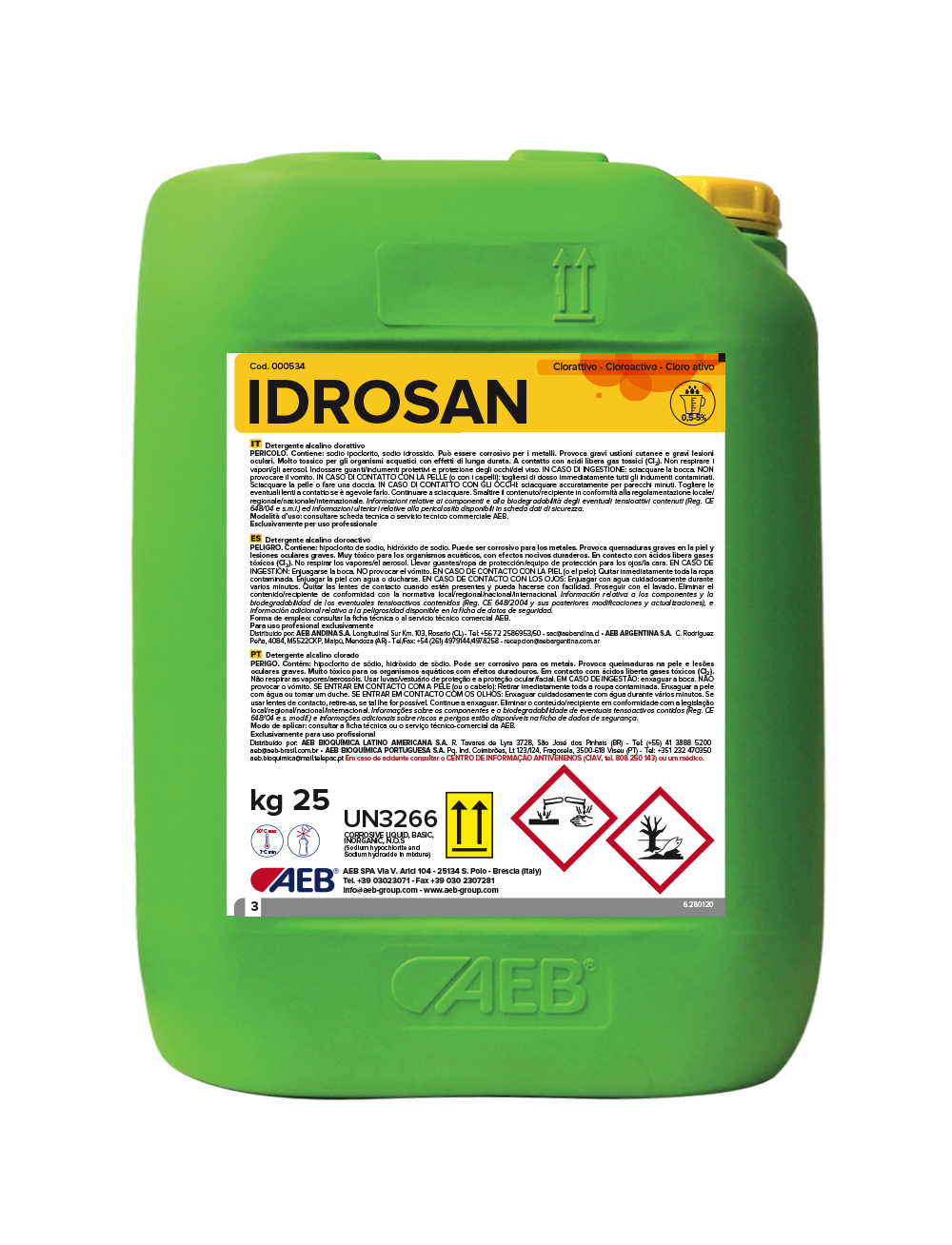 applications
For the alkaline cleaning and hygienization of closed circuits, tanks, milk refrigeration tanks. Washing treatment for open and/or closed multipurpose equipments and for immersion moulds and equipments. Aspersion of surfaces and equipments.
packages
10 kg net drums.
25 kg net drums.
250 kg net drums.
1100 kg net IBC.
Do you want to be always informed of all the news, initiatives and events of the Group? Subscribe now to our newsletter!