REMOVIL Liquid
Alkaline detergent with high causticity
Removil Liquid is a liquid alkaline formulation with high causticity, suitable for the cleaning of closed lines in all sectors of the alimentary industry and beverage bottling. Removil Liquid is able to easily remove all residues of animal and vegetable fat, proteins, oil and organic contaminations in general from the treated surfaces. Removil Liquid contains components with a wetting action, which facilitate the washing action of the alkaline part and enable to wash with working concentrations lower than with the utilization of sodium hydroxide alone.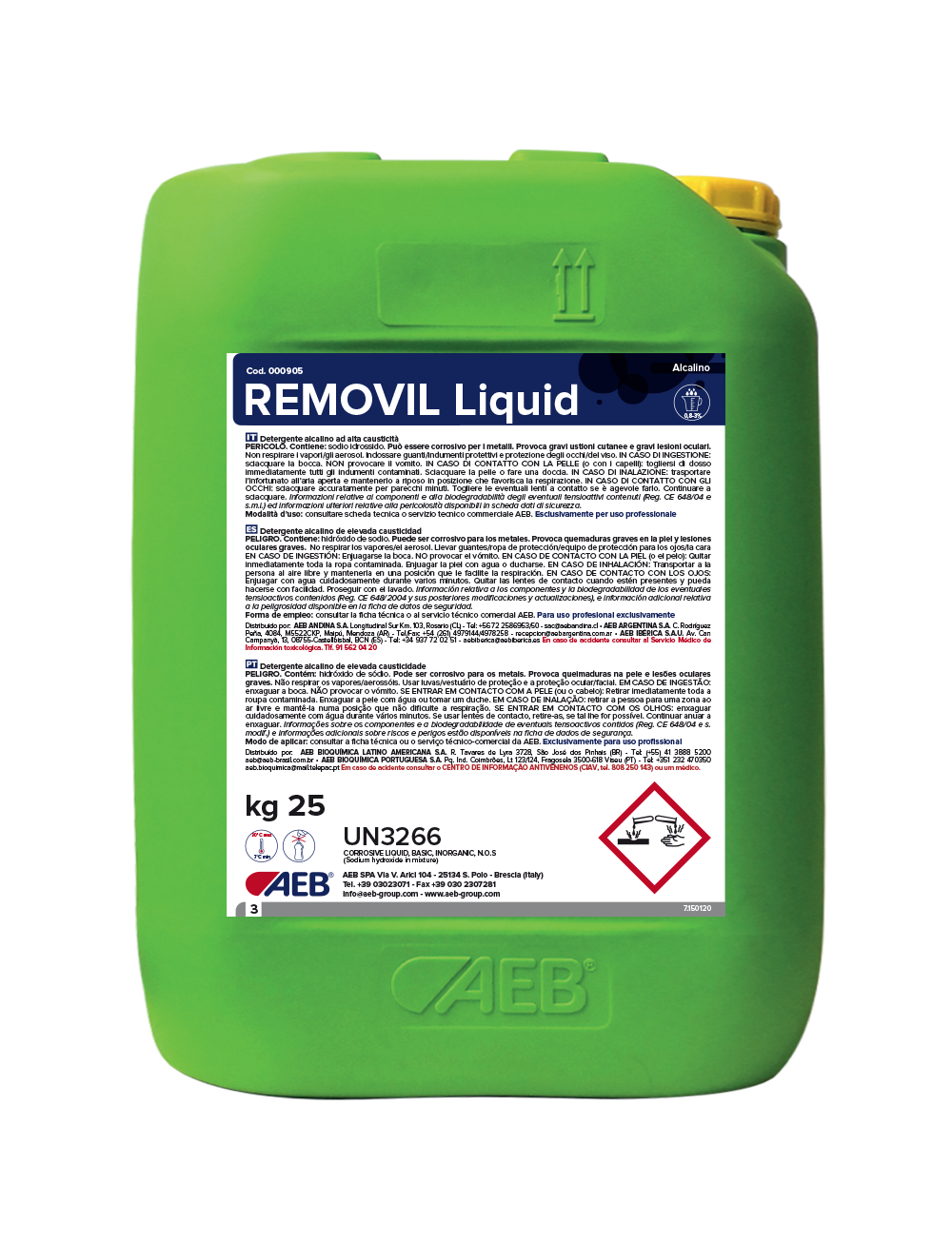 applications
For the alkaline washing of closed circuits, tanks and pipes, CIP plants, heat exchangers (pasteurizers, skimmers, evaporators). For the alkaline washing in washing tunnels and/or by immersion for moulds, trays and different containers. For the washing of fillers.
packages
15 kg net drums.
25 kg net drums.
300 kg net drums.
1450 kg net IBC.
Do you want to be always informed of all the news, initiatives and events of the Group? Subscribe now to our newsletter!