PERCISAN
Acid with oxidizing properties
Percisan is an oxidizing descaler based on citric acid in hydrogen peroxide, suitable to be used in alimentary, pharmaceutical and cosmetic industries and in the zoo-technical field. The fact of being odourless enlarges its utilization possibilities. Percisan is non-foaming, easy to be rinsed, sensitive to the organic substance and non-sensitive to the water hardness. Thanks to all these characteristics, it is suggested for the utilization in recycling plants (CIP), where it can be applied by means of injection automatic dosing plants. Its oxidizing action also enables to obtain deodorizing and decolorizing characteristics.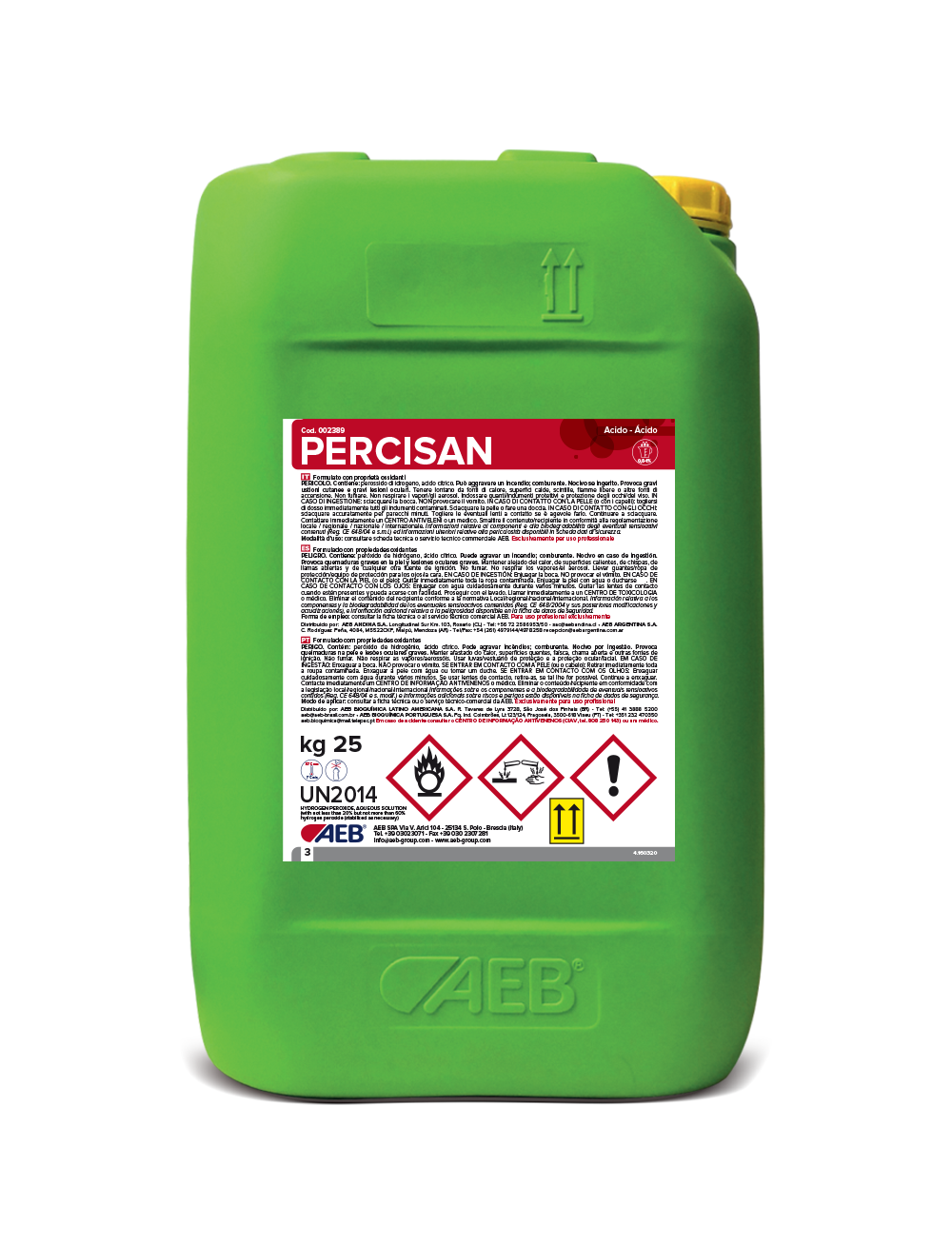 applications
Treatment by recycling of closed circuits (pipes, tanks, fillers). Treatment of tools, dismountable parts and utensils by immersion. Sanitation of moulds and bottles (glass and PET) at the end of the washing. Treatment of milking plants in the zoo-technical field.
packages
25 kg net drums. 200 kg net drums. 1000 kg net IBC.
Do you want to be always informed of all the news, initiatives and events of the Group? Subscribe now to our newsletter!