LIMEX
Solvent-detergent with average alkalinity
Limex is a concentrated, alkaline, liquid solvent-detergent, with no foaminess, suitable for industrial cleaning treatments (food, mechanical, nautical sector). Limex is able to easily remove residues of fat, vegetable and mineral oil, grease, rubber, black dirt from trolleys and mixed dirt from the treated surfaces, thanks to the presence of solvent and alkaline components. Limex can be used on all kinds of washable surfaces and, as it has no foaminess, it is particularly suited for the floor washing with washing-drying machines.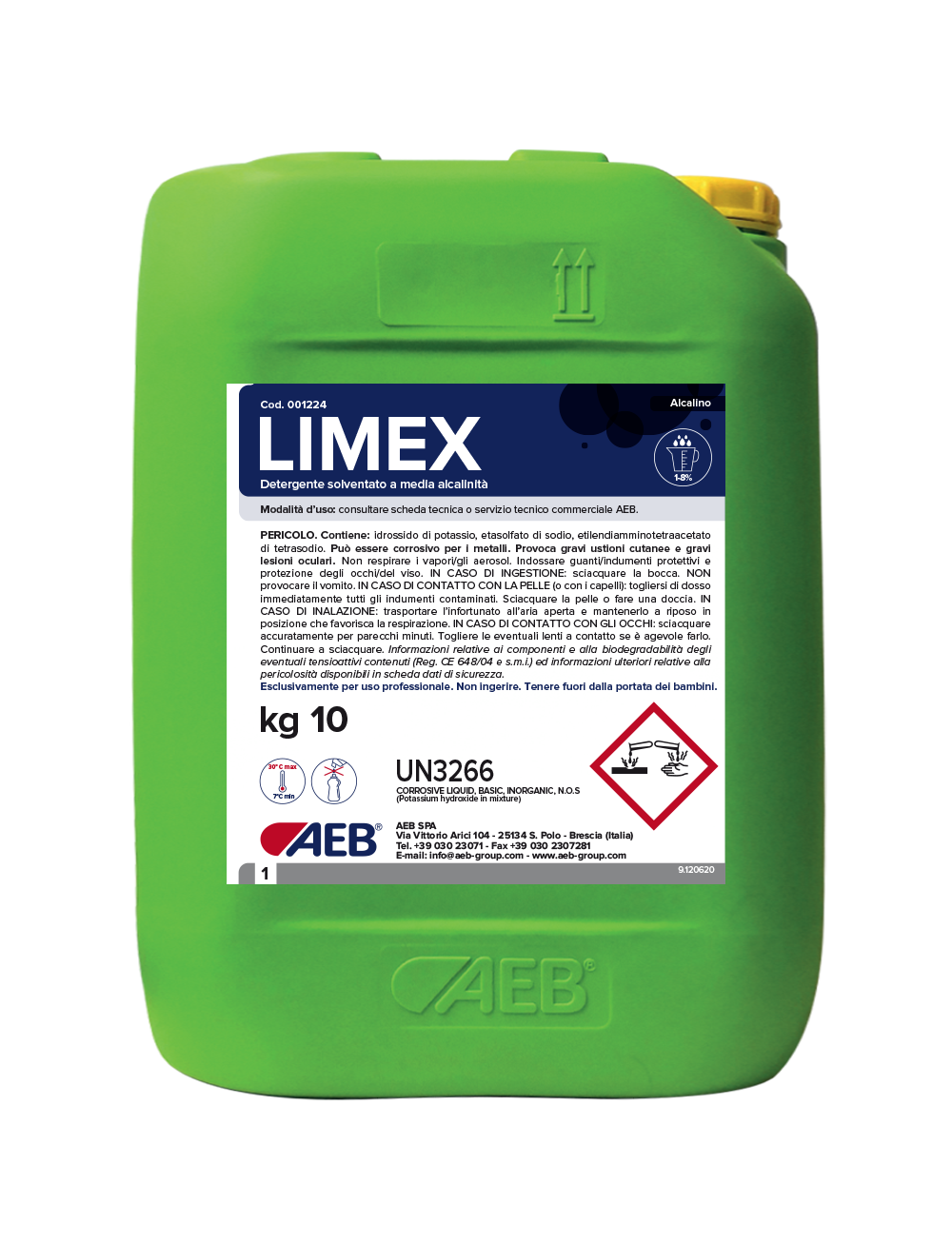 applications
For the cleaning of floors, corridors, cells and areas for the handling of goods (warehouses and loading/unloading areas). For the washing of bottle transportation lines.
packages
10 kg net drums. 25 kg net drums. 1000 kg net IBC.
Do you want to be always informed of all the news, initiatives and events of the Group? Subscribe now to our newsletter!