FERMOPLUS® GSH
Nutrient with high anti-oxidant action used for beer fermentation during propagation stage
Yeast extract, specifically selected by the biotechnological unit of AEB to optimize yeast development during propagation stage while protecting the yeast with natural anti-oxidant glutathion. Fermoplus GSH comes from a specific Saccharomyces cerevisae selected to feed low fermentation yeast. Its particulary efficient within the first propagation tank, and, can be added until the last propagation stage according to situation.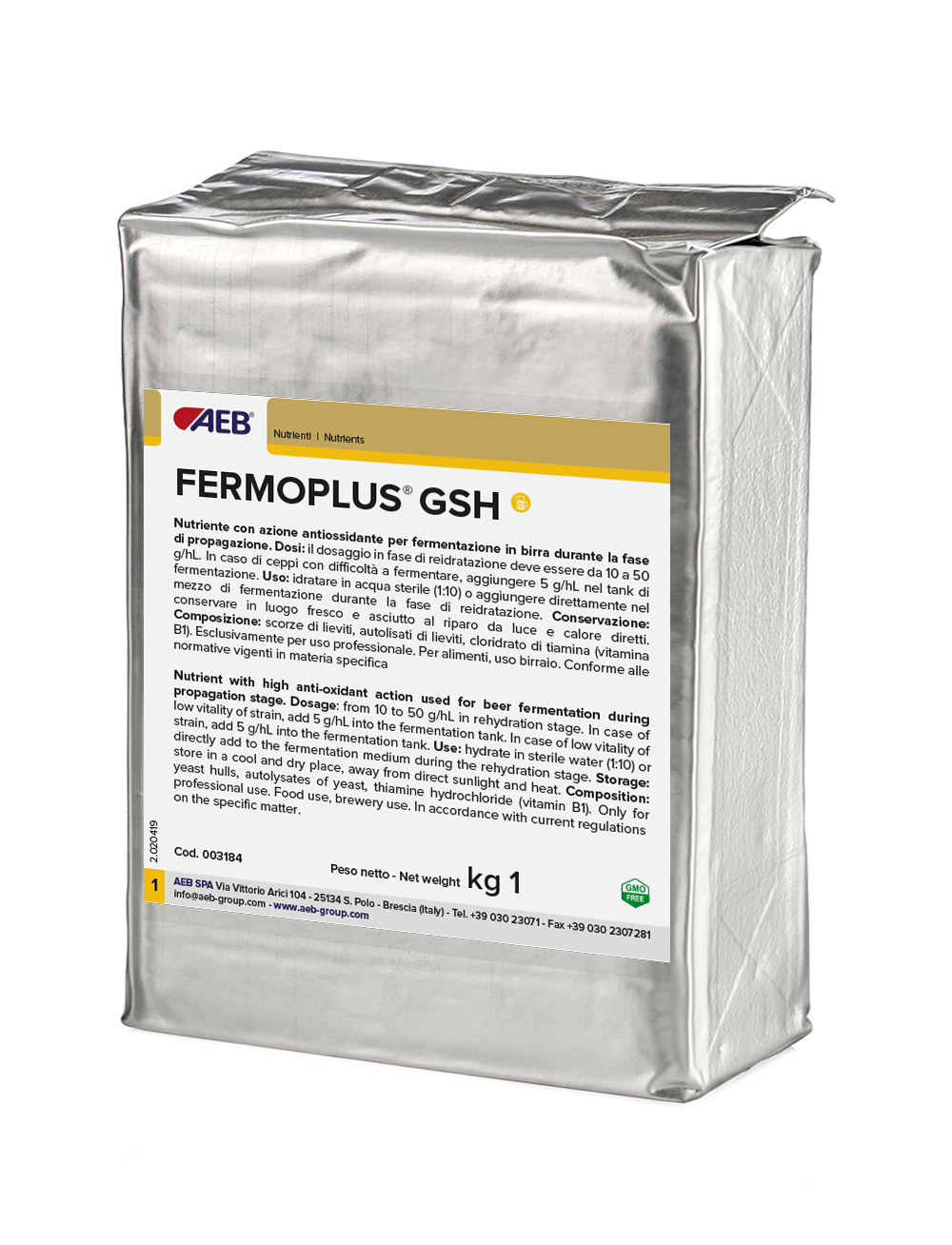 composition
Yeast hulls, autolysates of yeast, thiamine hydrochloride (vitamin B1).
packages
1 kg net packs in cartons containing 4 kg.
Do you want to be always informed of all the news, initiatives and events of the Group? Subscribe now to our newsletter!