FERMOPLUS® Dap Free
Vinification nutrients based on yeast cell wall preparations
Fermoplus Dap Free is a 100% natural product, obtained by Saccharomyces cerevisiae from primary fermentation; it is a balanced blend of preparations based on yeast cell walls, granting a high bioavailability, both of nitrogen and lipidic compounds. Thanks to its composition, Fermoplus Dap Free brings about all the elements necessary to the yeast.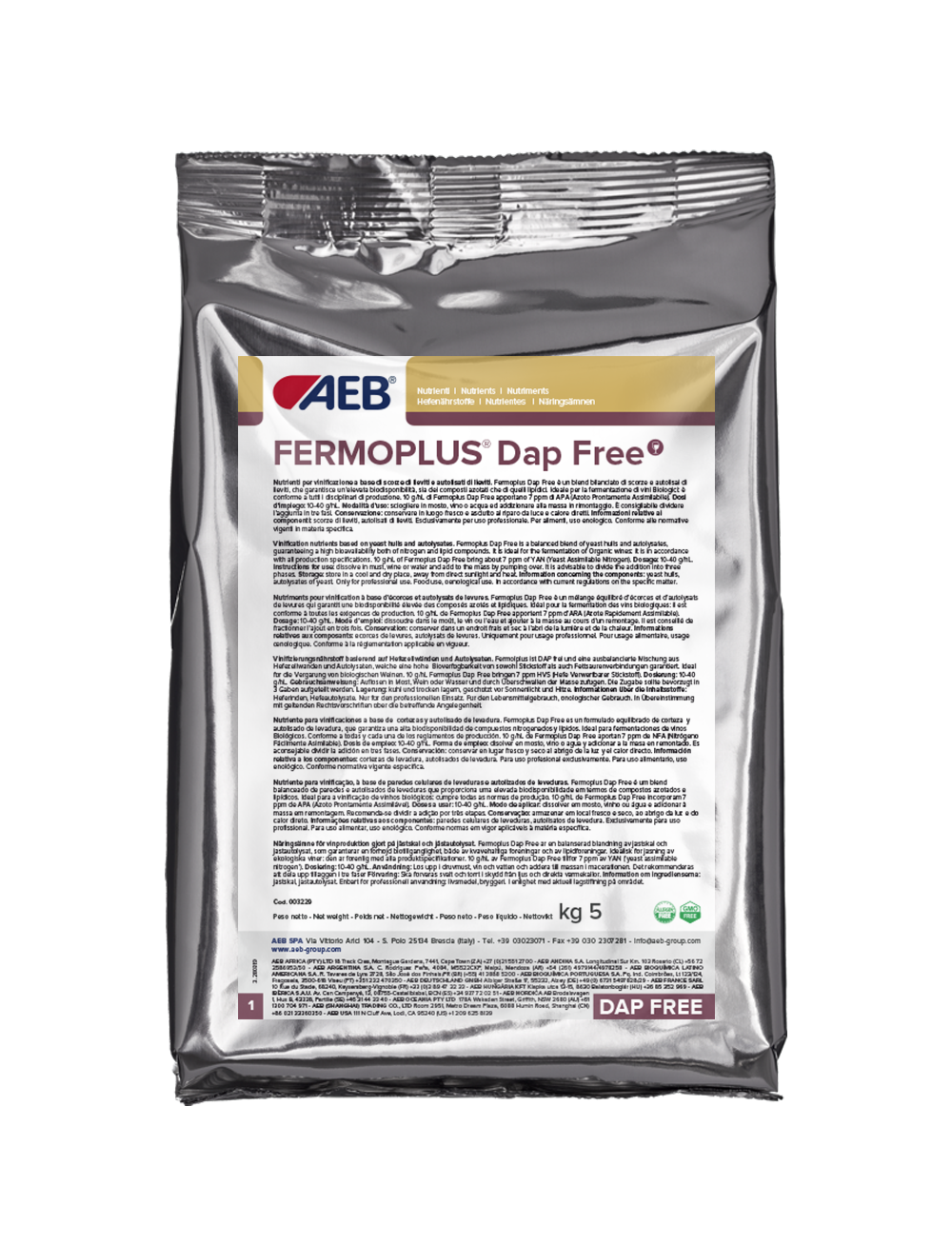 composition
Preparation based on yeast cell walls.
packages
5 kg net bags. 20 kg net bags.
Do you want to be always informed of all the news, initiatives and events of the Group? Subscribe now to our newsletter!