CELOFOAM
Acid descaling foam detergent
Celofoam is an acid foaming detergent, to be used for the periodic or daily cleaning of surfaces present in bottling industries, in the dairy field and in general in the food industry and zoo-technical field. The formulation is also indicated for the removal of proteic soil in the fish processing industries. Celofoam is able to effectively remove any kind of inorganic contamination (limescale) also from very fouled warm surfaces. Its excellent clinging on vertical surfaces and the quick rinsing make its utilization more convenient in comparison with other acid foams.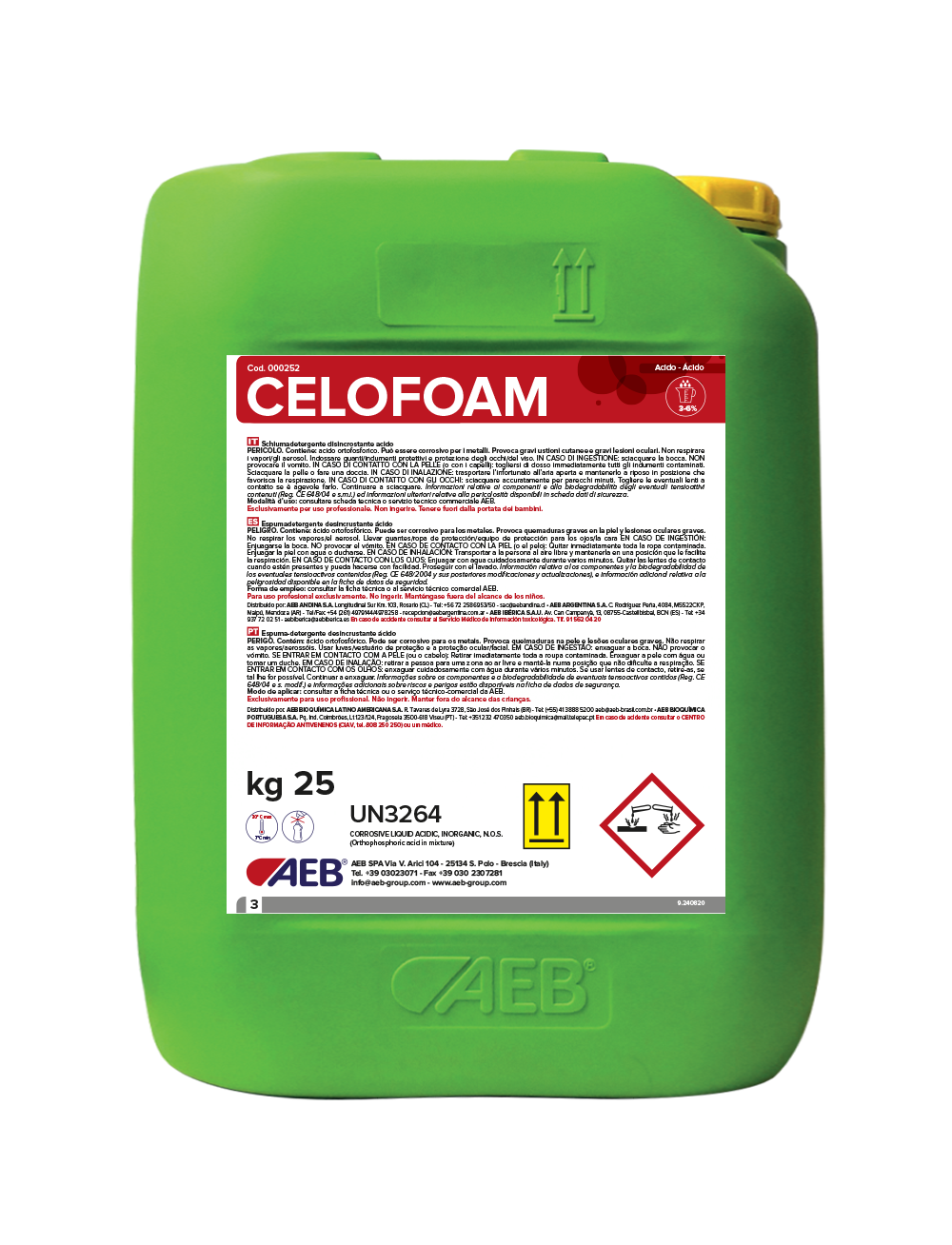 applications
Celofoam can be applied for the acid cleaning of walls, floors, external side of equipments and lines, tables and conveyor belts, storage tanks.
packages
25 kg net drums. 1350 kg net IBC.
Do you want to be always informed of all the news, initiatives and events of the Group? Subscribe now to our newsletter!