As result of advanced technical and scientific researches, our biotechnology makes use of exclusive formulations which deliver solutions respond in a targeted manner to address any need which may arise throughout the entire production process.
Through our advanced knowledge and with our wide and diverse range of products we can support the customer in order to guarantee the highest a quality of product that will maintains its original characteristics over time. There is no lack of specific solutions for organic, allergen free and vegan wine, beer, drinks and food.
The workmanlike fermentation
AEB has an extensive range of yeasts which consist of Saccharomyces Cerevisiae yeasts, which guarantee a perfect start and finish to a fermentation; and non-Saccharomyces yeasts, able to reduce the overall sulphur dioxide content in a wine . Fundamental to the fermentation process is a multi-level nutrition programme, yeast derivatives, complex, mineral and organic.
Clarifiers and stabilizers
Our clarifiers and stabilizers for beer and wine have been specially designed to improve and lift the quality of the finished product and guarantee its stability over time. You can choose from a wide range of products able to meet the most specific needs in the production processes of wine, beer and fruit juices: inorganic clarifiers (such as bentonites), complex and with activated carbon.
A wide range of enzymes
01

Refining enzymes: improve clarification and optimize the elevage

02

Enzymes for aromatic expression: release natural precursors

03

Maceration enzymes: improve and stabilize the color, and increase the juice yield

04

Clarifying enzymes: reduce the viscosity of the wort and increase filterability

05

Enzymes for microbiological stabilization: antibacterial action preventing the contamination by Brettanomyces

06

Enzymatic mixtures for the maceration and clarification of fruit juices

07

Cellular enzymatic and diastatic enzymatic mixtures for beer and vegan drinks: increase the yield in the cooking room improving the hydrolysis performance and the filterability of the mixture

08

Proteases for beer and vegan drinks: improve the colloidal stability of the finished product and make it possible to produce gluten-free beers or vegan drinks.
Tannins, stabilizers and batonnage
Aging and stabilization are aimed at ensuring the softness, structure and longevity of the final product. For this reason we are committed to offering tannins and arabic gums best suited to satisfy the needs of the market. On further offer is a range of yeast derivatives for the elevage.
Cation exchange resins and specific treatments
Among our main areas of research are new cation exchange resins, which guarantee tartaric stabilization, as well as acidifying and deacidifying agents to correct acidity, and antioxidants to slow down the aging process in some beverages.
Our organic, allergen free and vegan range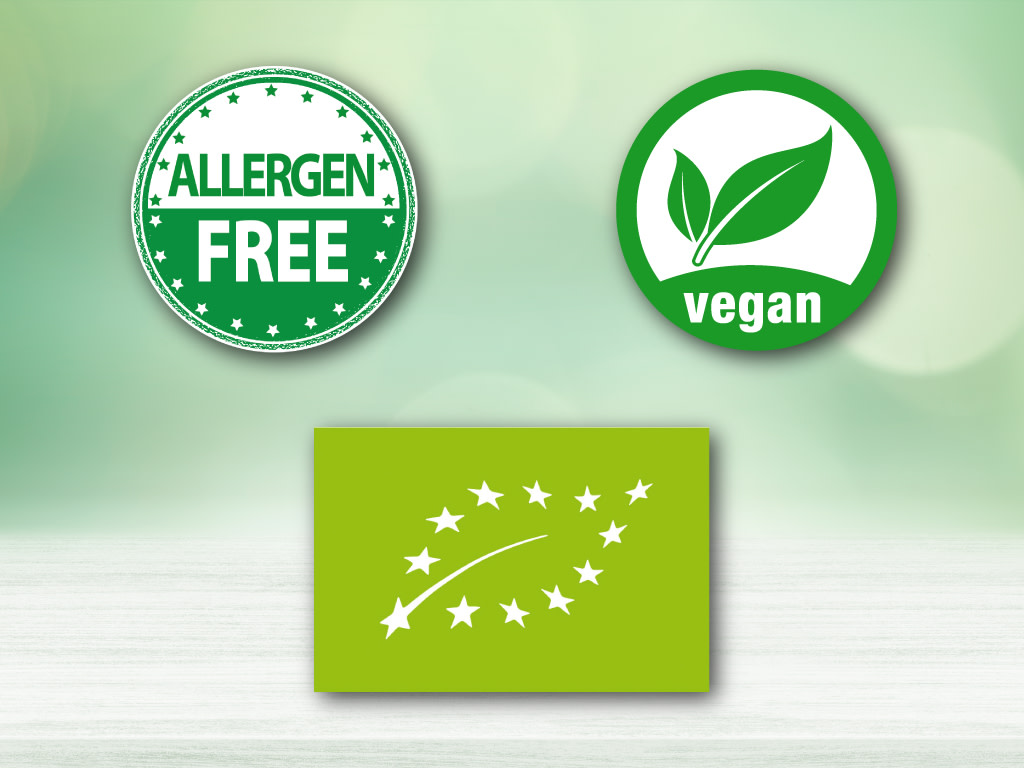 For the production of wines, beers, drinks and organic food we have created specific formulations that include gum arabic, yeasts, nutrients, tannins and clarifiers. All these products are certified by the relevant authorities and institutions, in accordance with the regulations of each sector.