ENDOZYM® Brewmix Plus
Liquid fungal and bacterial multiactive
Endozym Brewmix Plus contains complementary secondary activities with high concentration of cellulase, pentosanase and arabanase improving consequently the filtration rates. Alpha-amylase permit the degradation of amylopectin and amylose (alpha-1,4 linkage) to soluble maltodextrines and oligosaccharides and reduce the must viscosity. The activity of alpha-amylase is an endo-amylase. Neutral protease is an endo-protease degrading proteins to solube peptides.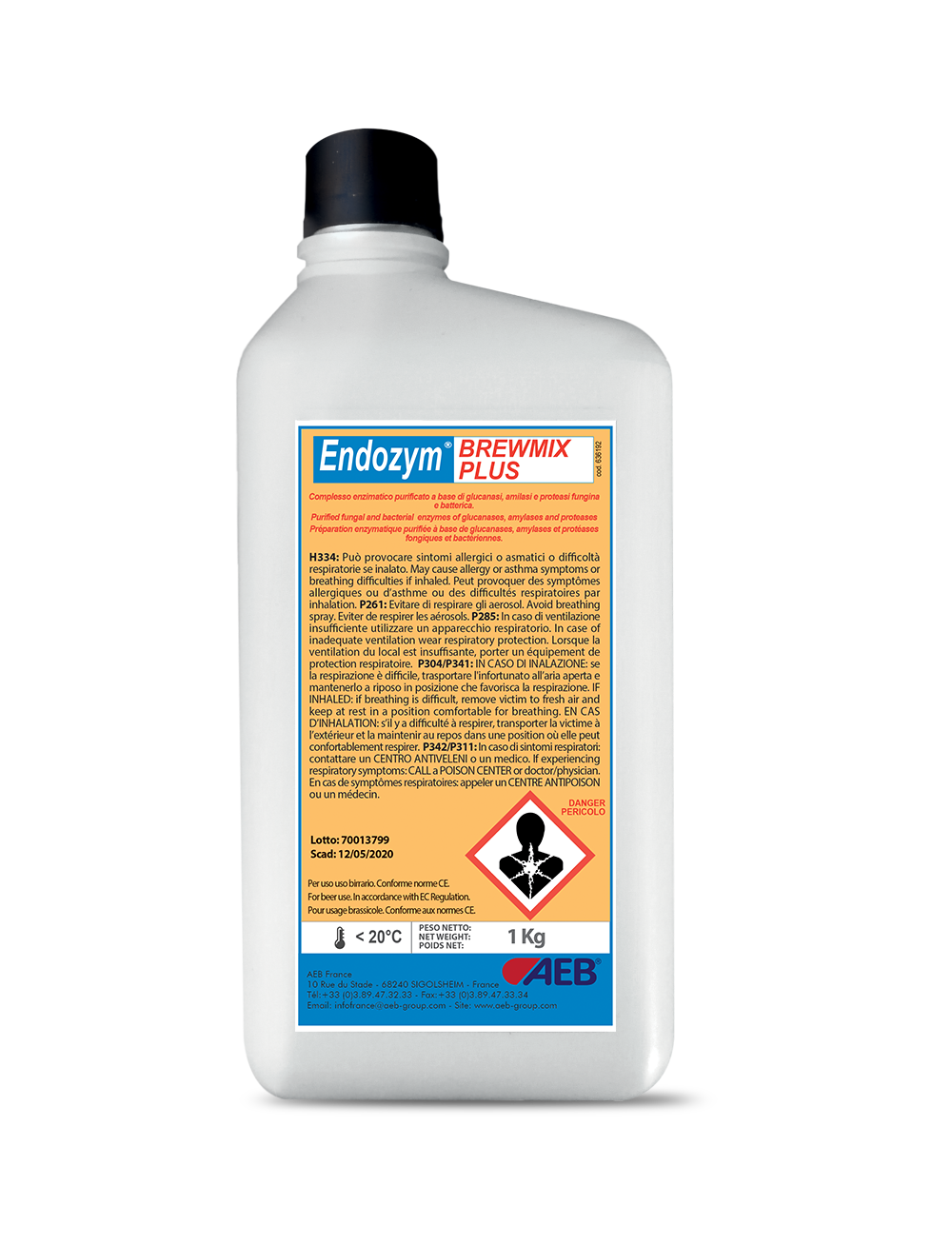 composition
Blend of neutral protese, thermo-stabilized alpha-amylase and beta-glucanase.
packaging
250 g net bottles in cartons containing 1 kg. 1 kg net bottles in cartons containing 4 kg. 25 kg net drums.
Do you want to be always informed of all the news, initiatives and events of the Group? Subscribe now to our newsletter!