ENDOZYM® AGP 120
Enzymatic complex preparation produced from a selected fungal and bacterial strains
Endozym AGP 120 is used for the treatment of beer wort during brewing or fermentation. The enzymatic complex of Endozym AGP 120 permits the hydrolysis of starch and dextrins into fermentable sugars.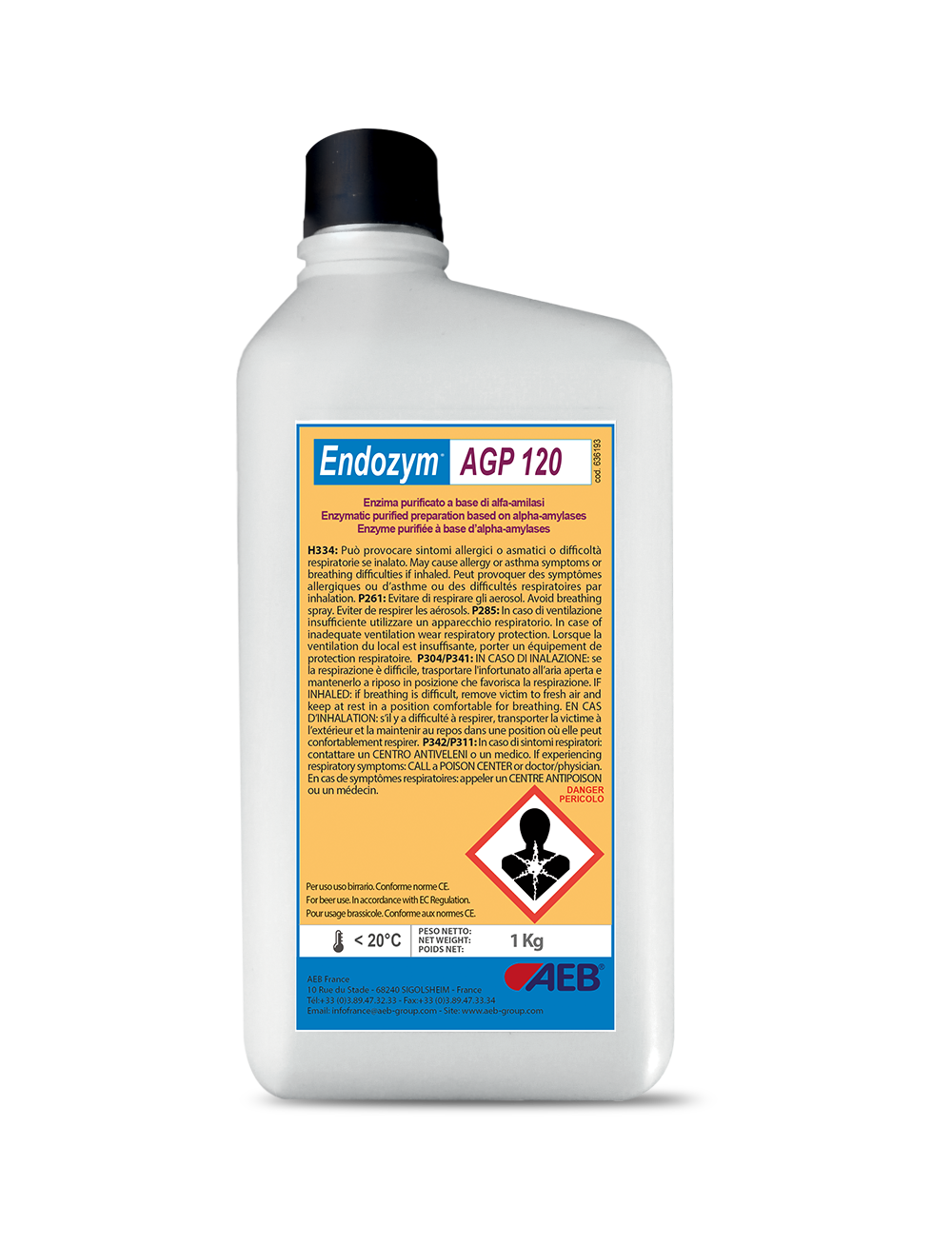 composition
Standardized enzymatic preparation based on a-amylase, amyloglucosidase, pullulanase and other dextrinases.
packaging
10 or 25 kg net drums. 1000 kg net IBC.
Do you want to be always informed of all the news, initiatives and events of the Group? Subscribe now to our newsletter!