ENDOZYM® AMG
Purified enzymatic preparation based on gluco-amylase for complete starch degradation
Endozym AMG is used during the malting stage on cold wort, during fermentation or in the storage tank in order to facilitate starch hydrolisis and its quick transformation. It is also used in the production of light beers with a low content of residual carbohydrates. Endozym AMG can also be used during fermentation in order to increase the quantity of fermentable sugar.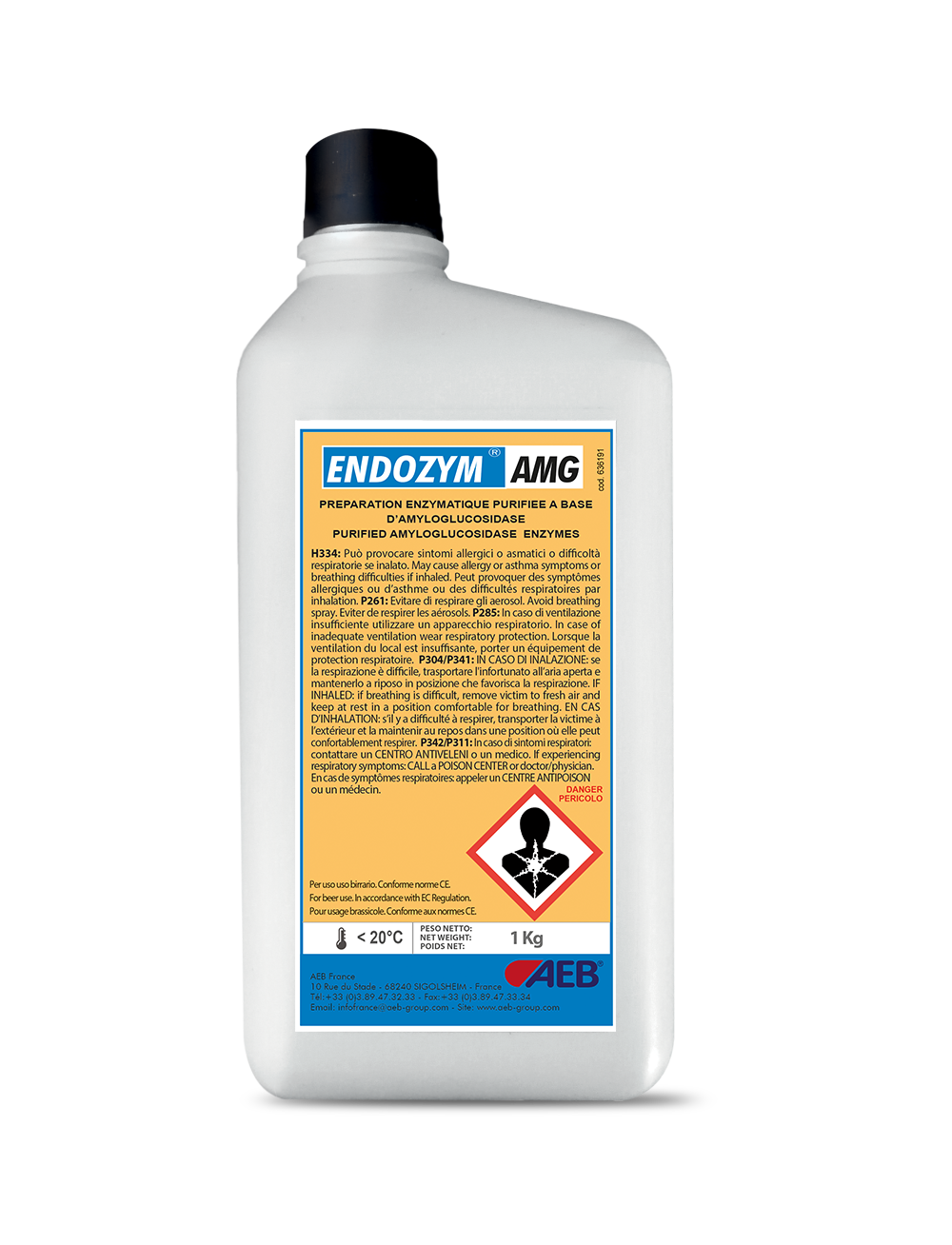 composition
Enzymatic preparation based on glucoamylase (or amyloglucosidase).
packaging
10 or 25 kg net drums.
Do you want to be always informed of all the news, initiatives and events of the Group? Subscribe now to our newsletter!