BÂTONNAGE Body
Refining agent for the organoleptic characterization of wines
The refinement is a fundamental stage in the wine evolution, as it allows the winemaker to highlight the qualities of his wine and to increase its stability over time. One of the most studied practices for the obtainment of full-bodied and harmonious wines with an intense and varietal aroma is the bâtonnage, an oenological technique with a long tradition in Burgundy, consisting in keeping the wine in contact with the less for several months and periodically re-suspending the lees by means of a gentle stirring. This product, named Bâtonnage Body, is a protein yeast derivative with unique characteristics: besides improving the taste, it increases wines' volume thanks to the presence of mannoproteins.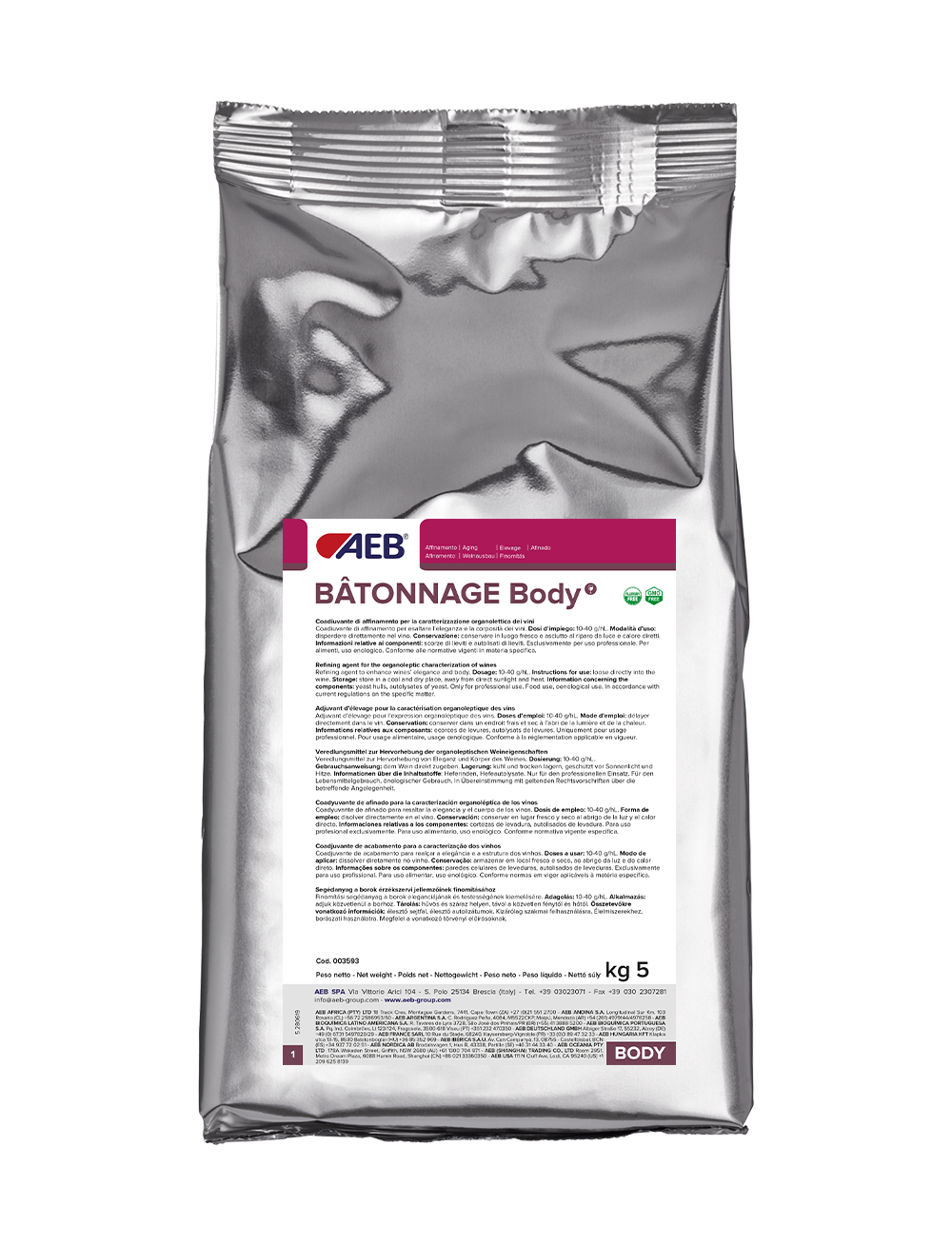 composition
Yeast cell walls, autolysates of yeast.
packaging
1 kg net packs in cartons containing 4 kg. 5 kg net bags.
Do you want to be always informed of all the news, initiatives and events of the Group? Subscribe now to our newsletter!