MICROCID
Antimicrobial and antioxidant stabilizer
Microcid is a balanced formulation the components of which act synergistically in offering maximum protection against unwanted refermentations as well as oxidations in wines, ciders and fruit juices.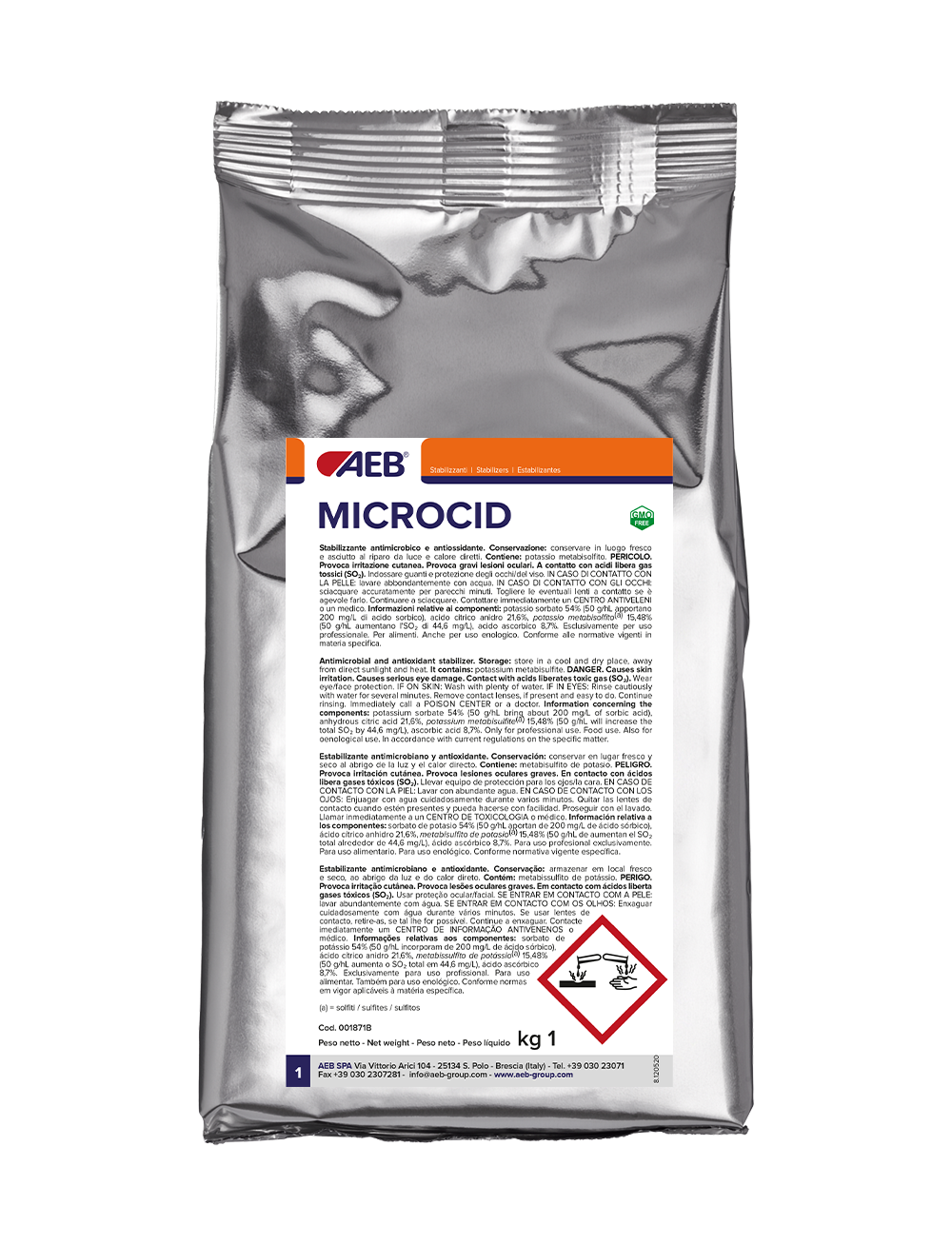 composition
Potassium sorbate, anhydrous citric acid, potassium metabisulfite, ascorbic acid.
packages
500 g net packs in cartons containing 15 kg. 20 kg net bags.
Do you want to be always informed of all the news, initiatives and events of the Group? Subscribe now to our newsletter!