ELLAGITAN Barrique
Technological aid based on ellagic tannin extracted from toasted oak wood
The innovative physical system used for the extraction and concentration of this tannin, means that it never sees the solid phase. This protects and preserves all the aromatics from the French oak. Use prolongs aromatic persistency, improves the mellowness of wines and integrates their aromatic complexity with delicate nuances reminiscent of chocolate and vanilla. Toasted oak wood origin.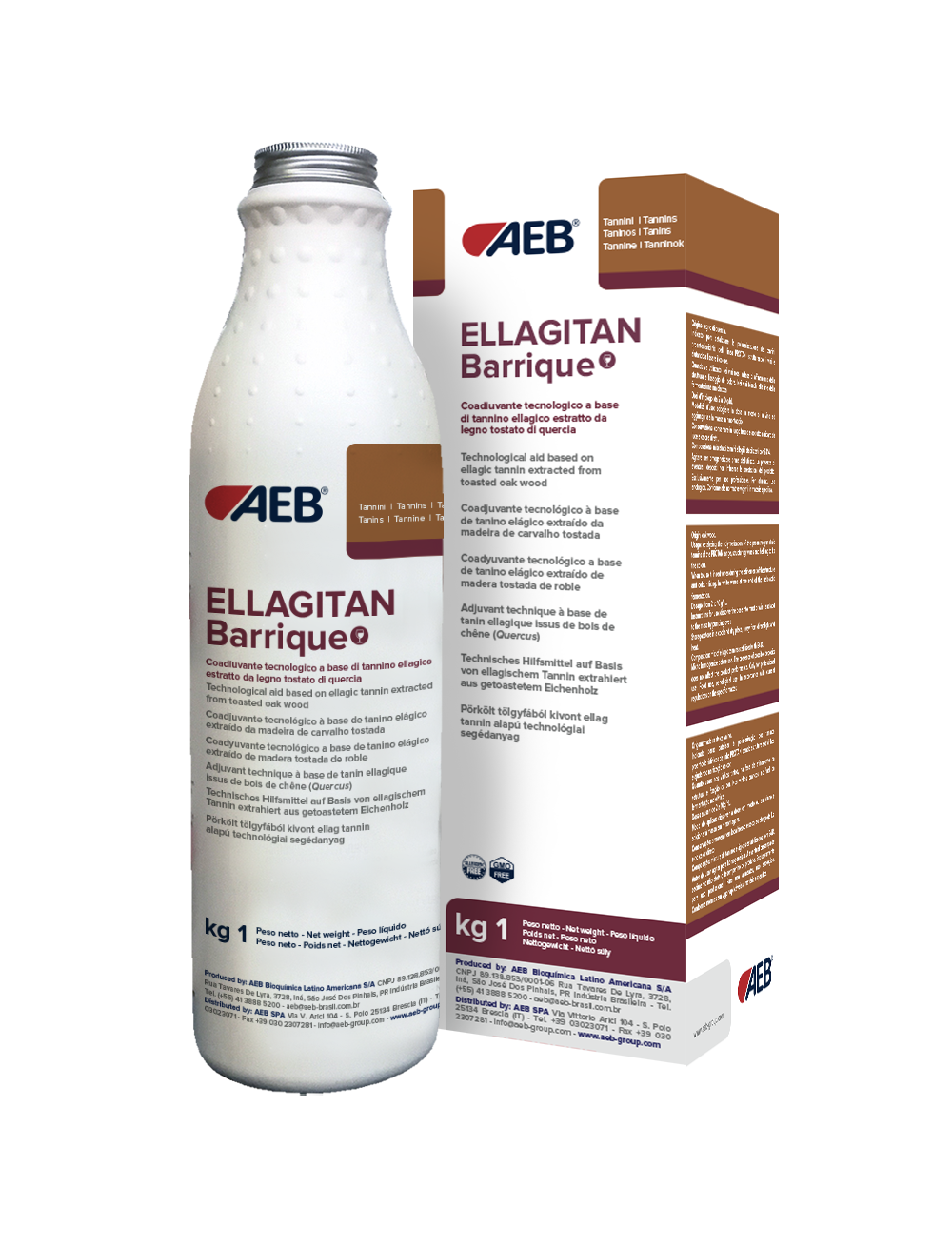 composition
Ellagic tannin.
packaging
1 kg net bottles in 15 kg cartons. 1 kg and 10 kg net bottles.
Do you want to be always informed of all the news, initiatives and events of the Group? Subscribe now to our newsletter!