ELLAGITAN Barrique Rouge
Oak ellagic tannin for red wines
Ellagitan Barrique Rouge prolongs aromatic persistency, improves the mellowness of wines and integrates their aromatic complexity with delicate nuances reminiscent of chocolate and vanilla. It origins from toasted oak wood.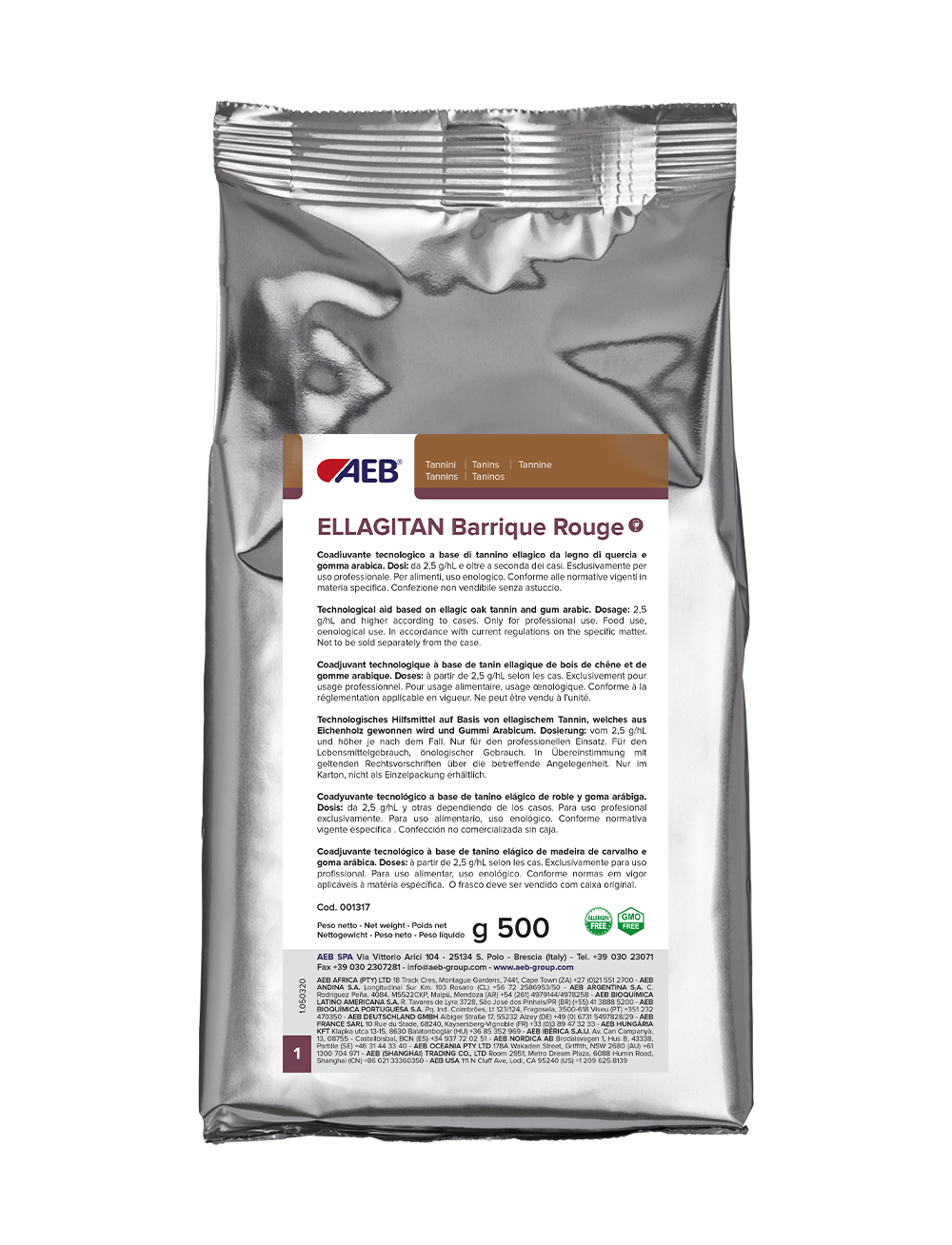 composition
Ellagic tannin.
packaging
1 and 10 kg net tanks. 1 kg net tanks in 15 kg cartons.
Do you want to be always informed of all the news, initiatives and events of the Group? Subscribe now to our newsletter!