ELLAGITAN Barrique Rouge
Technological aid based on ellagic tannin from oak wood and gum arabic
Ellagitan Barrique Rouge is an ellagic tannin extracted from oak wood with a seasoning over two years that, thanks to the particular production system, grants a perfect homogenization in the mass and a stability of the solution over time.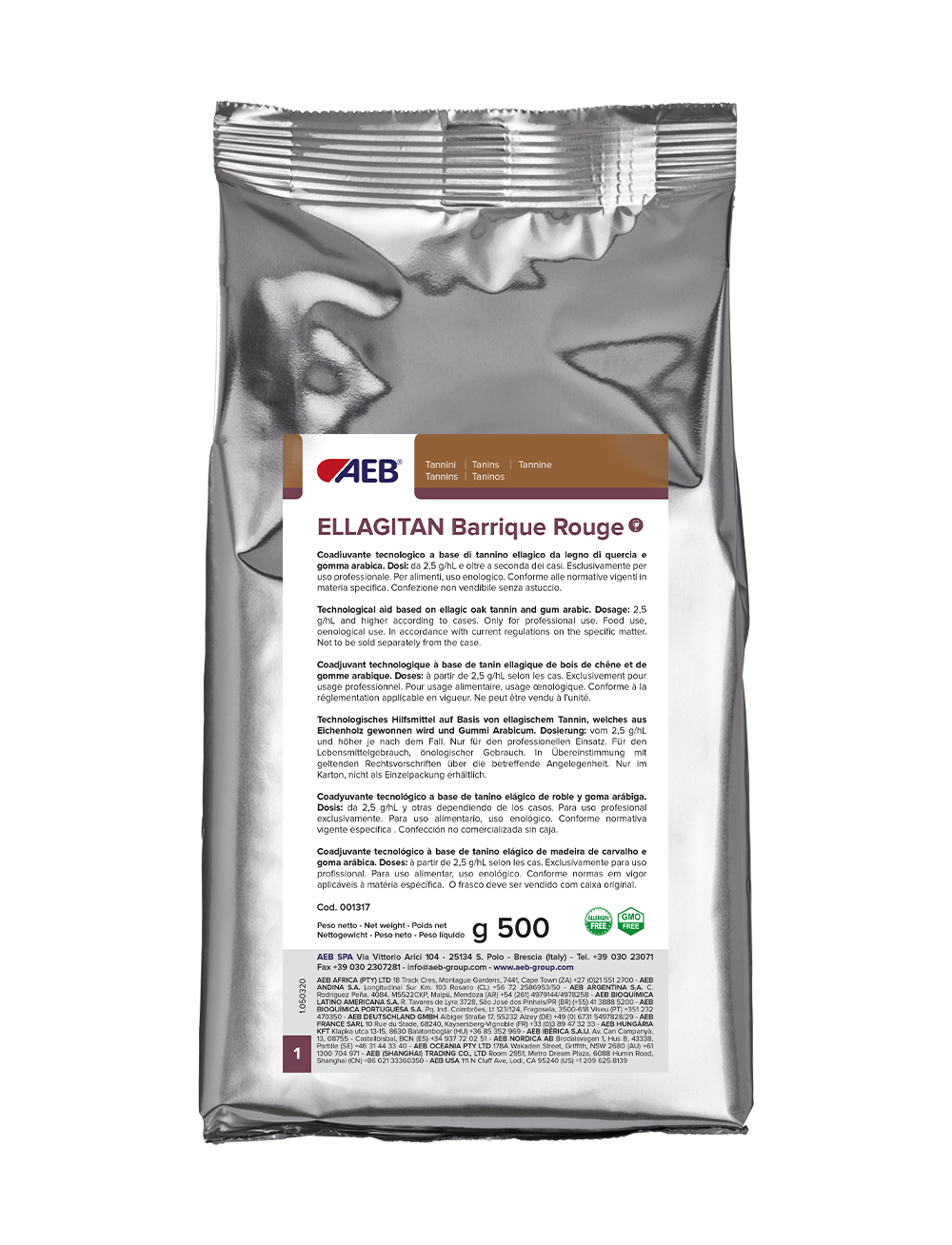 composition
Oenological tannin in association with gum arabic. It catalyzes the polymerization of proanthocyanidins, structuring wines and facilitating the color fixing. It removes light wine reductions. It can be used for red wines during the refining and pre-bottling stage.
packages
500 g net packs in 1 kg boxes.
Do you want to be always informed of all the news, initiatives and events of the Group? Subscribe now to our newsletter!