BÂTONNAGE Plus Arome
Refining agents for wines to increase aromatic intensity
The utilization of Bâtonnage Plus Arome enables to release all terpenic potential present in musts and to render it at the same time stable and persistent. These effects are obtained thanks to the antioxydant properties of yeast cell walls and to their capacity to fix aromas, avoiding their dispersion.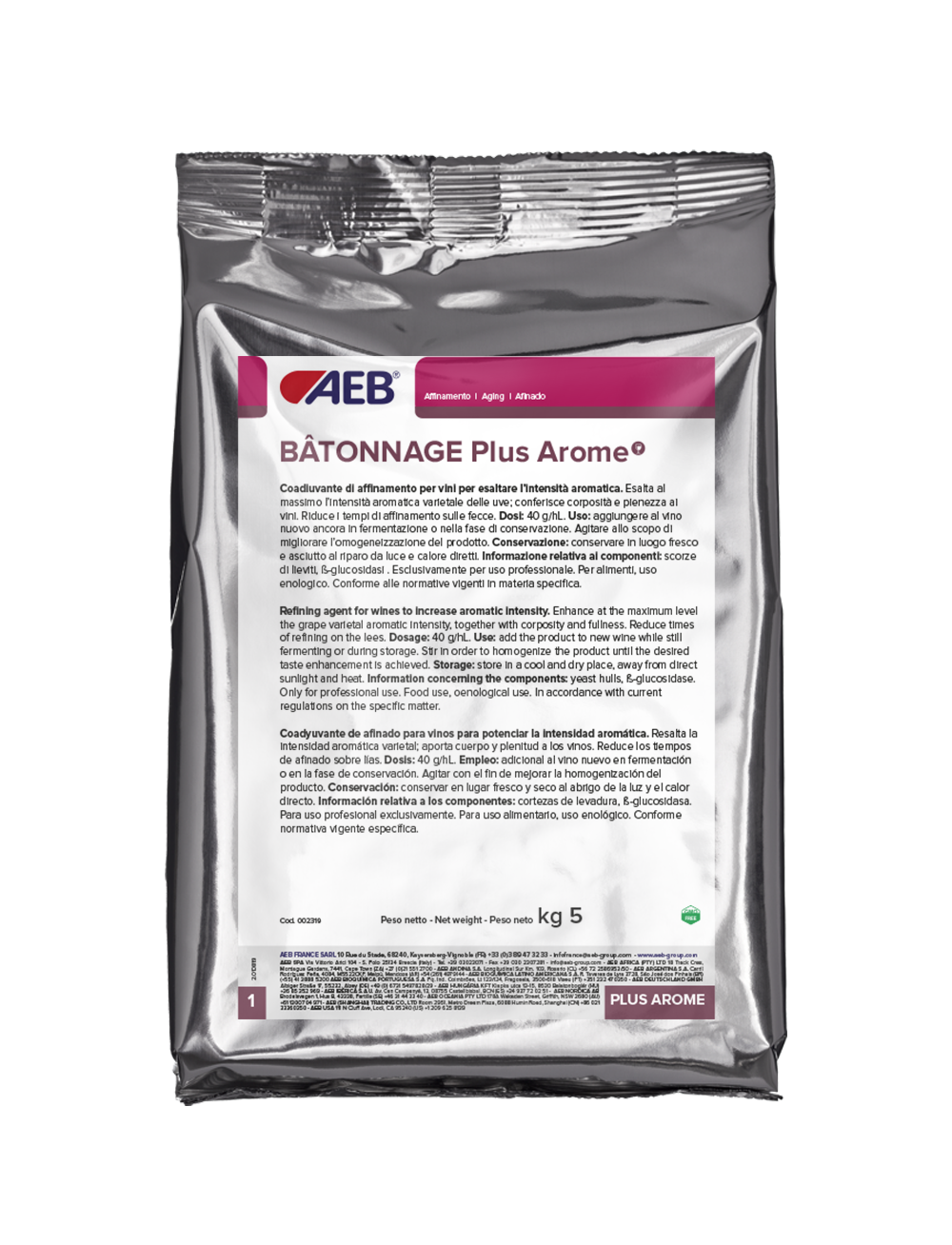 composition
Product based on yeast hulls preparation.
Do you want to be always informed of all the news, initiatives and events of the Group? Subscribe now to our newsletter!