Oenology: new tannins and range AlternativOAK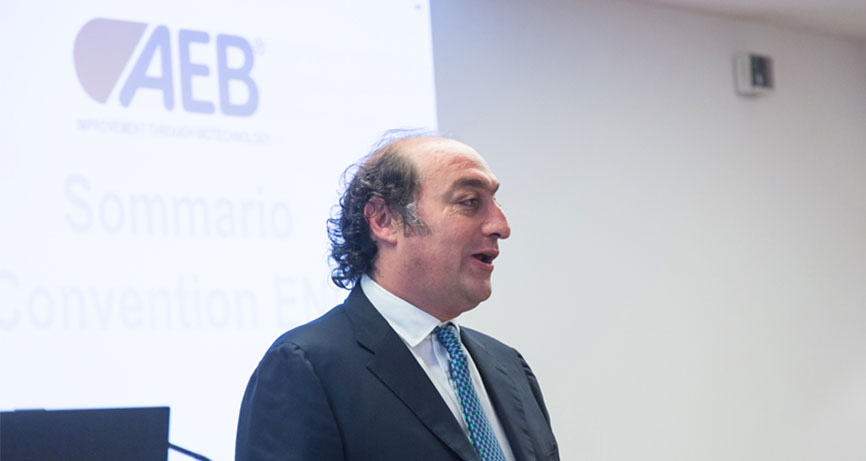 The Manager of the business unit Oenology and of R&D, Benedetto Amoroso, presents the new tannins and the range AlternativOAK.


To be able to answer the continuous market evolution and to broaden the utilization of tannins and wood derivatives for fermentation and refinement, AEB has launched two important news, presented in May at the Italian convention: the new tannins and the range of American woods called AlternativOAK, developed in collaboration with a US supplier, with whom we refined wood seasoning and toasting processes.

"These products - says Benedetto Amoroso, business manager for oenology for the whole group - are the result of extensive studies, to better respond to the market peculiarities and the specific customer demands". Let's discover them!

Gallovin Liquid
This new formulation has several properties: it is an antioxidant, protects the aromatic profile and acts indirectly on the quality of the colour of red wines. It has a medium astringency and the recommended dosage does not increase the colour in white wines. The great innovation is the fact that it is a liquid product, in a 50% solution, very easy to be used even with automated dosing systems such as Dosaprop Hi-Flow.

Gallovin Thermo
This product has been created for a specific need of thermovinification, that is, the quick colour extraction (anthocyanins). Gallovin Thermo acts as a protective agent against oxidations coming from the high temperature at which the grape is subject, as this system does not provide any protection against oxygen. It also prevents the formation of "odorous heavy" aromatic compounds, often evident in wines obtained from thermovinification.

Fermotan Thermo
It is a tannin specifically designed to stabilize the colour in all its shades, thanks to a balanced mixture of proanthocyanidins and hazel and wood skin.

Ellagitan Grand Rouge
It is the first multi-purpose tannin, born to be used in both vinification and aging. It attenuates the bitter feeling and helps to obtain perfumed wines, with a beautiful colour, soft and fragrant.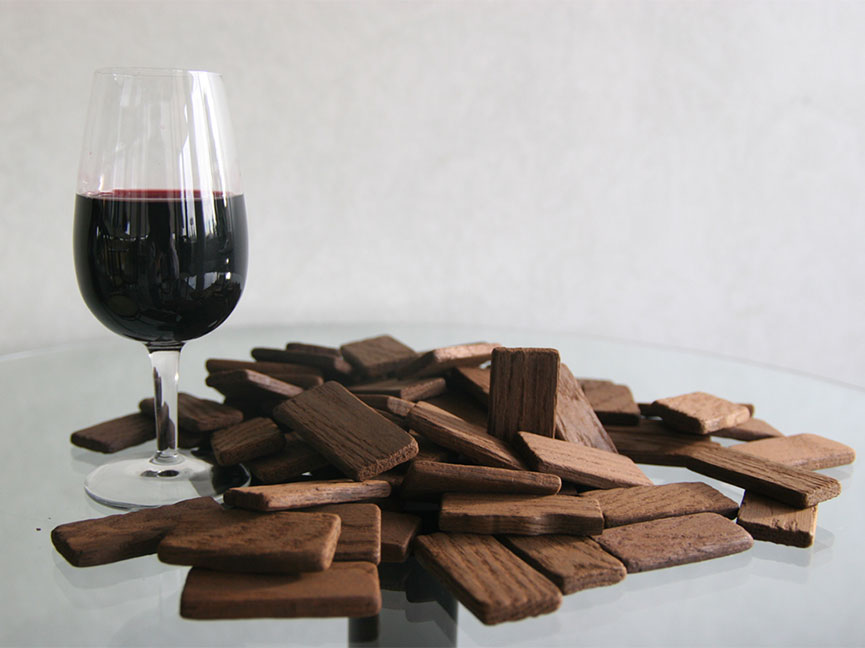 AlternativOAK
The utilization of wooden products has been authorized in 2009 with regulation 606 and its subsequent amendments. From that time, AEB has begun to collaborate with some American and French suppliers and at the same time studied the needs of the different markets. Therefore, we began working to get products more in line with the different types of wine. After 6 years, optimizing seasoning and toasting, we have been able to obtain a complete and unique range, allowing the group to become a top level player in the sector of wood derivatives. By refining these techniques, we have been able to obtain a competitive product on the market that can be used for all types of wines where we want to give a boisée note.
Do you want to be always informed of all the news, initiatives and events of the Group? Subscribe now to our newsletter!