E-Gel
Hydro-solubilised clear gelatine easy to be used during flotation
E-gel combines the advantages and the practicality of a liquid product to the effectiveness of a particularly purified and selected gelatine. If compared to traditional solid gelatines, this agent needs no previous solubilization in warm water or dilutions, as it is often necessary for liquid products not specifically studied to be used in flotation. This makes even easier to carry out laboratory trials. During must flotation, it enables to obtain in a short time a perfect separation of the suspended solids, enabling to reach in the meanwhile reduced turbidity levels. E-Gel prevailingly removes cathechins, which start oxidation phenomena. The wines processed with this product are fresher and more stable.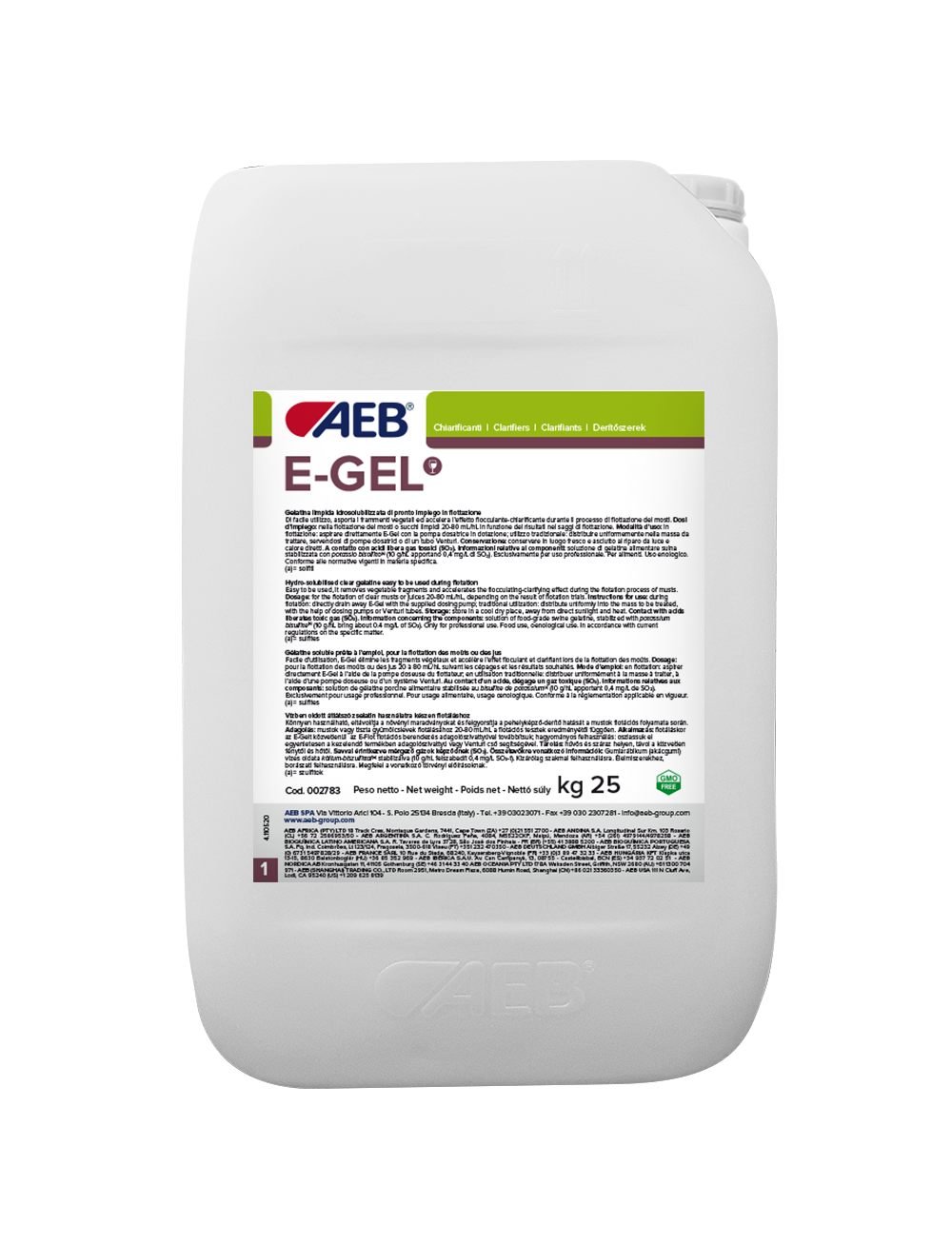 composition
Swine food gelatine, potassium bisulphite.
packages
25 kg net drums. 1100 kg net BIG-container.
Do you want to be always informed of all the news, initiatives and events of the Group? Subscribe now to our newsletter!