LYSOCID W
Antibacterial aid for musts and wines based on Lysozyme
Lysozyme, which is described as an enzyme that is isolated from the whites of eggs, has the ability to lyse, or cause dissolution of, the cell walls of gram-positive bacteria such as Oenococcus, Pediococcus and Lactobacillus. In stuck fermentations, the immediate addition of Lysocid W prevents an increase in the volatile acidity caused by the action of bacteria towards sugars.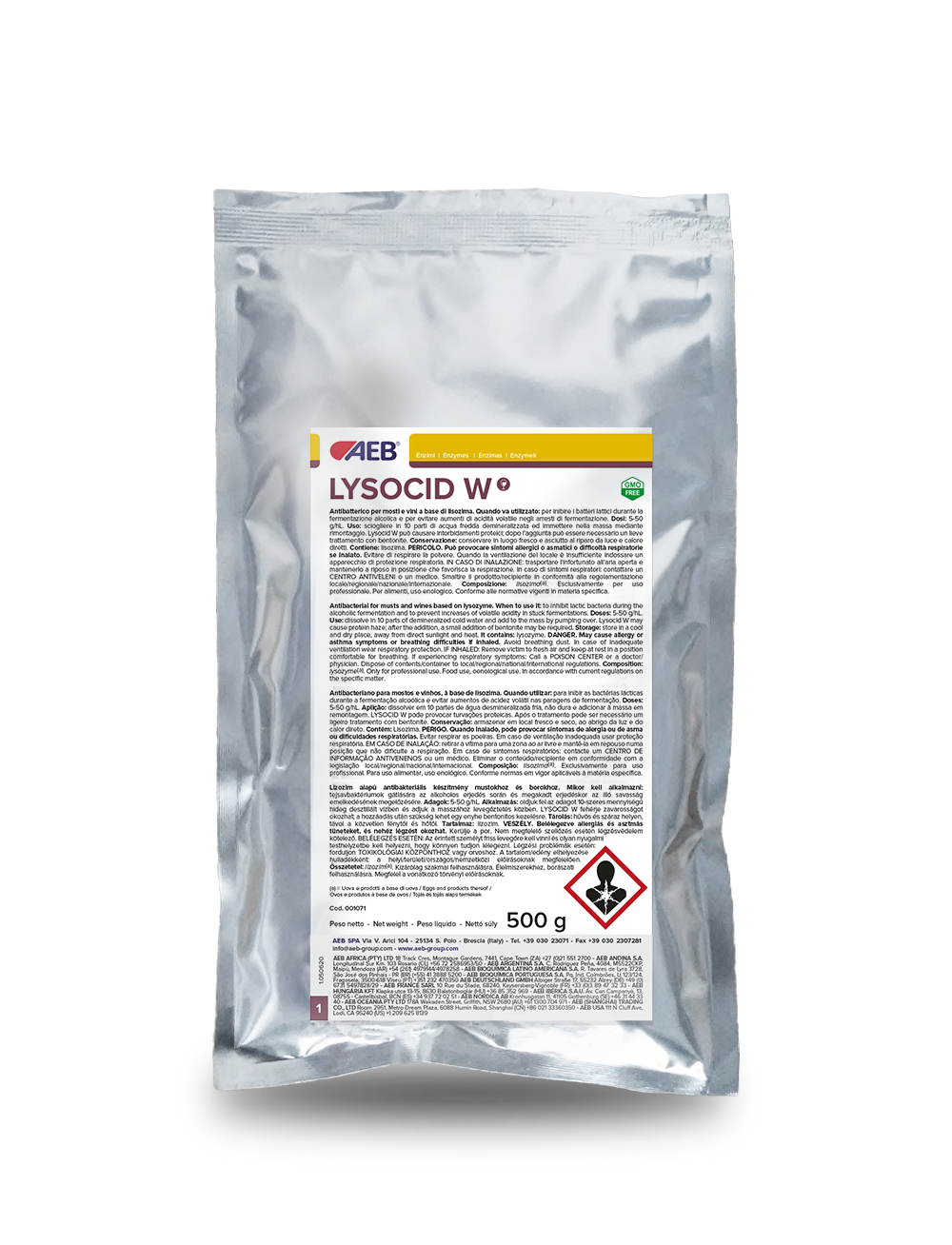 composition
Lysozyme hydrochloride.
packaging
1 kg net packs.
Do you want to be always informed of all the news, initiatives and events of the Group? Subscribe now to our newsletter!