CATALASI AF Plus
Clarifier and stabilizer for white wines
Catalasi AF Plus is a clarifier composed by agents acting sinergistically in order to carry out, with just one treatment, clarification, oxidizing stabilization and harmonization of white wines. This complex clarifier improves the organoleptic outline of wines thanks to the particular balance among the different components and facilitates the softening of wines without impoverishing their structure.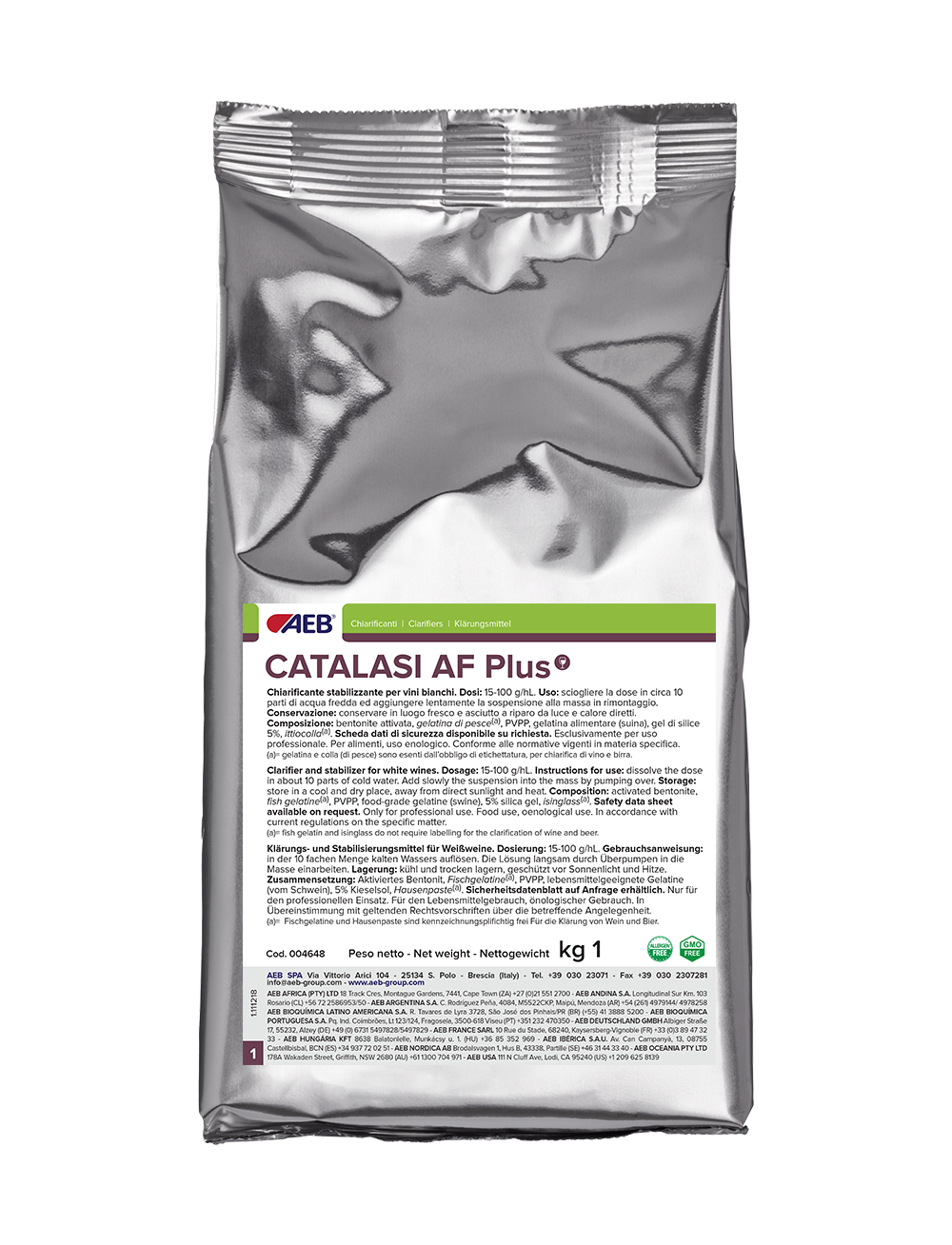 composition
Bentonite, isinglass, food gelatine (fish and animal), PVPP, silica gel.
packaging
1 kg net packs in 15 kg cartons. 20 kg net bags.
Do you want to be always informed of all the news, initiatives and events of the Group? Subscribe now to our newsletter!