REMOXAN
Chlorine-free hygienizing additive
Remoxan is a liquid chlorine-free hygienizing additive that generates active oxygen, to be used at room temperature in the enological industries. It is used in combination with Remox for cleaning and microbiologically decontaminate all equipment.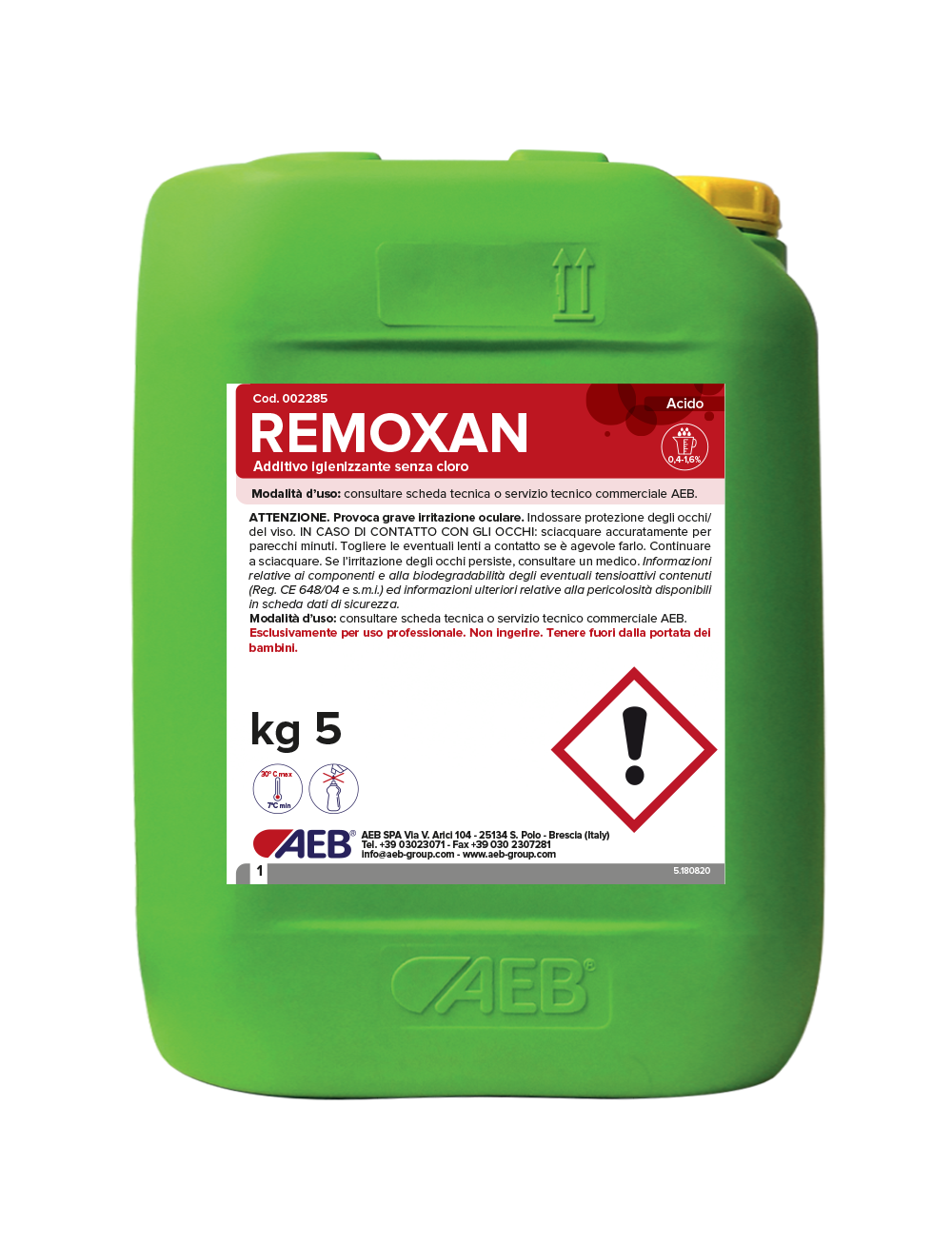 applications
For cleaning and decolorizing storage and fermentation tanks in wood, cement, stainless steel, fibreglass or lined with epoxy resins. For cleaning, decolorizing and deo-dorizing filters, pipes, dosing units, filling machines as well as other bottling equipment and pasteurizers.
packages
5 kg net drums. 25 kg net drums.
Do you want to be always informed of all the news, initiatives and events of the Group? Subscribe now to our newsletter!