REMOVIL Liquid
Alkaline detergent with high causticity
Removil Liquid is a high alkalinity descaling detergent capable of dissolving and totally removing all organic dregs irrespective of their consistency.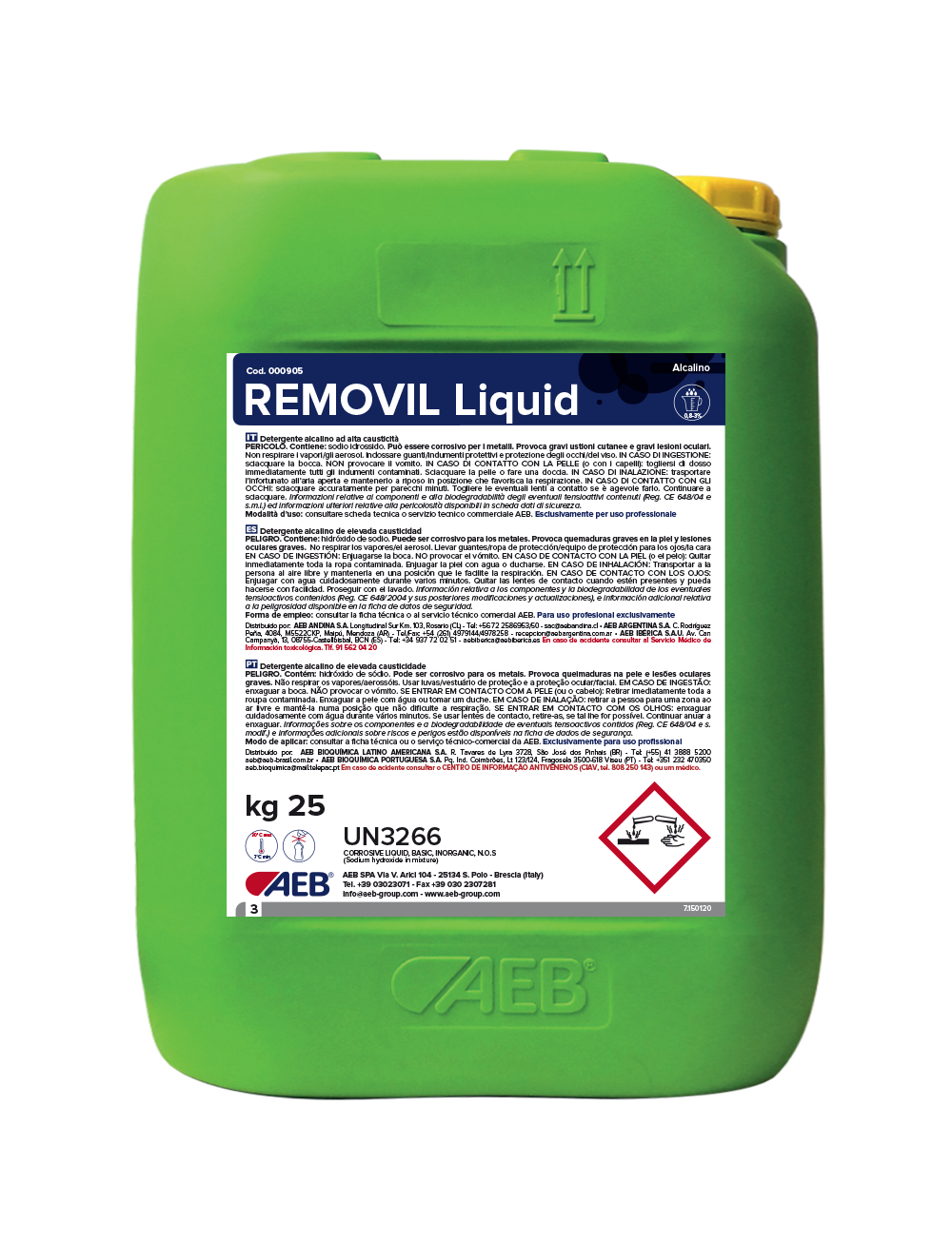 applications
Wine industry, meat industry, dairy and cheese industry, beer industry, preserving industry, cooldrinks and fruit juices industry, distilling industry, agriculture, CIP plants.
packages
15 kg net drums. 25 kg net drums. 300 kg net drums. 1450 kg net IBC.
Do you want to be always informed of all the news, initiatives and events of the Group? Subscribe now to our newsletter!