LUBISAN Super Vet
Lubricant with a synthetic basis for conveyor belts
Lubisan Super Vet is a very high performance, synthetic, liquid lubricant for the lubrication of conveyor belts of containers for liquid products in the food, cosmetic and pharmaceutical sectors.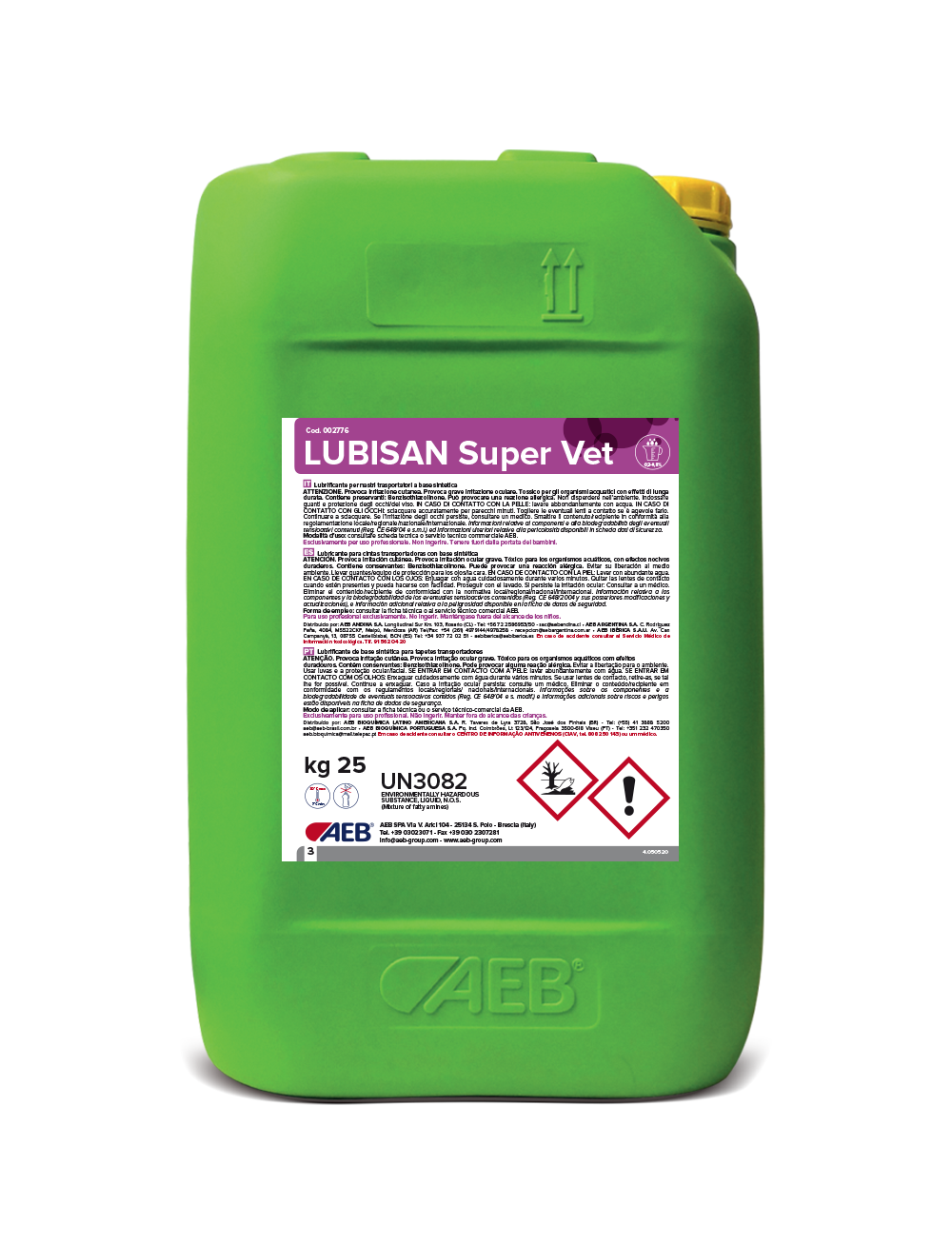 applications
For the lubrication of steel belts.
packages
25 kg net drums. 200 kg net drums. 500 kg net IBC. 1000 kg net IBC.
Do you want to be always informed of all the news, initiatives and events of the Group? Subscribe now to our newsletter!