PROPORTIONAL LINE DOSING UNIT
Dosaprop ensures adjuvant liquid in proportion to be added proportionally to the flow in line and ensures perfect homogenisation. Its operation is based on a sensor that detects the amount of liquid flowing within the tube by sending the pulse to the dosing system for the addition.
Proportional addition of liquid adjuvants
Precision and perfect dosing uniformity
Ease-of-use thanks to handy touchscreen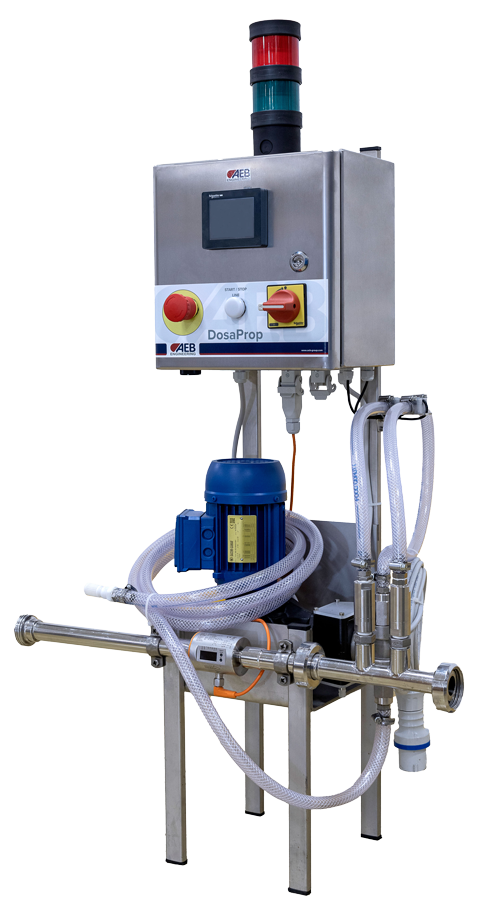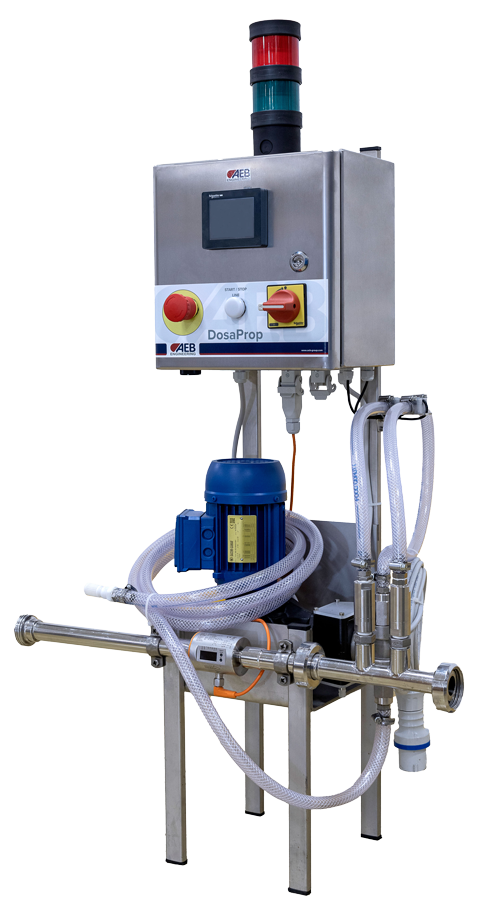 The Dosaprop range comes in two models:
Dosaprop, also available in a version with two pumps, which allows two different products to be dosed proportionally in line. This device is available for systems with hourly flow rates from 6 to 60 hL/hour (use in wine), 5.5 Hp.
Dosaprop Hi-Flow, which achieves flow rates of 100 to 1200 hL/hr (use in wine/must/crushed grapes).
The dosage of adjuvants can be dispensed from a maximum of 3 pumps and can be configured from 1 to 730 L/hour.
Calibrated non-return valves
Dosaprop Hi-Flow detector
Stainless steel piston dosing pump
Optional dosing control kit: Adjuvant litre counter
Optional dosing control kit: visual indicator
Do you want to be always informed of all the news, initiatives and events of the Group? Subscribe now to our newsletter!