Dosaprop
On line proportional doser
Dosaprop facilitates the on-line addition of liquid agents, proportional to the flow of the liquid, and ensures their perfect homogenization. Its working is based on a sensor which registers the quantity of liquid flowing inside the pipe, and which sends to the dosing system the impulse for the addition.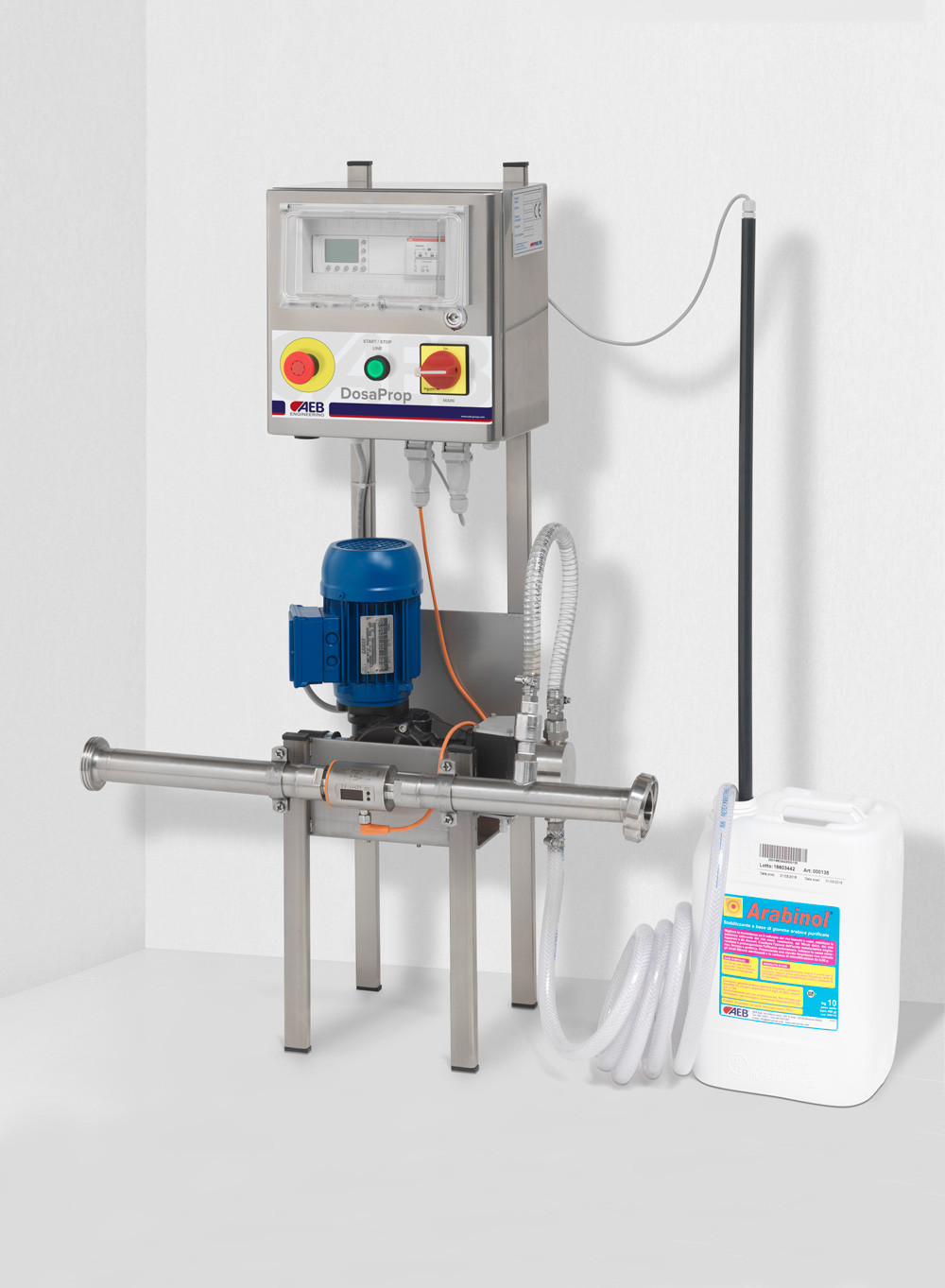 typology
• Dosaprop P 15 LOW • Dosaprop P 15 MED • Dosaprop P 55 LOW • Dosaprop P 55 MED
Do you want to be always informed of all the news, initiatives and events of the Group? Subscribe now to our newsletter!