POLYGEL BH
Selective stabilizer and stabiliser from the brewhouse
Polygel BH is a wort stabilizer which acts both on average molecular weight proteins and simple polyphenols. Also acts as a combined stabilizer to improve chill haze. Preserves beer color, aroma and taste.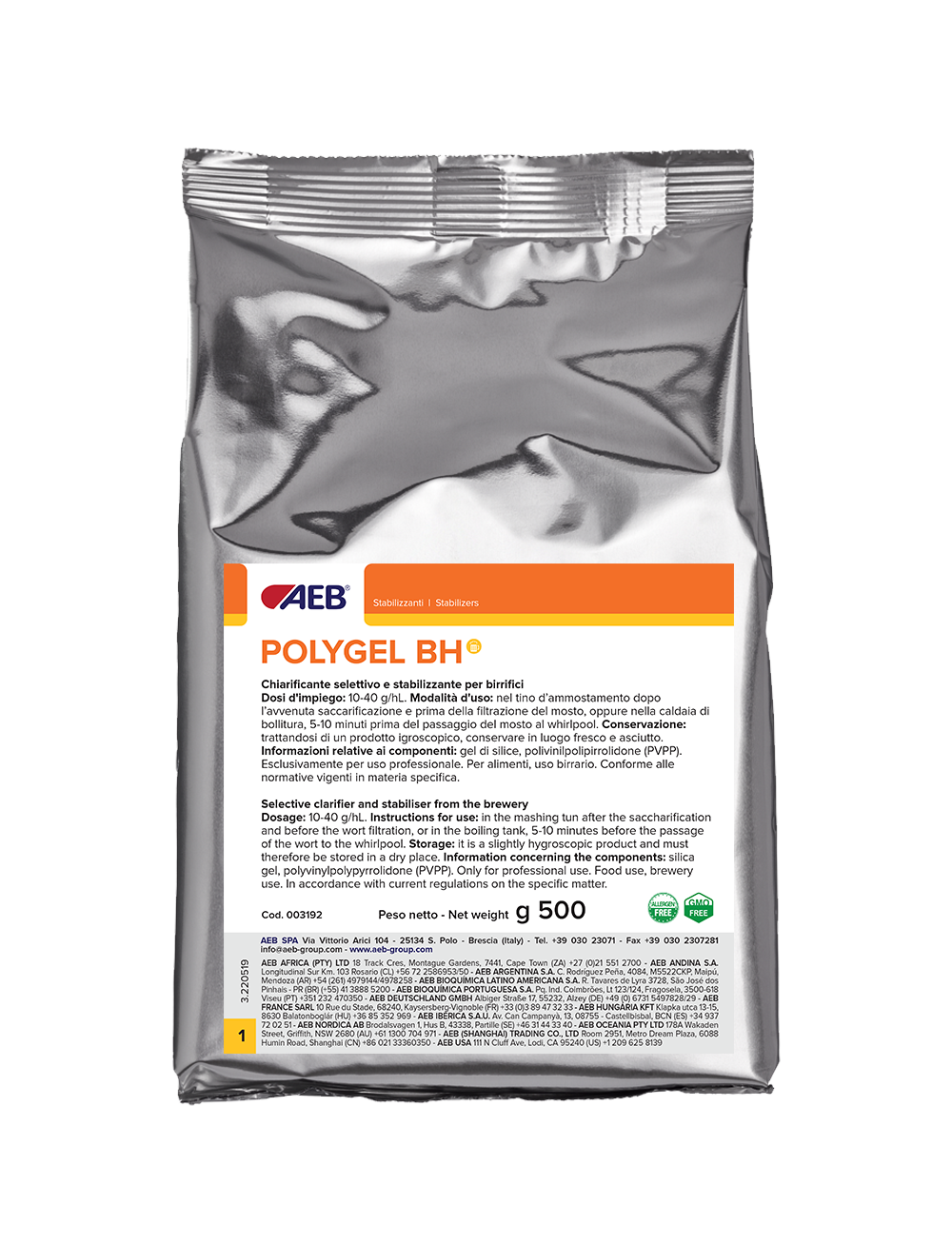 composition
Silica gel, polyvinylpolypyrrolidone (PVPP).
packages
500 g net packs in cartons containing 5 kg. 15 kg net bags.
Do you want to be always informed of all the news, initiatives and events of the Group? Subscribe now to our newsletter!