MICROCEL® AF
Active adsorbing clarifier for musts and wines
Microcel AF is a clarifier made up by pure PVPP, bentonite and activated celluloses with a high adsorbing power. Thanks to the activity of PVPP, Microcel AF adsorbs catechins, preserving the product from oxydation risks and thus eliminating those yellow or orange hues which are scarcely appreciated in white and rose wines.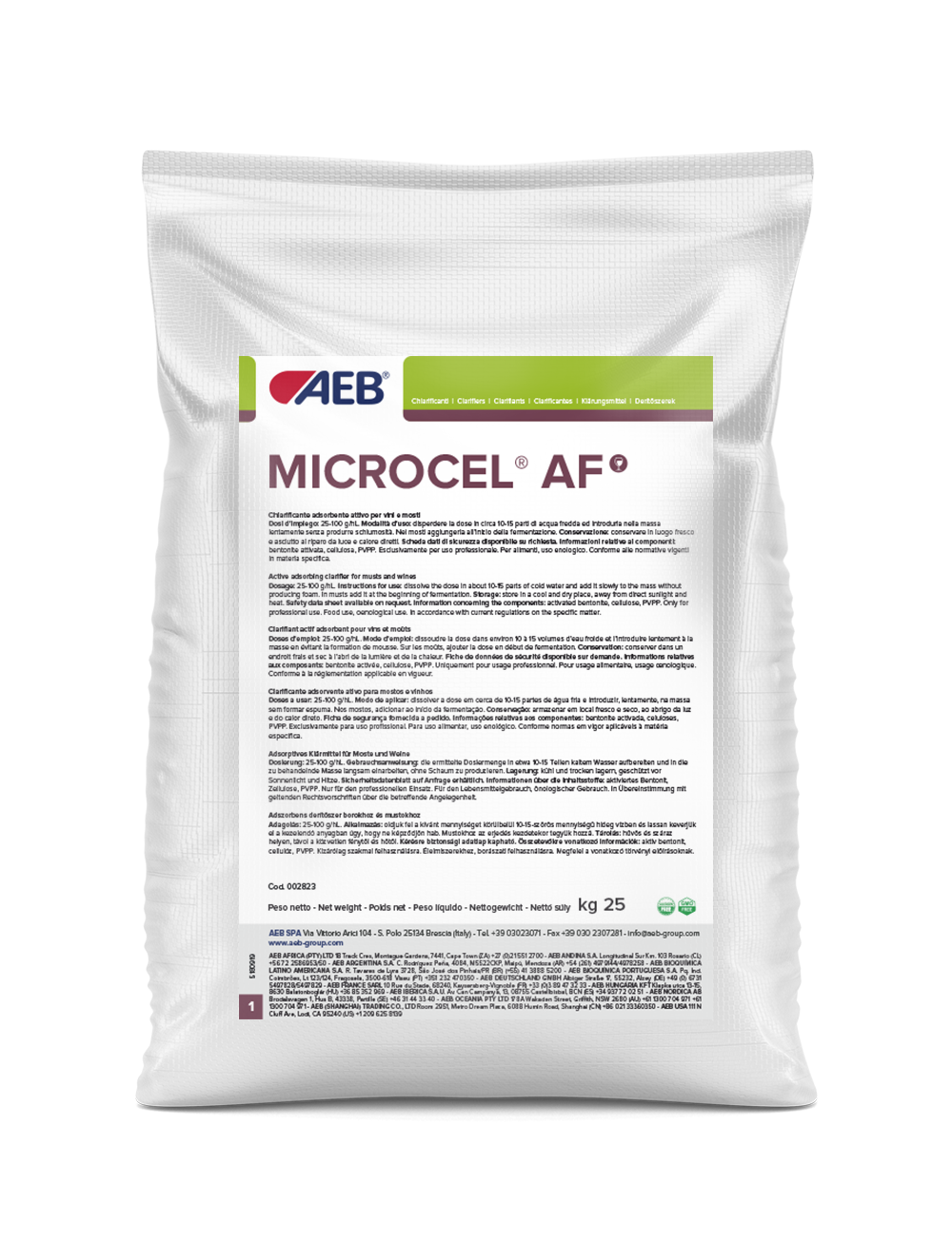 composition
Activated bentonite, cellulose, PVPP.
packages
1 kg net packs in cartons containing 15 kg. 10 kg net bags. 25 kg net bags.
Do you want to be always informed of all the news, initiatives and events of the Group? Subscribe now to our newsletter!