MEMBRAN UF
Medium alkalinity detergent for the washing of membranes
Membran UF is a medium alkalinity and high sequestering liquid detergent, to be used for the cleaning of UF and MF Membranes present in all sectors of food industries, beverage bottling and pharmaceutical sector.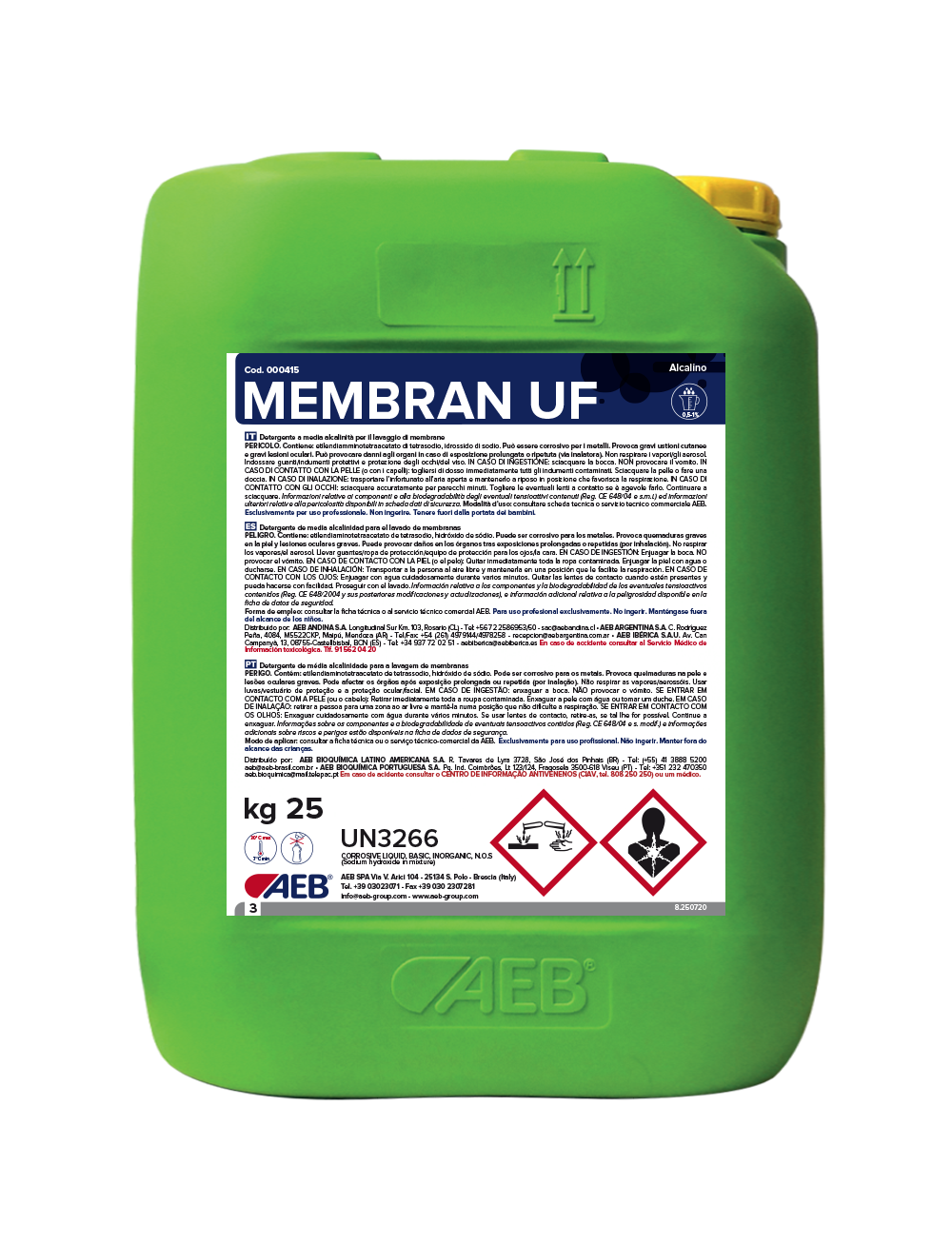 applications
For the alkaline cleaning of UF and MF Membranes and tangential filtration equipments.
packages
30 kg plastic drums. 1200kg flowbins.
Do you want to be always informed of all the news, initiatives and events of the Group? Subscribe now to our newsletter!