REMOVIL Special
Powder alkaline detergent with very high causticity
Removil Special is a powder alkaline formulation with very high causticity and high sequestering ability, suitable for the cleaning of strong dirt in all sectors of the food industry and beverage bottling. Removil Special is able to easily remove strong tartrate residues in the oenological industry and can be used for the washing of bottles and kegs in the sector of beverages in general. The presence of controllers of the water hardness enables to work also with average hard waters, preventing the deposit of limestone. Removil Special can also be applied in sectors where the presence of strong contaminations requires a particular washing ability, such as for the treatment of industrial fryers and kettles and in the dairy industry.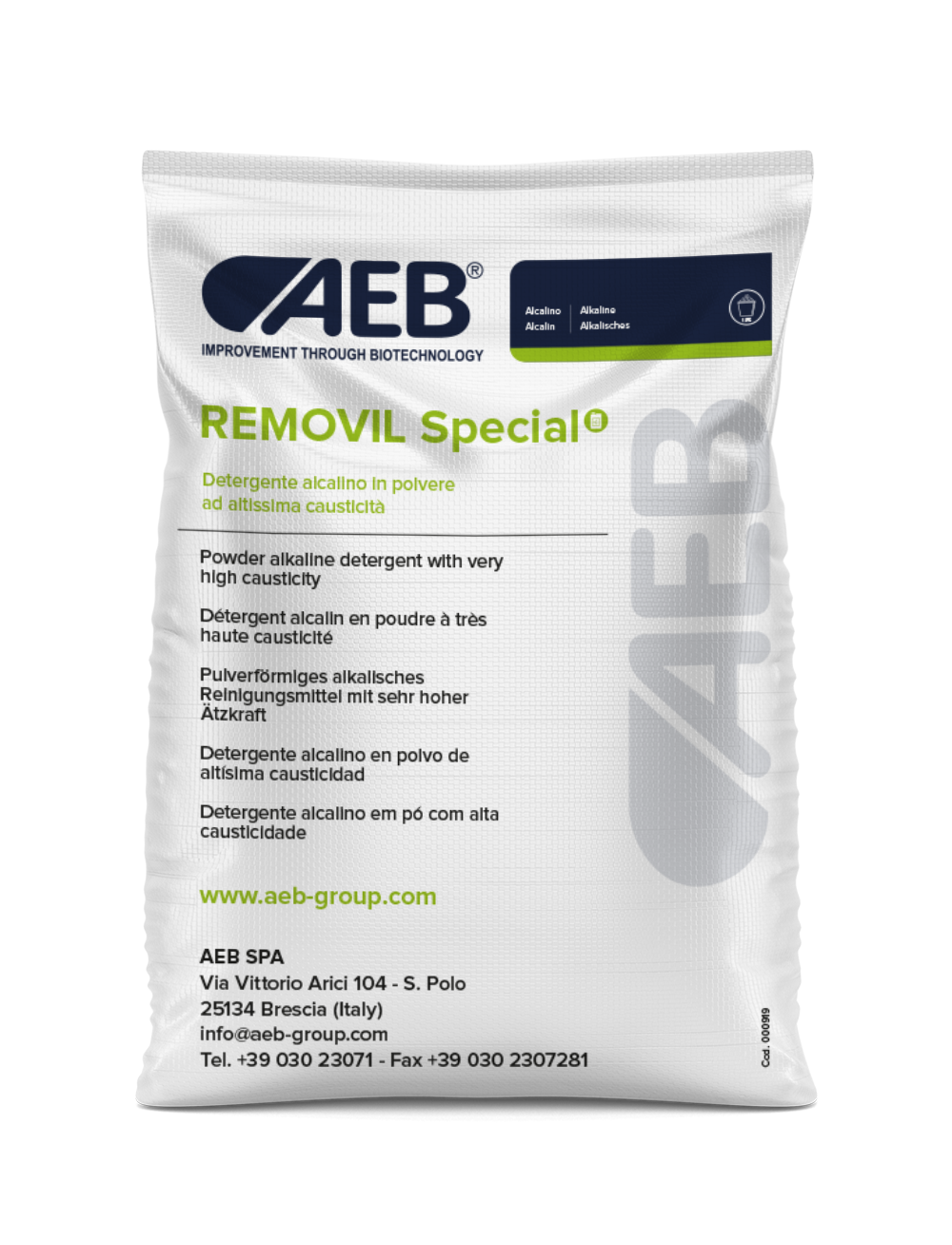 applications
For the alkaline detergency of closed circuits, tanks and pipes, CIP plants, heat exchangers (pasteurizers, skimmers, evaporators). For the alkaline washing of vats and wine tanks. For the washing of bottles and kegs.
packaging
25 kg net bags.
Do you want to be always informed of all the news, initiatives and events of the Group? Subscribe now to our newsletter!