CELOFOAM SF
Acid foam detergent with a high descaling capacity
Celofoam SF is an acid foam detergent with a high descaling capacity, recommended for the periodic washing of surfaces in the food industry and in the livestock sector. Its formulation makes it effective also against organic contamination. Celofoam SF is particularly suitable for the removal of inorganic residues (limestone, milk stone), for the treatment of extremely contaminated surfaces working under heat (cooking vessels). Its excellent clinging power and quick rinsing make it easy to use. Celofoam SF can be applied with a wide range of distribution equipment (Easyfoam P, Combifoam, Foamlance, Centralized Systems, ...etc.).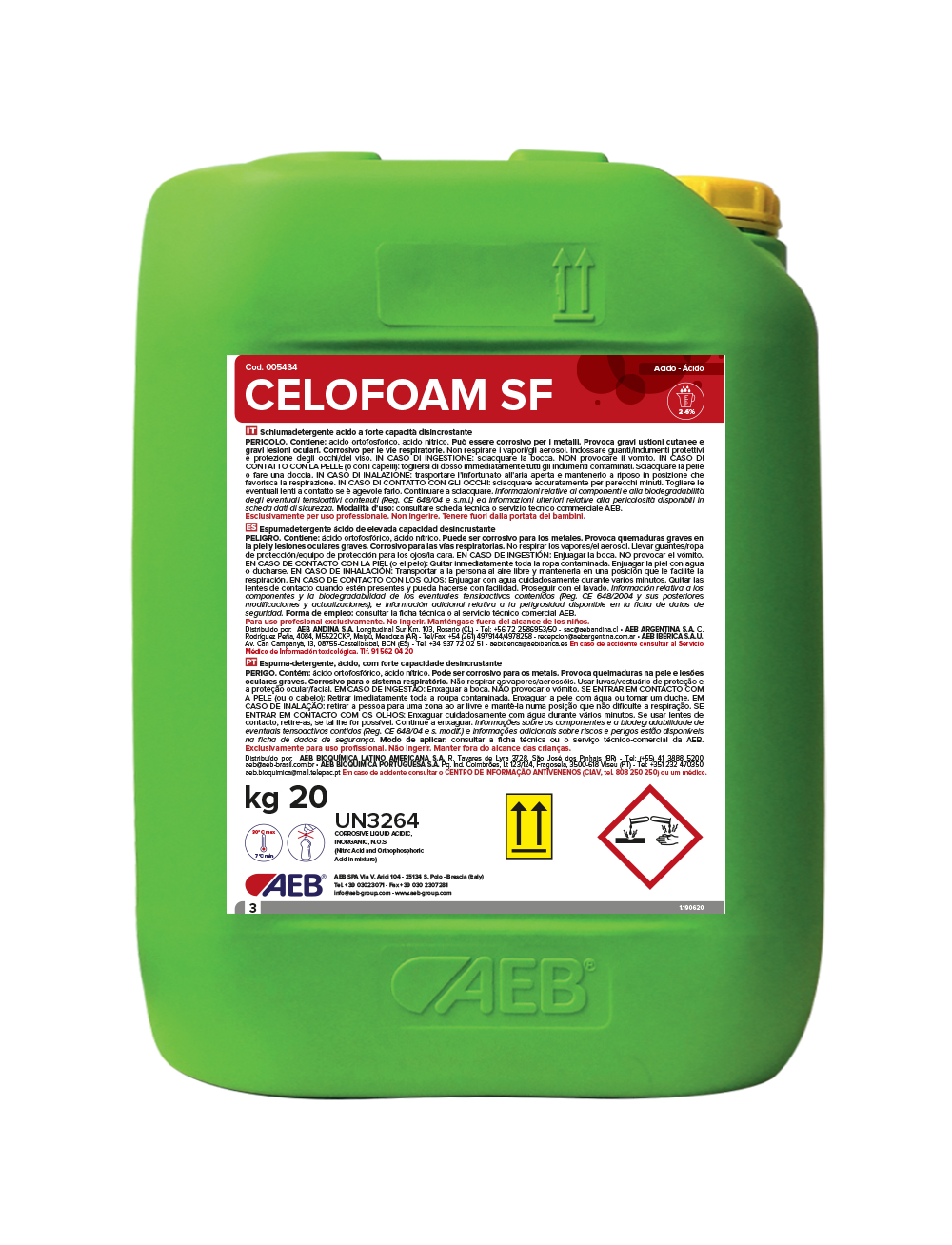 applications
Celofoam SF is used for the acid cleaning of surfaces, external part of equipment, storage tanks and lines, worktops and conveyor belts.
packaging
20 kg net drums.
1100 kg net IBC container.
Do you want to be always informed of all the news, initiatives and events of the Group? Subscribe now to our newsletter!