Here is the newsletter of AEB!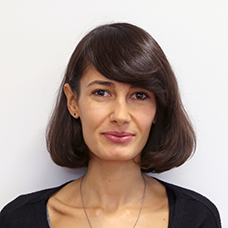 Dear colleagues,

During the last company convention held in Foligno, many of you have expressed the desire to create a newsletter to share successes, stories, best practices and company news. With the aim of improving internal communication.

With this first issue, we are starting We, AEB, our new digital magazine on a quarterly basis, which in turn will face several topics, from success stories to ongoing and future projects. Each edition will be the opportunity to find ideas and read news to share with the whole group.

In the newsletter there will always be a space dedicated to new employees, a section with upcoming exhibitions, scheduled events and latest certifications obtained.

We, AEB is a very important tool that can be useful to all of us. It is therefore with pleasure that I would like to invite you to give me your feedback. Let me know what you think, or if you have any suggestions. And of course every new idea on the issues that we will face in the coming issues is welcome.
You can email me at: vcorti@aeb-group.com

I take the opportunity to wish happy holidays to everybody!

Best regards and good work,


Valentina Corti
Marketing Manager
Do you want to be always informed of all the news, initiatives and events of the Group? Subscribe now to our newsletter!