ENDOZYM® Active
Pectolitic enzyme for must clarification
The utilization of Endozym Active during must clarification, enables to shorten settling times, to increase yields in must or in free run juice and to obtain more compact deposits. The combination of the pectinlyasic and polygalacturonasic activities contained in Endozym Active is moreover indicated for the treatment of wines difficult to clarify.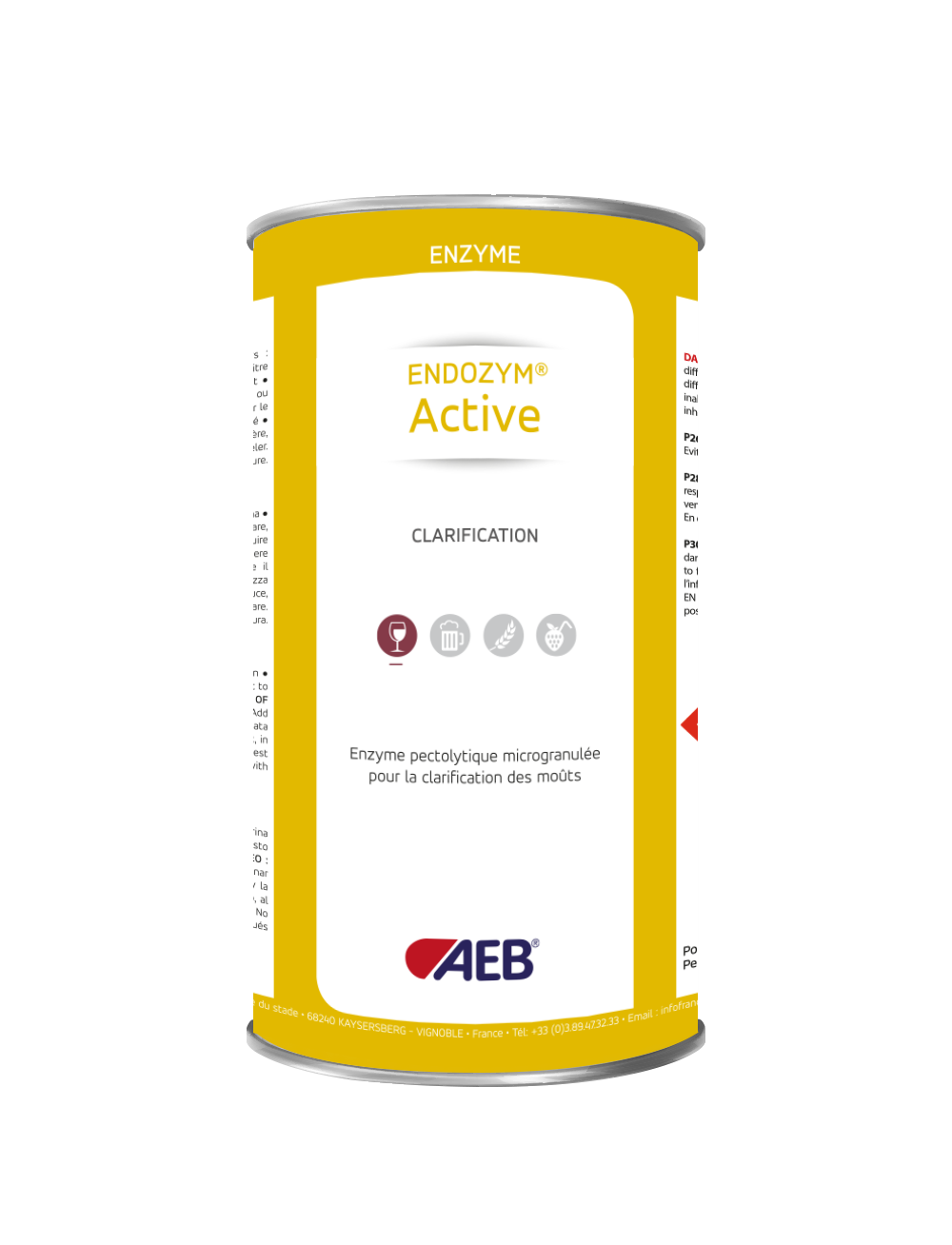 composition
Pectinlyase (PL); Polygalacturonase (PG); Pectinesterase (PE); Cellulase (CMC).
packaging
500 g net cans.
Do you want to be always informed of all the news, initiatives and events of the Group? Subscribe now to our newsletter!