Oenology: success stories of Argentine and Portugal
Know-how, efficiency and flexibility. These are the keystones of the great success achieved by Portugal and Argentine over the years: they have been able to transform AEB in a real reference point for biotechnology and oenological equipment markets.

Just think that in Argentine, during the first months of 2016, a cellar on three has been using AEB products (318 cellars of 860 total). And Portugal has surged to almost 300 customers in the first five months of the year. But, what do we owe this result? We spoke about it with Moises Perez, AEB Director for South America; Jeronimo Chaud, Country Manager of AEB Argentina and Ari De Mari, Country Manager of AEB Portuguesa.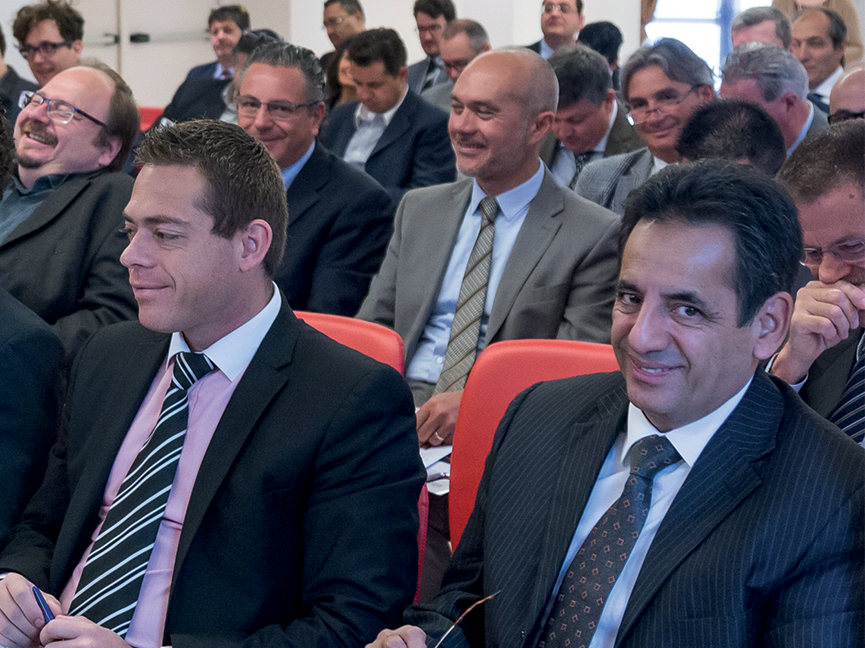 Jeronimo Chaud, Country Manager of AEB Argentina, and Moises Perez, AEB Director for South America.


Ari De Mari, Country Manager of AEB Portuguesa.

The first factor is the knowledge of customers, their needs and projects. These are aspects in which the two associated companies have responded with great flexibility, both in the offer of products and in technical support, always on time and efficient. "In addition there is the teamwork between business staff and suppliers, in order to better respond to any need" says Ari De Mari. "This allows being flexible also in the commercial strategy, which varies depending on the type of customer", adds Jeronimo.

The second key aspect is the deep knowledge and analysis of competitors: it is essential to flush out their weaknesses, in order to identify our competitive advantages, that is, what differentiates us and allows us to offer something new. Just think about the introduction of gum arabic in Argentine since 1999.

The sales network, besides perfectly knowing the competitive environment, is distinguished by the ability to offer not only a commercial support, but also a technical one. And it is precisely this aspect that Argentine and Portugal have focused about. Very short response times, specific and professional skills complete the picture. For example, AEB Argentina has made available to customers a person exclusively dedicated to the sale and support of equipment.

The active participation in scientific conferences is very important to always be updated about the latest news. And of course - as Moises says – we cannot miss technical meetings and travels with customers to increase the loyalty and credibility of the company.

Among the small but effective innovations, there is also the introduction of the formula "loan for use" for equipment, upon purchase of AEB products. That's how AEB Argentina succeeded in proposing almost 30 machines, that from time to time are made available to customers.

In short, a success born and grown over the years, thanks to an enterprising and experienced sales network, able to always invent something new, to maintain the confidence that our customers around the world have always granted us.
您是否希望及时了解集团的所有新闻,动态和事件?现在订阅我们的企业资讯吧!