LENTICULAR MODULES FOR DEPTH FILTRATION
DANMIL DISC lenticular modules offer a compact and hermetically closed solution for filtration, using filtration technology with filter sheets.
DANMIL DISC can be used for a wide range of applications, from the filtration of wine, beer and fruit juices, as well as pharmaceutical liquids, gelatines, cosmetics and water.
THE DANMIL DISC LENTICULAR MODULES RANGE
1. MODULES FOR STERILIZING FILTRATION

PRODUCTS

DANMIL DISC
103 / 113
133

TYPE OF FILTRATION

Sterilizing action with reduction of microorganisms

2. MODULES FOR REDUCTION OF MICROORGANISMS AND MICROFILTRATION

PRODUCTS

DANMIL DISC
43 / 53 / 73

TYPE OF FILTRATION

Filtration with reduction of microorganisms and microfiltration

3. MODULES FOR COARSENING AND BRIGHTENING FILTRATION

PRODUCTS

DANMIL DISC
03 / 09 / 15 / 23 / 33

TYPE OF FILTRATION

Coarsening and brightening filtration
ADVANTAGES OF DANMIL DISC
DANMIL DISC modules are produced with high rigidity and lateral resistance. The special design of polypropylene discs and sealing rings ensure: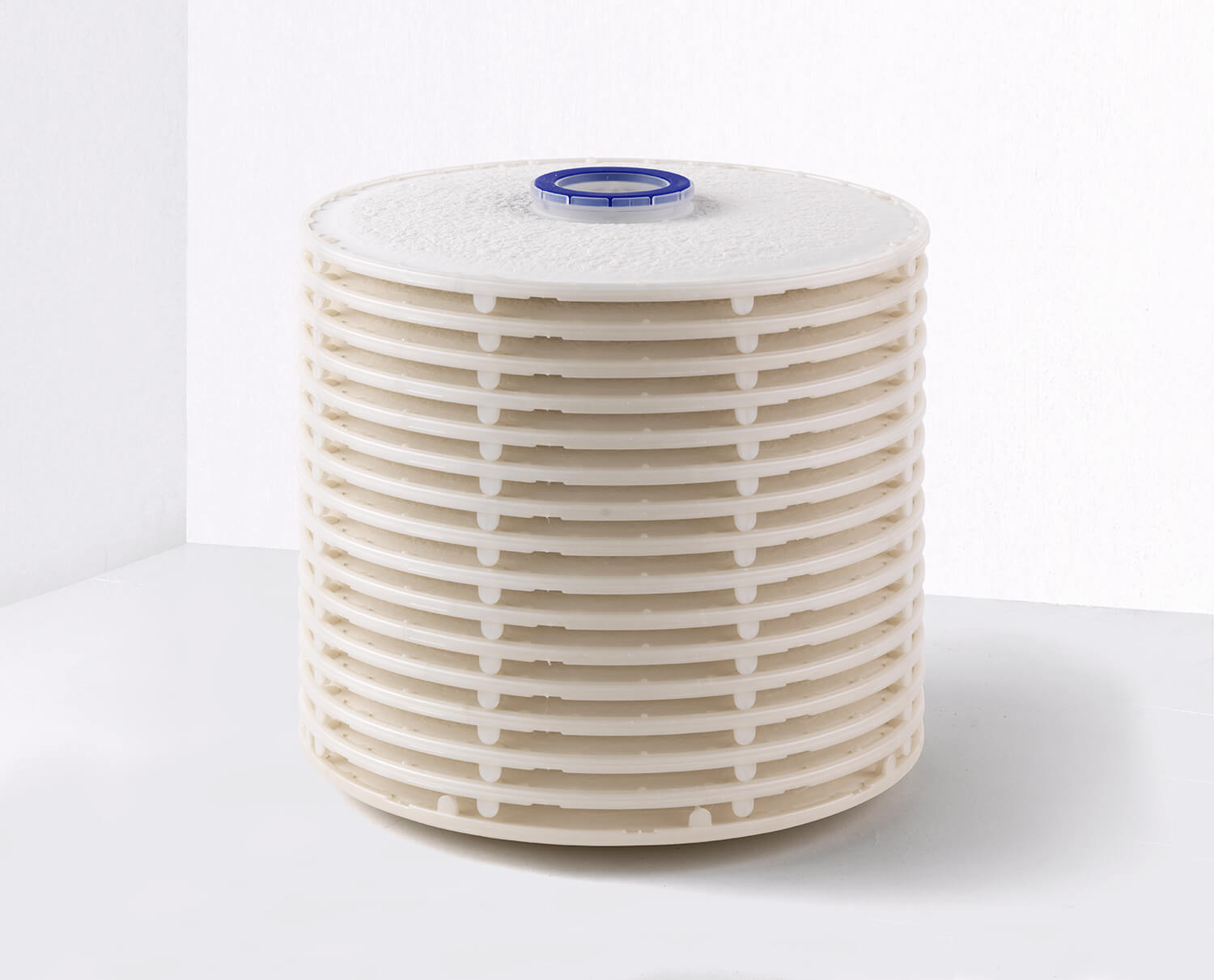 01

uniformity in the passage of the liquid

02

reduction of pressure drops in the module

03

longer life of the filter

04

reduction of filtration cycles

05

higher homogeneity in the quality of the filtered product

06

easy adaptability to all lenticular containers on the market, thanks to flat seals and terminal connections with double O-ring
FAQ
WHAT TYPES OF DANMIL DISC ARE THERE?

HOW ARE DANMIL LENTICULAR MODULES MADE?

WHAT ARE THE BEST OPERATING CONDITIONS FOR DANMIL DISC?

CAN LENTICULAR MODULES BE REGENERATED AND STERILIZED?

HOW ARE DANMIL DISC ASSEMBLED?

HOW SHOULD LENTICULAR MODULES BE STORED?