LET YOUR QUALITY SHINE WITH THE CRISTAL LINE FOR SPARKLING WINES
Our know-how and experience gained over the years in the sparkling wine sector in France, and in countries where this technology was expanding, have allowed us to develop a dedicated proposal signed Oenolia: the Cristal line, along with other products, is the result of advanced research in a complex sector, where nuances are the key to the success of the wine in the market.
The accuracy in the selection of biotechnologies and adjuvants embraces the refermentation process, be it Champenoise or Charmat where a careful selection of yeasts, nutrients, fermentation activators, clarifiers and tannins, guarantees the achievement of the desired goal. In addition, our specialized support guarantees the customer the right approach to sparkling wine technology and its peculiarities.
FERMENTATION AND REFERMENTATION WITH CIVC CERTIFIED YEAST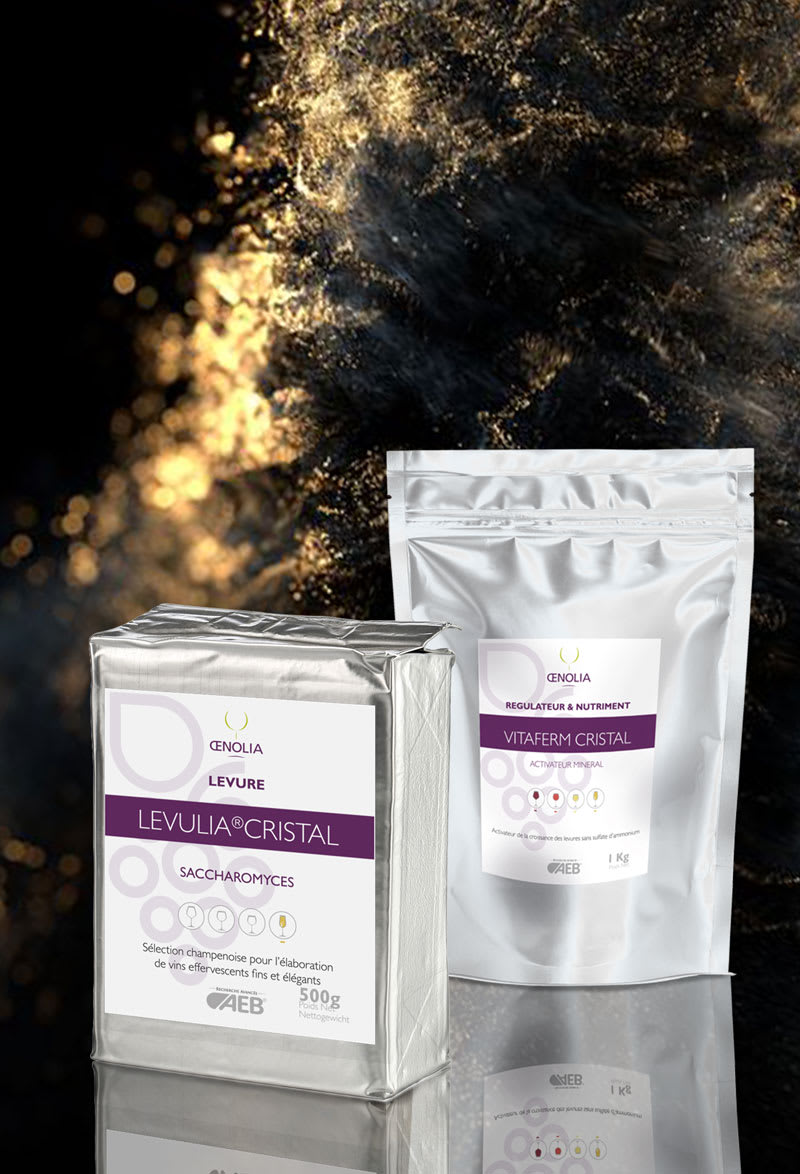 Authorized and certified by the CIVC (Comité Interprofessionnel du vin de Champagne) for the production of sparkling wine, Levulia Cristal is the Active Dry Yeast specific for the production of elegant sparkling wines. It is ideal for the first and secondary fermentation: in the first case it ensures a fermentation in line with the basic sparkling wines, with a very low production of volatile acidity. In refermentation, thanks to a good resistance to alcohol, it guarantees the perfect production of CO2.
Levulia Cristal is also suitable for refermentations of wines where in difficult conditions, it is necessary to restart an alcoholic fermentation.
In this range of yeasts there are also Levulia Probios, an organic strain suitable for the processing of sparkling wines, and Levulia Agglo, with an agglomerating property, capable of reducing riddling times.
For a quick start of fermentation, we suggest Vitaferm Cristal: specific for sparkling wines, it guarantees a good cell vitality limiting the production of ethanal and volatile acidity. Thanks to its composition, it allows to obtain a perfect sediment inside the bottle, which is fundamental during riddling.
SPECIFIC ADJUVANTS FOR CLARIFICATION AND REFINEMENT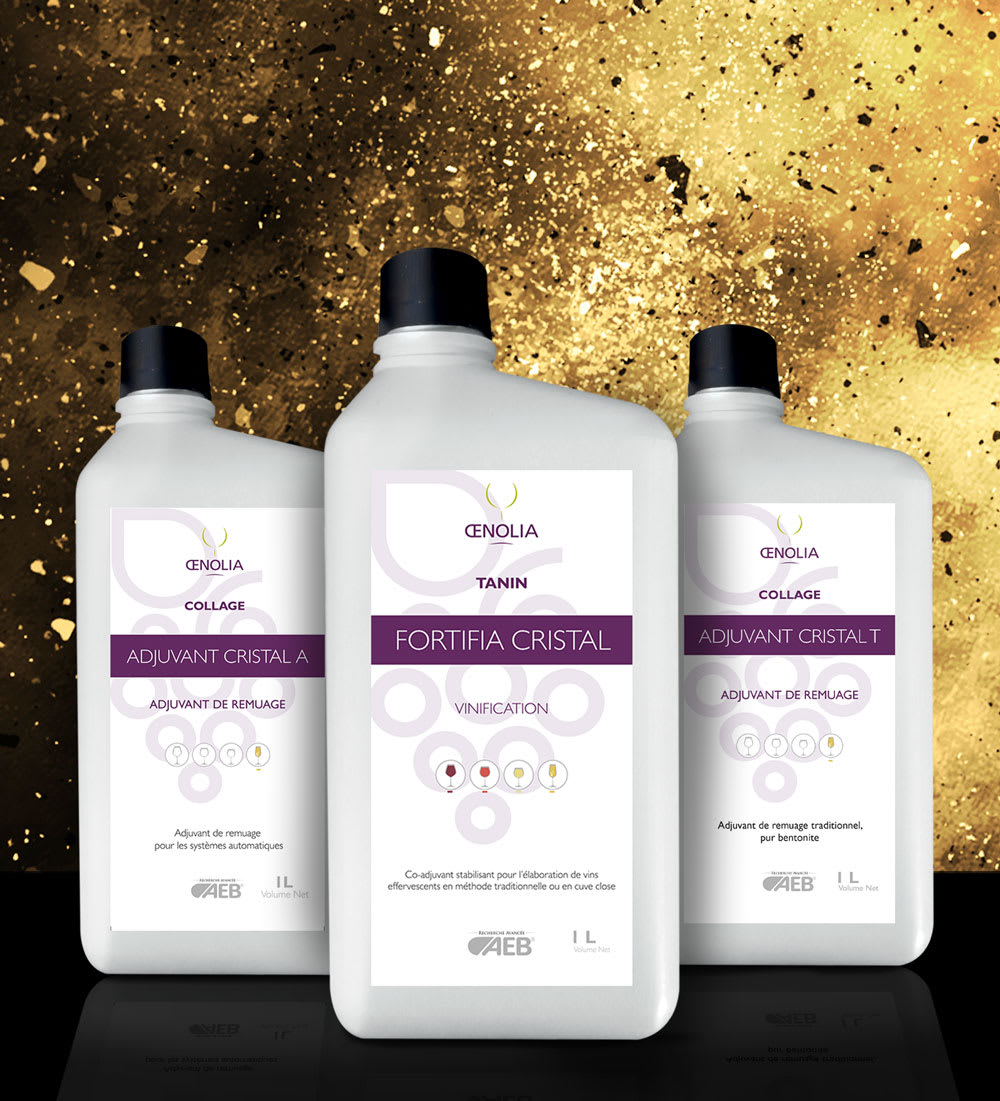 In order to facilitate sedimentation and to reduce clarification times, the winemaker can choose between Adjuvant Cristal A, ideal for automatic riddling, and Adjuvant Cristal T, which can be used both for manual and mechanized riddling. Both allow to obtain a perfectly clear wine without any impact on the organoleptic qualities.
The range is completed by Fortifia Cristal, a selection of oak and chestnut tannins capable of stabilizing the redox potential during the prise de mousse and facilitating the riddling by increasing the consistency of the deposit. This product is also used in tanks to enhance the structure of the wine preventing the onset of reduced notes, or during the refinement on lees in order to protect the redox capacity.