FERMOTAN CB
Mix of proanthocyanidinic tannins
Fermotan CB is a mix of proanthocyanidinic tannins obtained from grape skin, grape seed and quebracho. It helps to stabilize anthocyanins and consequently fix the colour in varieties with an anthocyanin profile similar to that of Cabernet. It is recommended for use in the earliest stages of vinification.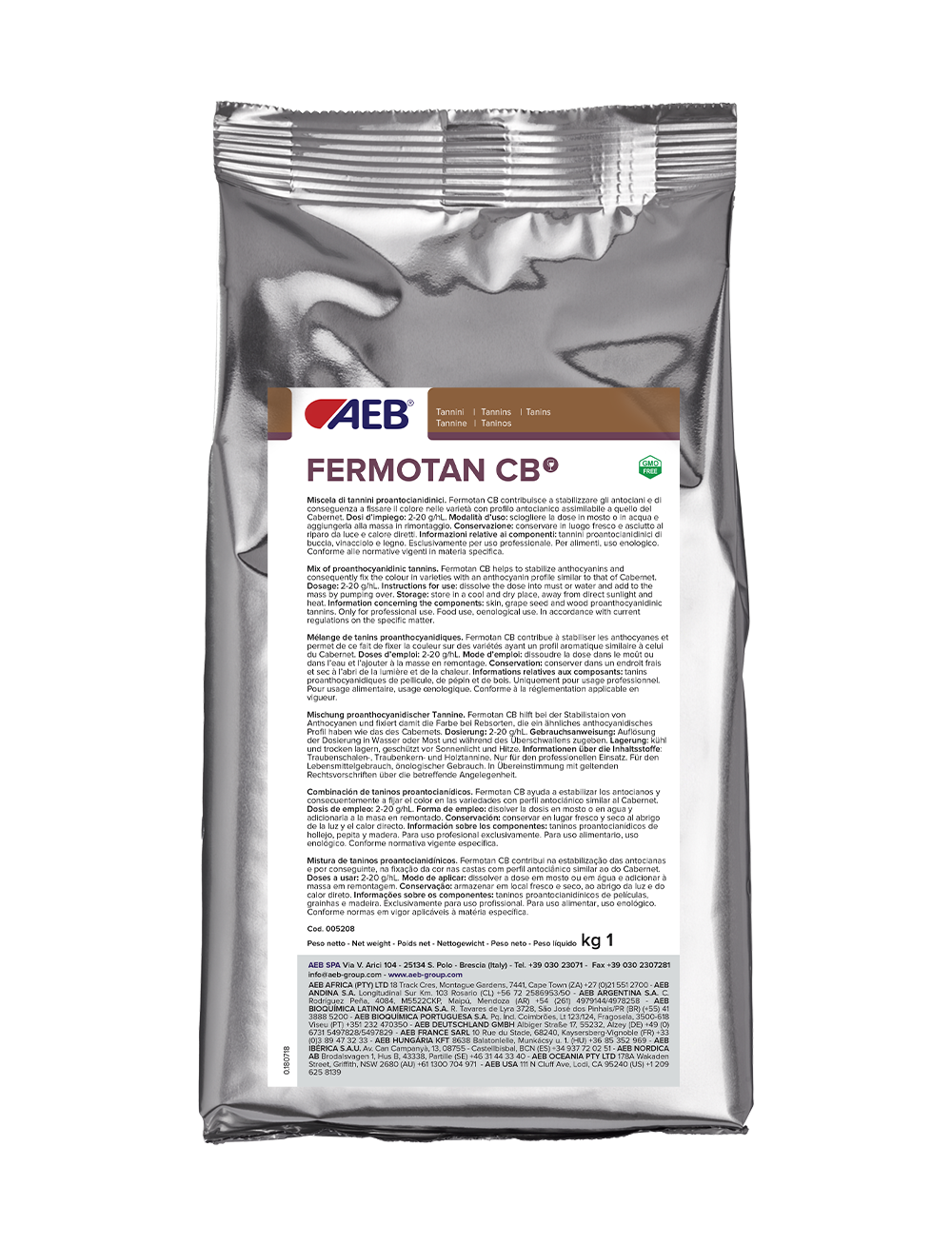 composition
Skin, grape seed and wood proanthocyanidinic tannins.
packages
1 kg net packs in cartons containing 15 kg. 5 kg net bags.
Do you want to be always informed of all the news, initiatives and events of the Group? Subscribe now to our newsletter!