FILTER SHEETS FOR COLOR AND FLAVOR CORRECTION Powdered activated carbon is widely used in the food and beverage industry for absorption applications, but it has significant drawbacks relating to the handling of bulk carbon powder, cleaning of the process equipment, as well as time and costs associated with carbon removal from the process.
DANMIL CARBON filter sheets alleviates these concerns by incorporating activated carbon within a matrix of cellulosic fibers.
WHICH ARE THE ADVANTAGES OF DANMIL CARBON?
01

Adsorption efficiency is greaterthan an equivalent amount of bulk powdered activated carbon

02

Reduction of the overall process time and increase of product yield

03

Better color removal: an internal comparative study using the same carbon grade showed up to 150% better color removal efficiency when compared to bulk PAC (Powdered Activated Carbon)

04

Absence of carbon dust and ease of use thanks to the Carbon-impregnated media

05

Good permeability with excellent filtrate quality

06

High economic e­fficiency due to a long service life
COMPONENTS AND APPLICATIONS
DANMIL CARBON are available in the format of 400 mm x 400 mm and they are made of cellulose, powdered activated carbon, diatomaceous earth (DE, Kieselguhr). They have many applications:
01

De-chlorination of water

02

Correction of color, flavor and odors in distilled spirits

03

Decolorization of sweetener and sugar syrups

04

Color correction in juice and beer applications

05

Gelatin decolorization and deodorization
DO YOU NEED HELP ASSEMBLING THE FILTER SHEETS?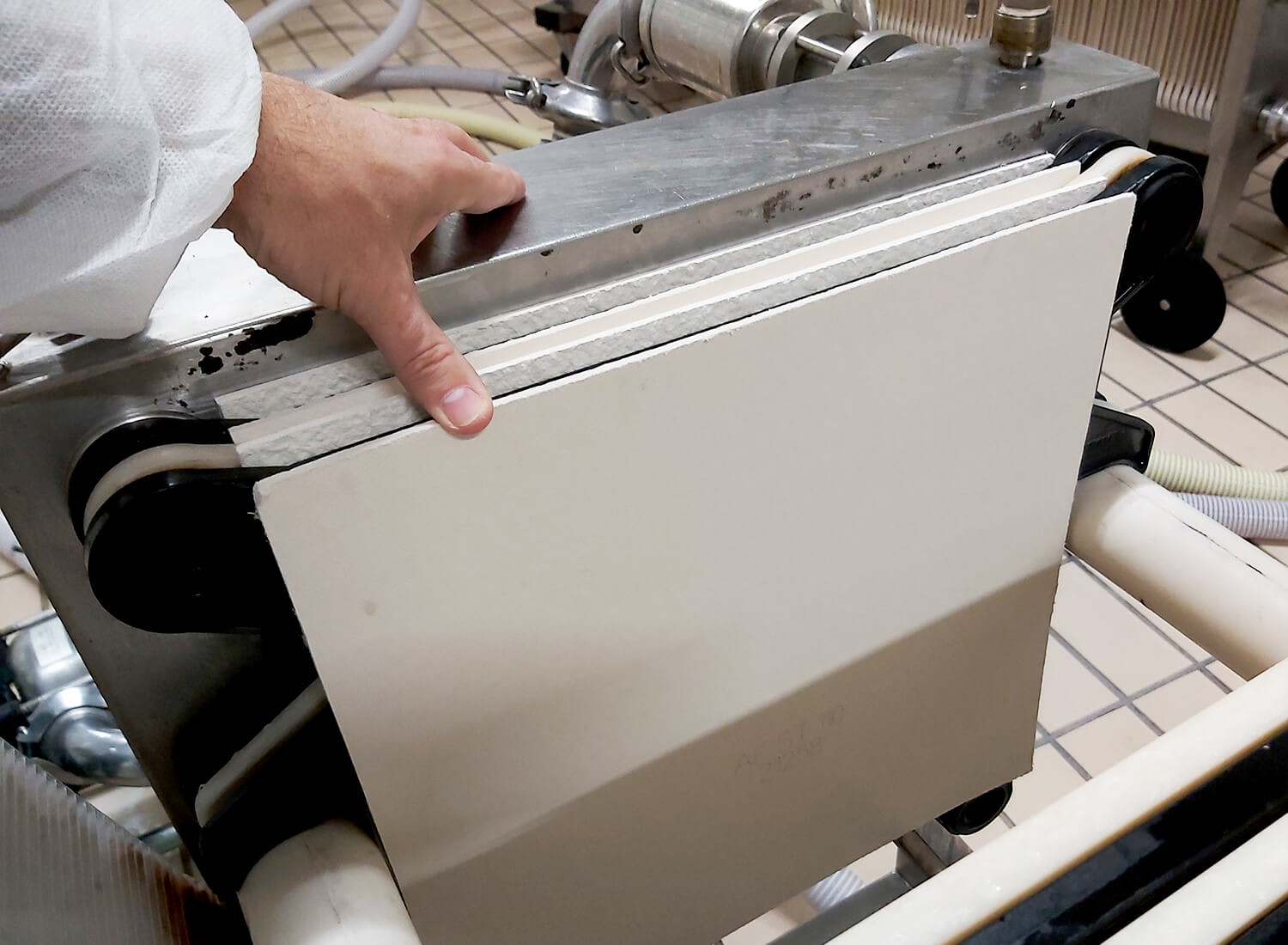 Find out the correct assembly sequence by watching the TUTORIAL.